A day trip to Cesky Krumlov
9/19/15 - 9/20/15
83 °F
When researching Prague, I was looking a day trips out of the city. One place stood out - Cesky Krumlov. I had heard some wonderful things about the city. I also heard there wasn't time to do the city justice as just a day trip. It really needed at least a full day in its own - which is difficult since it's 3 hours out of Prague. So, I decided to go there for a day, stay the night and head back to Prague in time to catch my night train to Kraków. I'm really glad I did.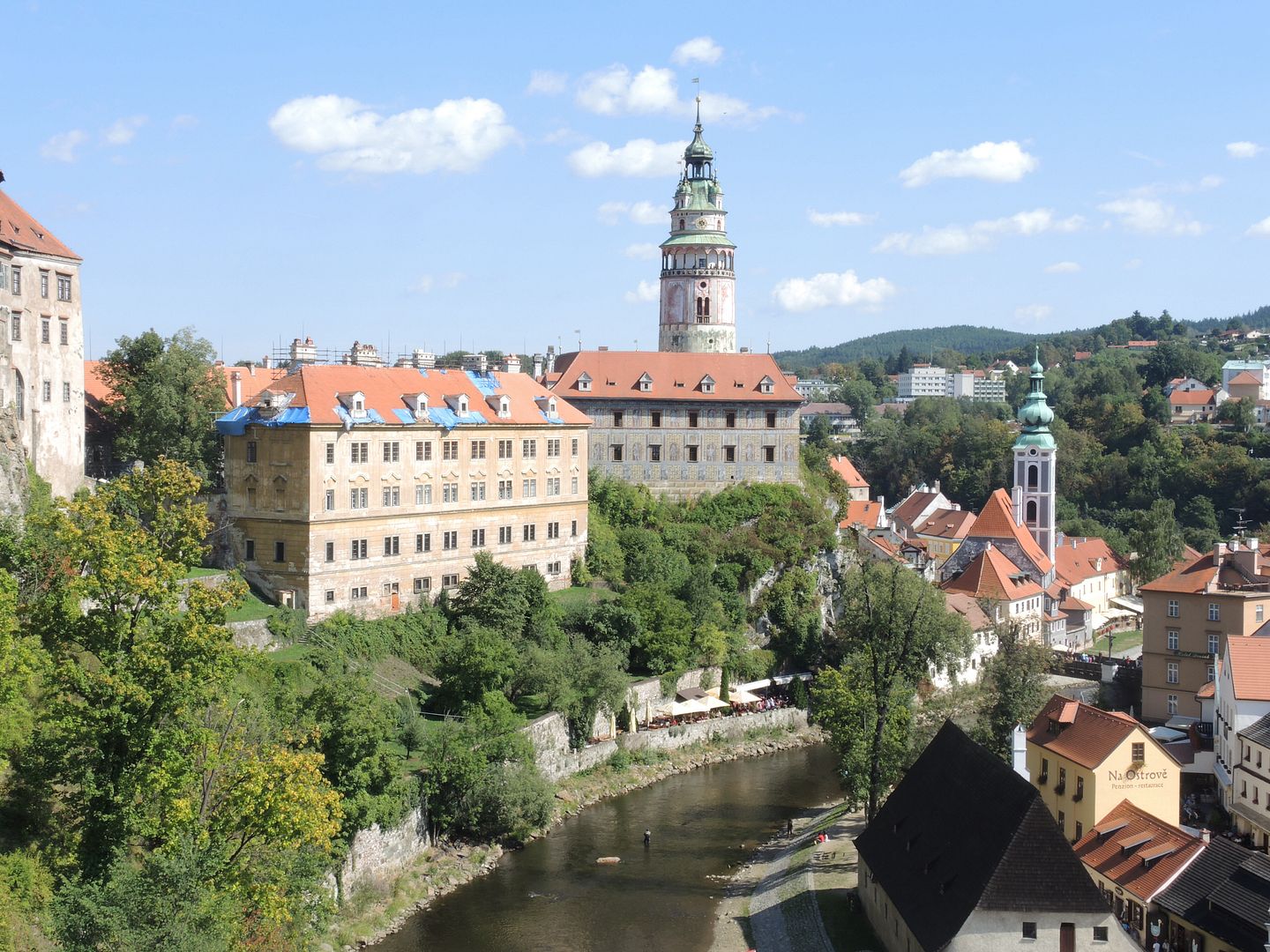 Cesky Krumlov castle
Cesky Krumlov is a quaint little town on a river with a huge castle (once again) at the top of a big hill. Of course. The town itself is divided by the river. The roads are twisty, narrow cobblestoned passageways. I found myself retracing my steps...a lot. I kept telling myself how much Mike would love and hate it there. Love it for the history but hate it because the streets are anything but straight and in a grid.

One of the winding streets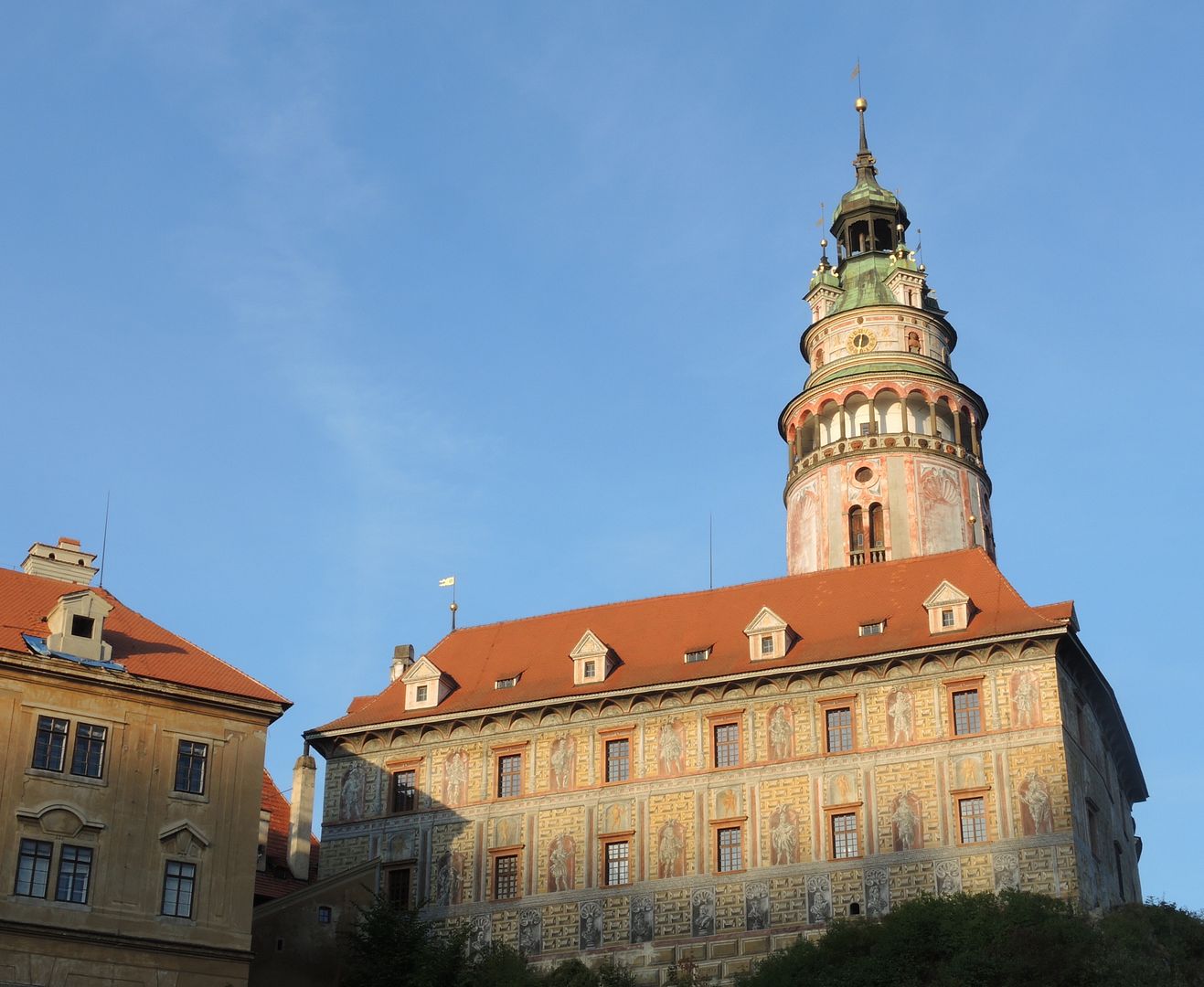 Cesky Krumlov castle
Of course, the main attraction is the castle. As I approached the front gate, I noticed a lot of people looking over the sides of the bridge. There, at the bottom of the moat were brown bears. Apparently, they keep brown bears as "pets" at the castle. I found out later that when the Bears die (of natural causes), the folks there take the bear skins and make rugs to put in the castle. To show how much they loved the bears.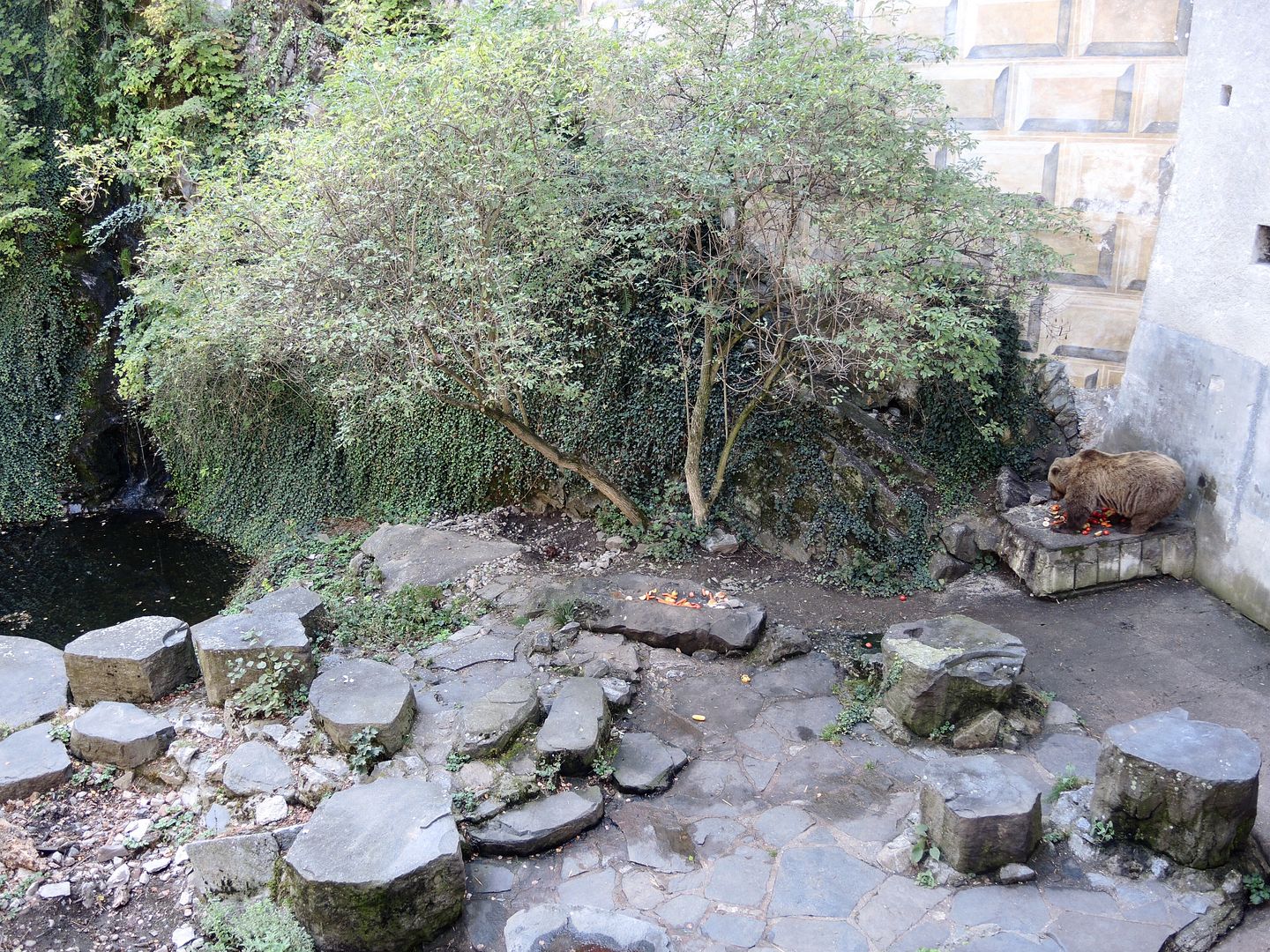 Furure rug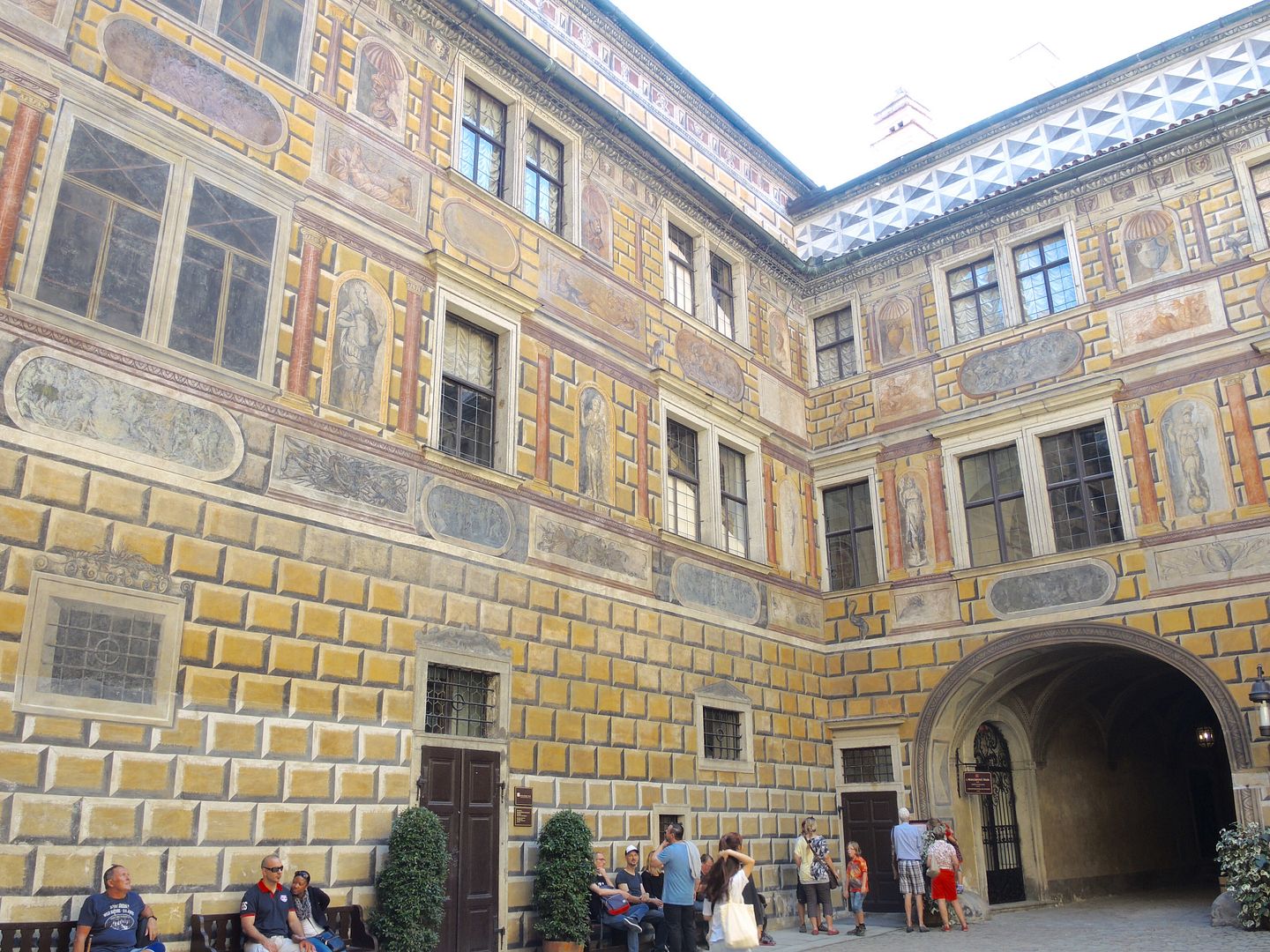 One of the interior courtyards of the castle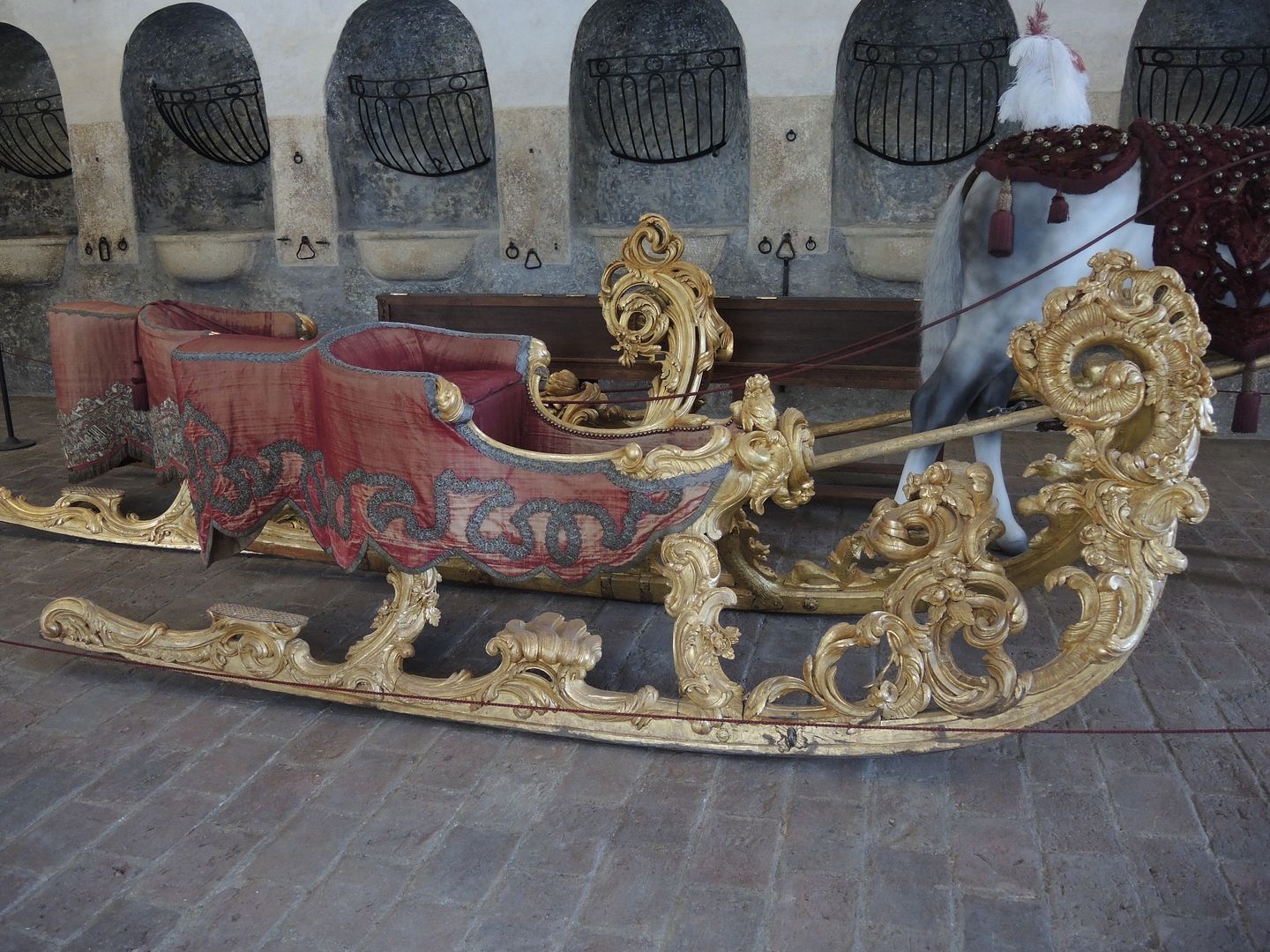 Royal sleighs
The castle tour was quite interesting. Of course, like so many tours these days, no photos were allowed. There was one thing I would have loved to photograph but the guide was a stickler about no cameras. She even made us keep our phones put away! There is a golden carriage (gilt, of course) that was only used on one occasion. To take a gift to the Pope and to bring back the return gift from the Pope. It travelled a total of 6 kilometers. That's it! It was beautiful! Of course, you'll have to take my word for it.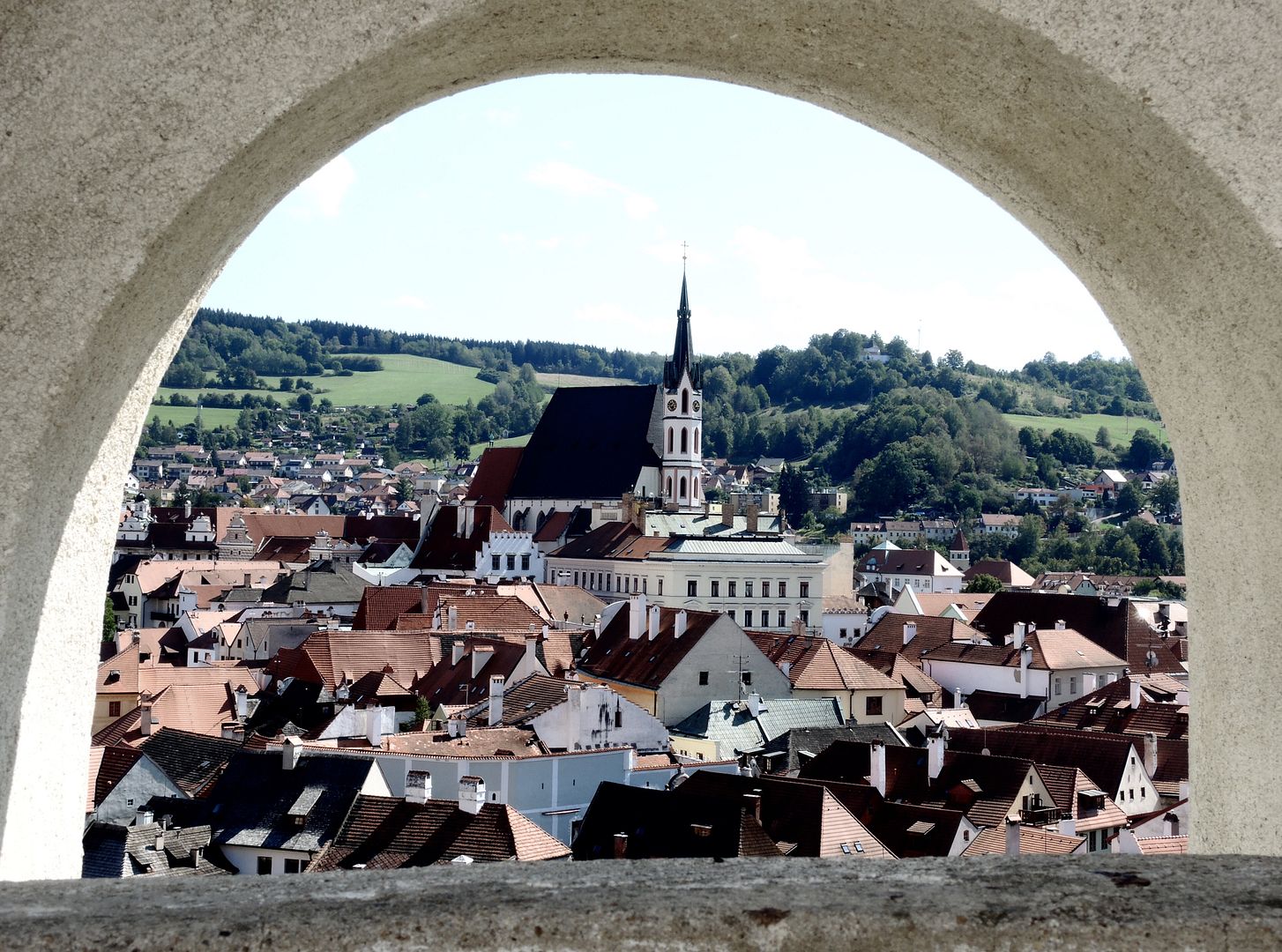 St Vitus church from the castle
The rest of my time was spent checking out the city square, the St Vitus church (no photos) and wandering around the expansive castle gardens. It took me a couple of hours just to see the gardens!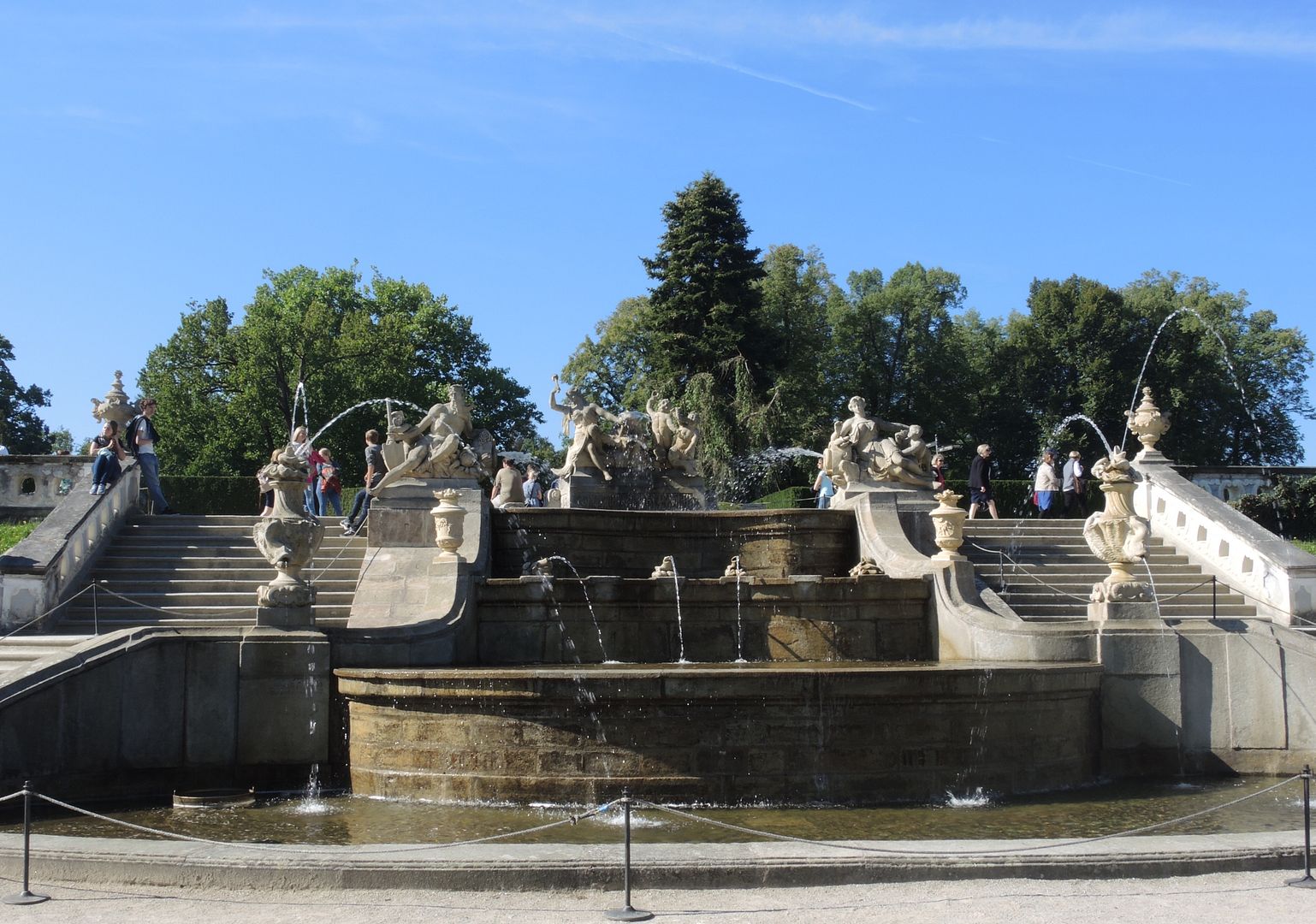 Fountain in the castle gardens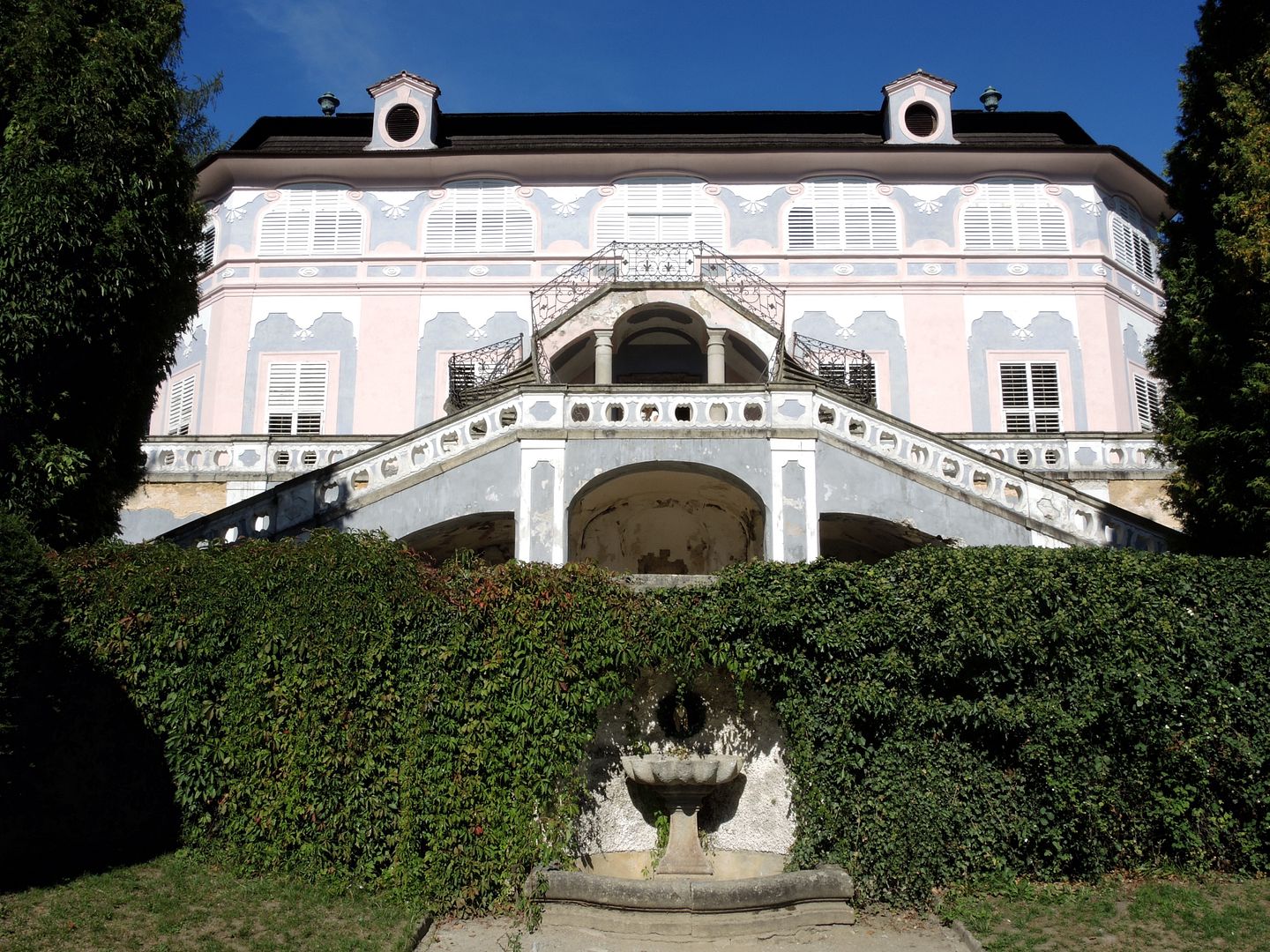 Summer house in the gardens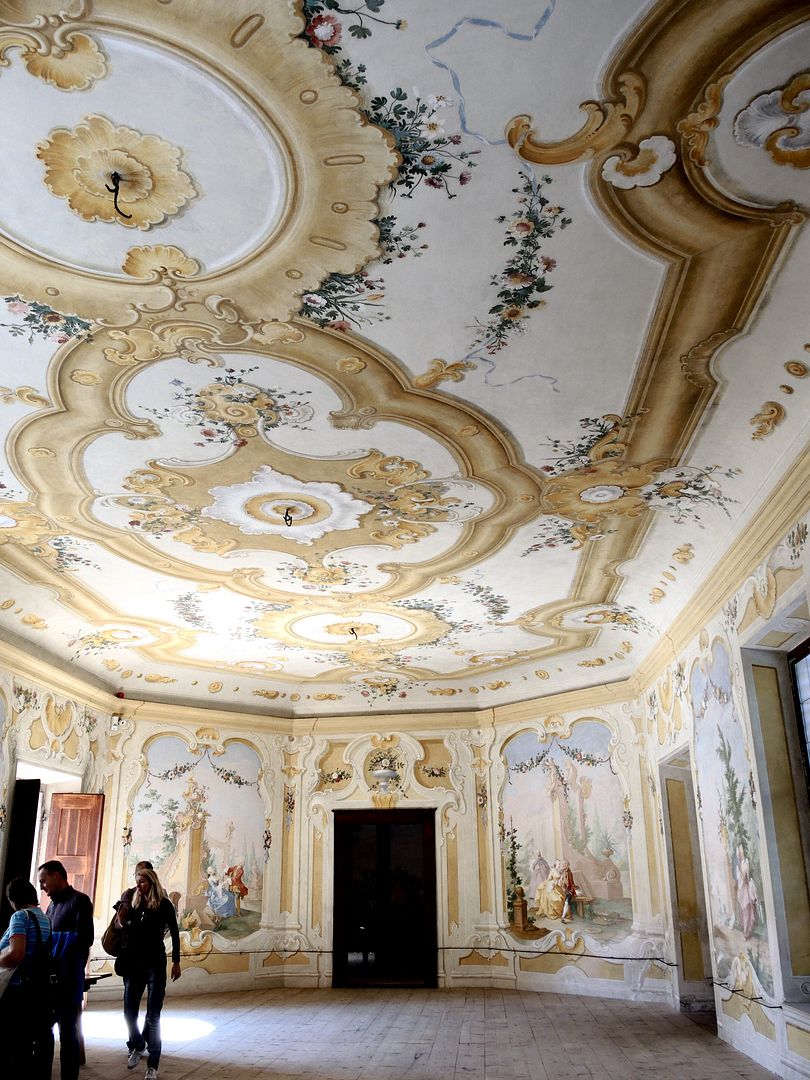 Interior of the summer house
As an afterthought I wish I had left earlier in the day to allow a little more time in Prague. Still, no regrets. Cesky Krumlov was everything I had hoped it would be.
Posted by Jengt 22:54 Archived in Czech Republic