Art is in the eye of the beholder.
3/20/17 - 3/20/17
75 °F
It may sound strange, but one of the sites in Buenos Aires I was most interested to see was the cemetery in Recoleta. I'd heard about the ornately carved crypts and mausoleums for the wealthy of Buenos Aires.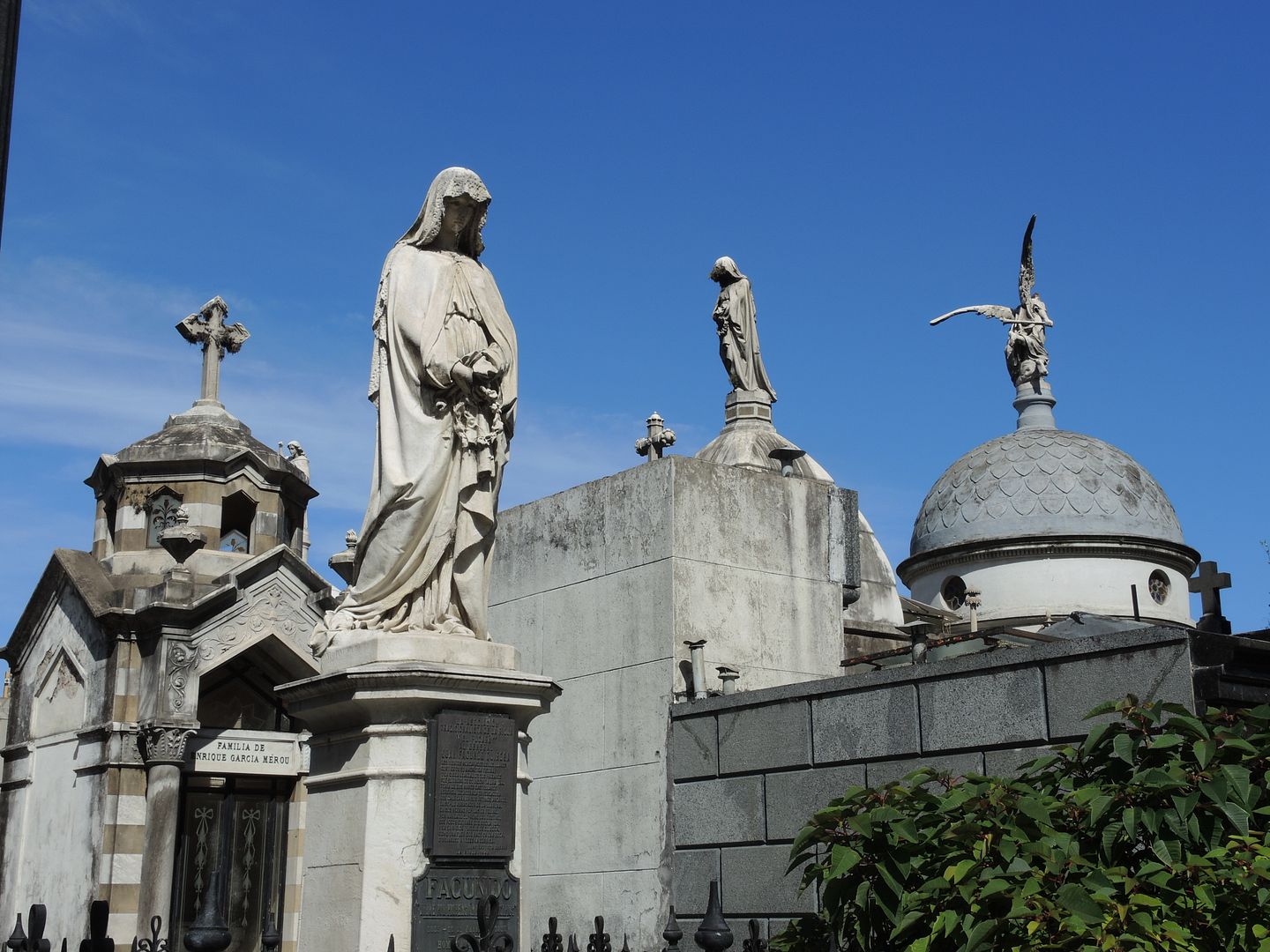 On Monday, we decided to get a little later start so we could take the subway and miss rush hour. Even with the aid of the subway, we had a good walk to reach the cemetery from the subway station. It was another warm, sunny day and I was enjoying the great weather.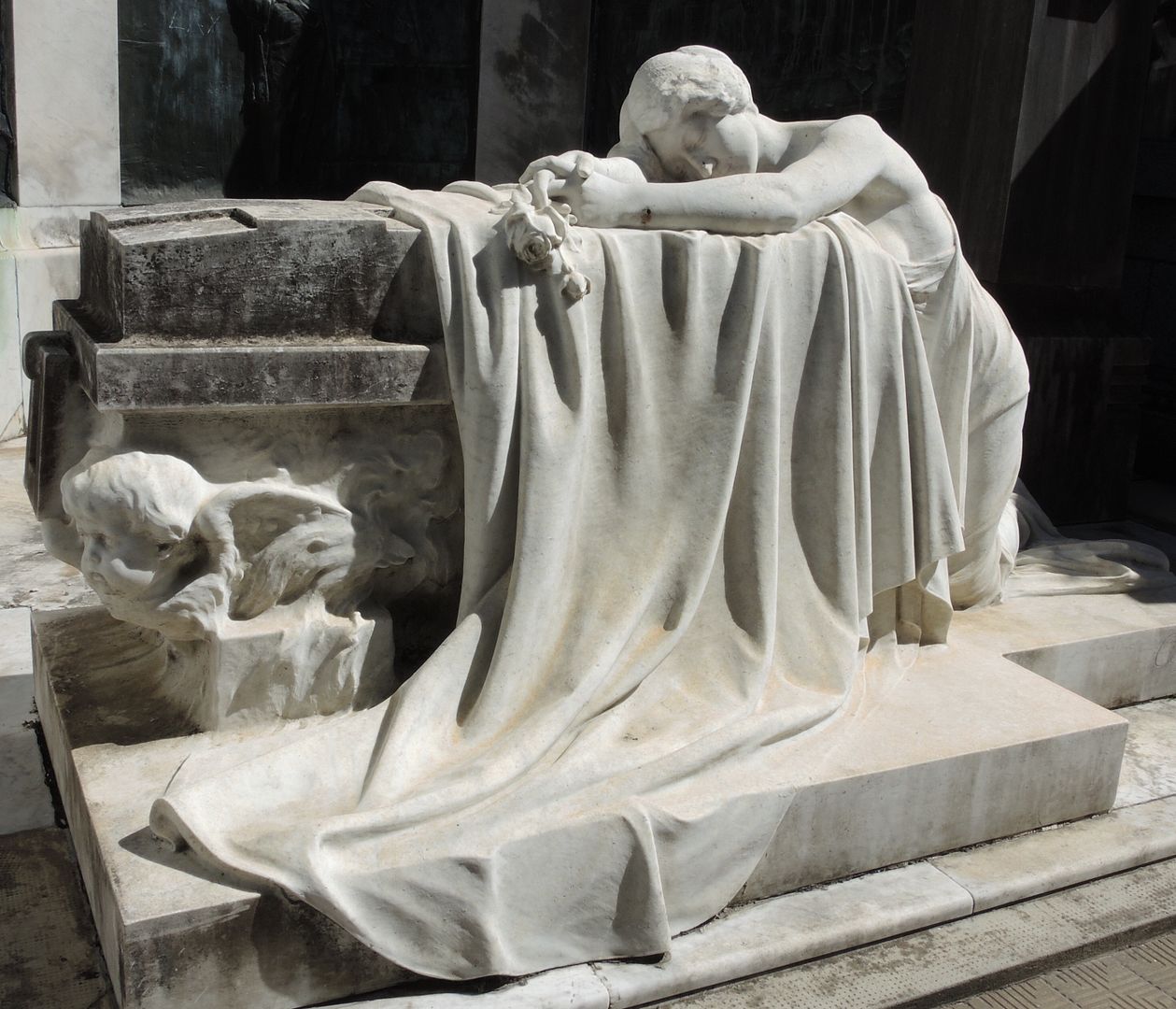 I noticed a few tour buses as we approached the entrance. I was hoping there wouldn't be throngs of people everywhere. Luckily, most were only there to see Evita's tomb so we wouldn't be stumbling over each other.
We picked up a map for 40 pesos (about $2.50) to see where all the famous people are buried and set off away from the groups. I was enthralled by the detailed carvings and intricate metalwork around each corner. Simple, elegant places of rest were next to extravagant statues with weeping angels at their feet. I was snapping photos trying to capture some of the details that caught my eye. There were beautiful stained glass windows with rich hues of color.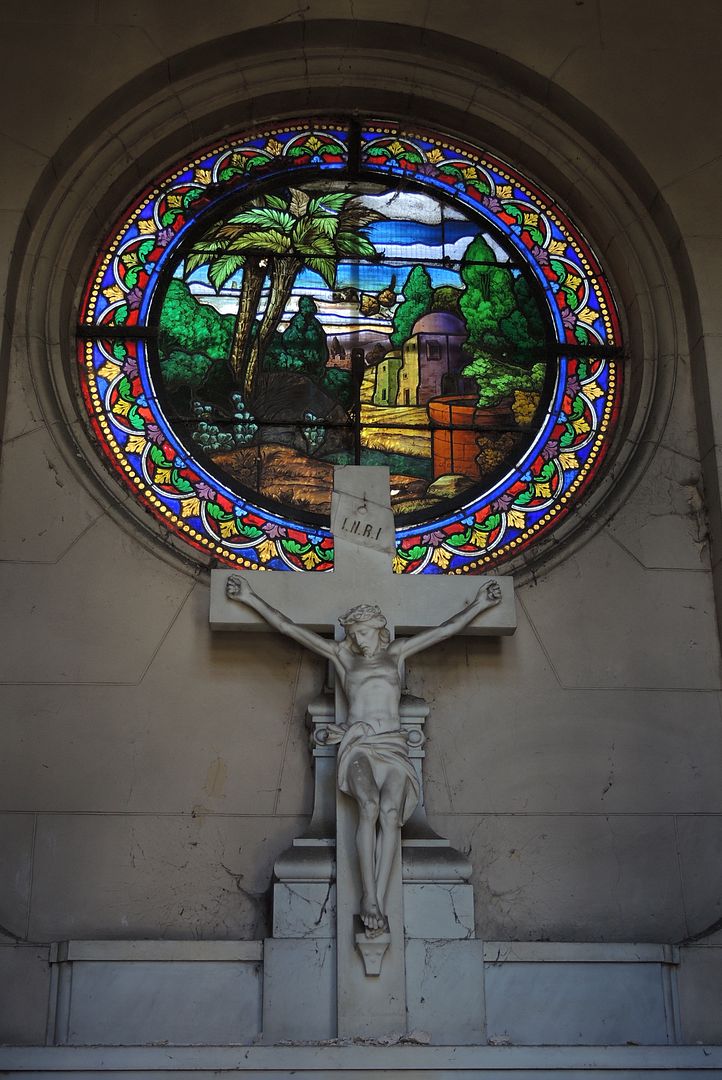 We wandered the streets of the cemetery for a couple of hours, finding a special detail or carving around each corner. I was saddened to see some of the crypts in disrepair with broken glass and trash on the floor.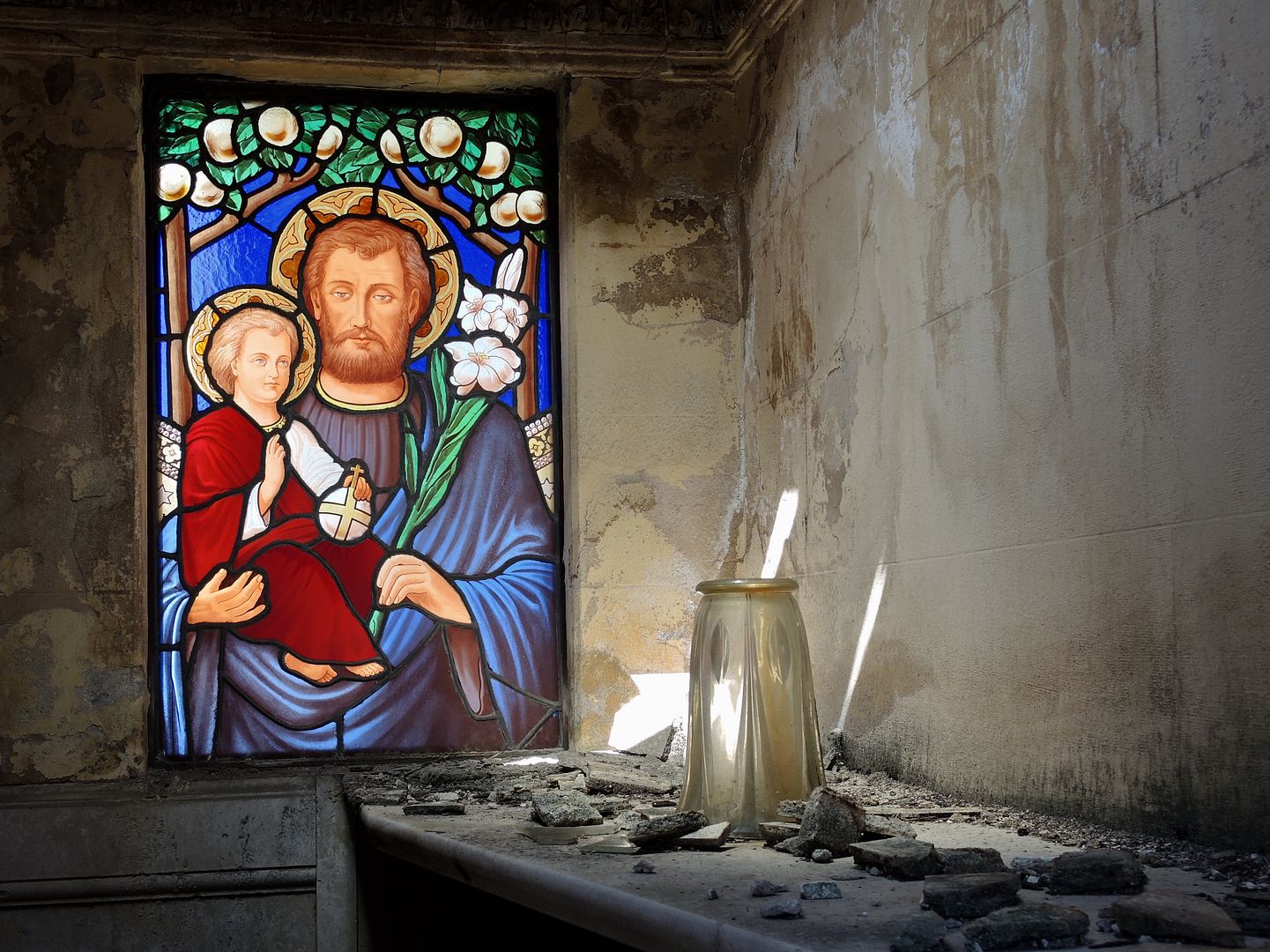 Towards the end of our circuit we passed the row where Evita and Juan Perron are. It was easy to find, just look for the long line of people taking selfies. *sigh*
After a couple of hours wandering around, we decided it was time to take a lunch break. We had noticed a brewpub across the street so decided to try it out. We had a tasty lunch and rested our feet for a little while before checking out the rest of the Recoleta area.
After lunch, we set off to a nearby parks to see the Floralis Generica - a massive silver flower sculpture. When it was originally built, its petals would open and close with the sun. However, with all things, the gears broke leaving the flower permanently open.
From here, we started the walk back to the subway and our hotel. We had plans to have dinner with a friend we had met a while back on a travel website. Florencia and Pablo were gracious hosts. We met at a brewpub in Palermo for drinks and then had dinner at a traditional Argentine restaurant. We shared a huge platter of various sausages and meats. It was all wonderful! I'm still having a hard time adjusting to dinner at 9pm.
After a leisurely dinner and great conversation, we eventually called it an evening with plans to get together later in the week before we leave. All in all, today was a day to remember. Fascinating architecture in the morning and an enjoyable dinner with new friends to end the day.