A day in the old town of Colonia
3/21/17 - 3/21/17
78 °F
For our first day trip from Buenos Aires, we decided to head across the Rio de la Plata to Colonia, Uruguay. We set out early to catch our ferry. Expecting a full day's worth of sightseeing, we booked a late ferry back to BA, giving us plenty of time to see all the museums and sites. We may have over planned.

Leaving Buenos Aires
We landed in Colonia to bright blue skies and warm breezes. Another perfect day. The old town of Colonia is a short walk from the port. As we approached the city gate, I noticed a school group sitting outside the city walls. We made our way into the city with a throng of middle-schoolers on or heels. Time to head elsewhere.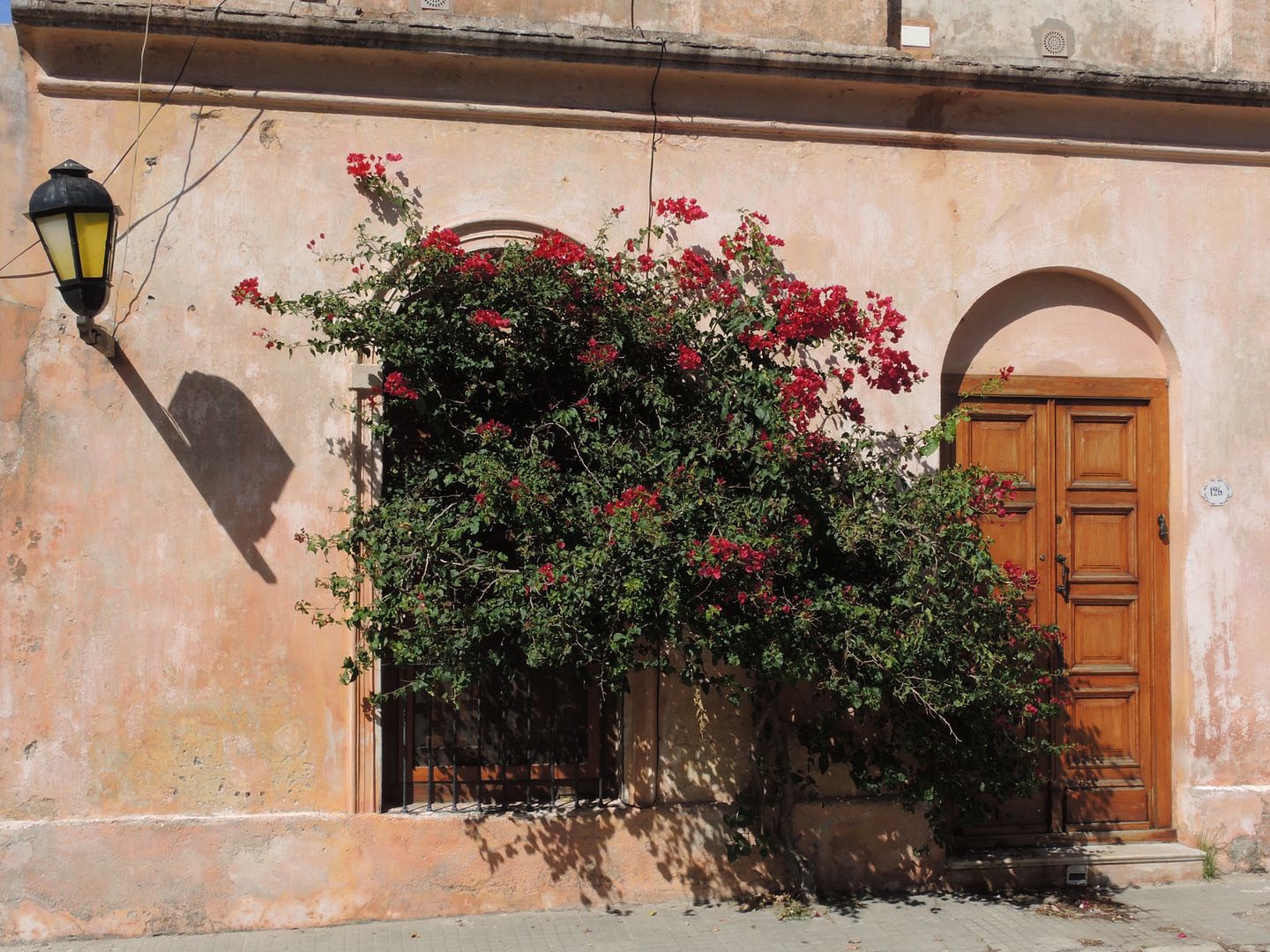 We got a map from the tourist office and mapped out what we wanted to see. Number one on my list was the lighthouse. Climbing the narrow stairs was easier than I had expected. Navigating the other tourists coming down at the same time was not. So, when we reached the top, we relaxed on the seating around the top and soaked up the fantastic views of the town and the river.

Church towers from the lighthouse
Once back on firm ground, we wandered the cobbled streets, taking photos of the quaint houses draped with bougainvillea and beautiful tile pictures and maps. As we stopped at the museums we had picked out, we noticed they were closed. I thumbed through my guidebook to discover each of the museums was open different days of the week. One was closed on Tuesday and Thursday. Another was closed on Monday and Wednesday. It seems there is no single day that all of the museums are open. Very odd. So, to occupy ourselves, we continued to wander the streets, making friends with the various stray dogs along the way.

Colonia's lighthouse, built in the late 1800s
After sitting down and lingering over a light lunch, we decided we were going to find an open museum. As it turns out, you can't just go to one museum. You have to buy a ticket that gets you into all of them. Luckily, it only costs about $2 US. Even so, it may have been overpriced.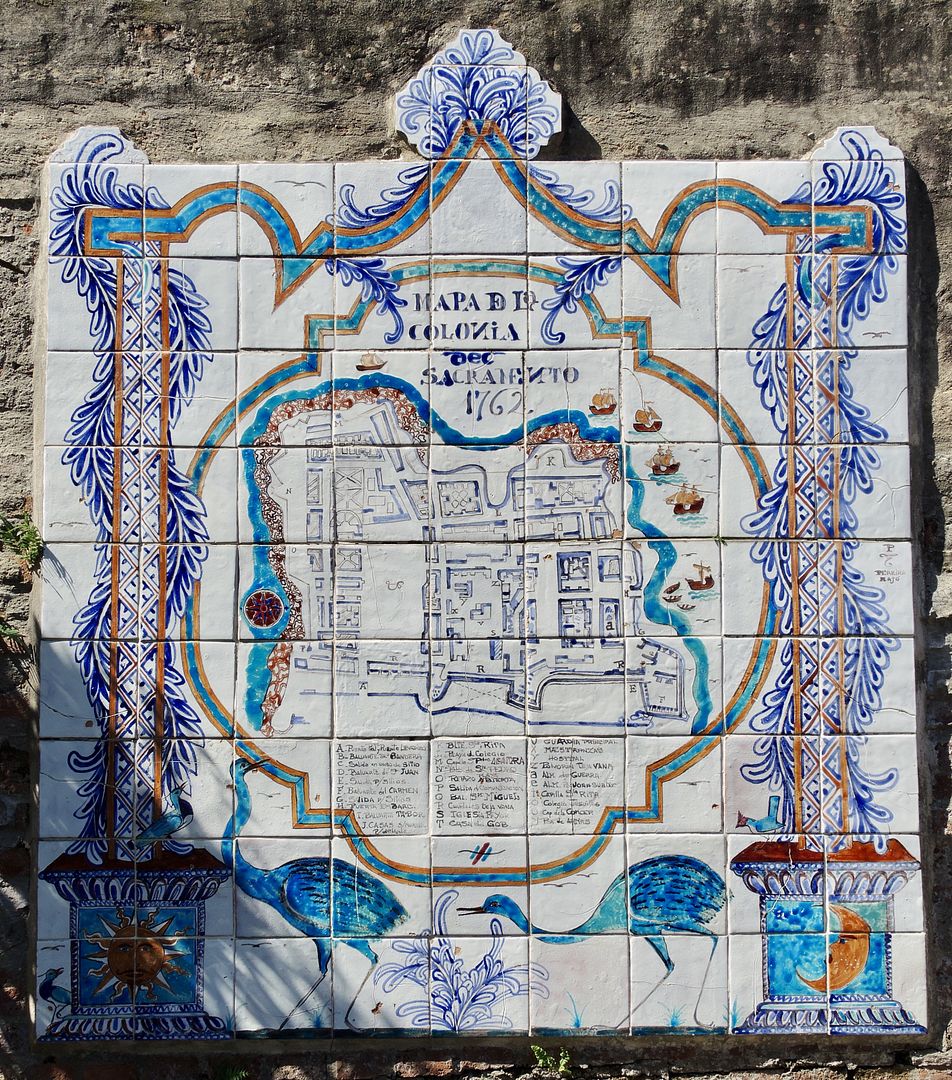 Beautiful tile map of Colonia
I was starting to feel a little let down by Colonia. I've been to some really interesting walled cities and fortifications. I guess I'm just spoiled, expecting over the top amazing every time. My disappointment may also be, in part, that we gave ourselves way too much time and we ran out of sites to see. I don't want to paint a terrible picture of Colonia. I thoroughly enjoyed the pastel painted houses and the intricately painted tiles. However, if you're looking for a full day of history, you may be disappointed. If you're wanting a few hours away from the hustle and bustle of Buenos Aires, then Colonia is just the spot.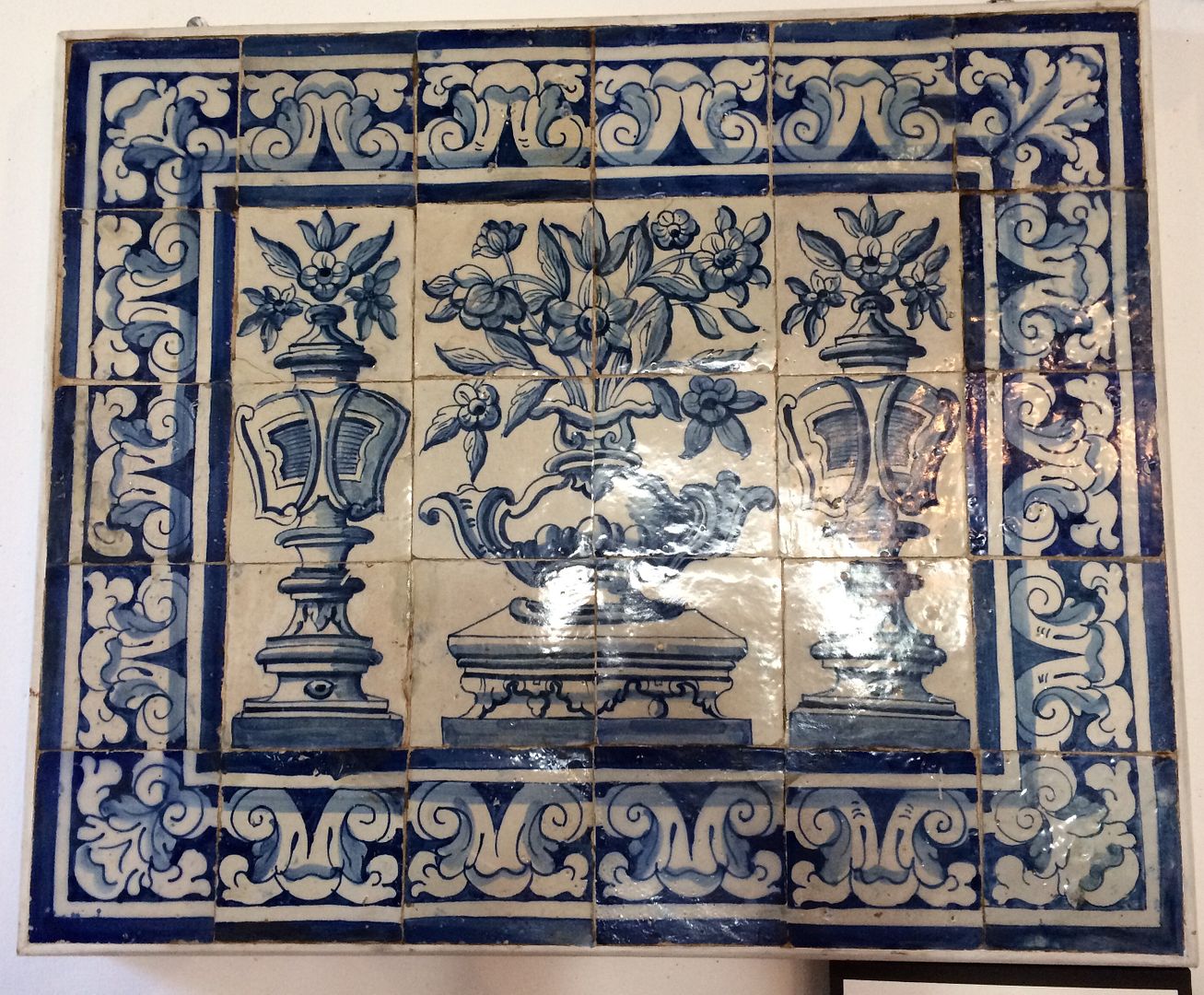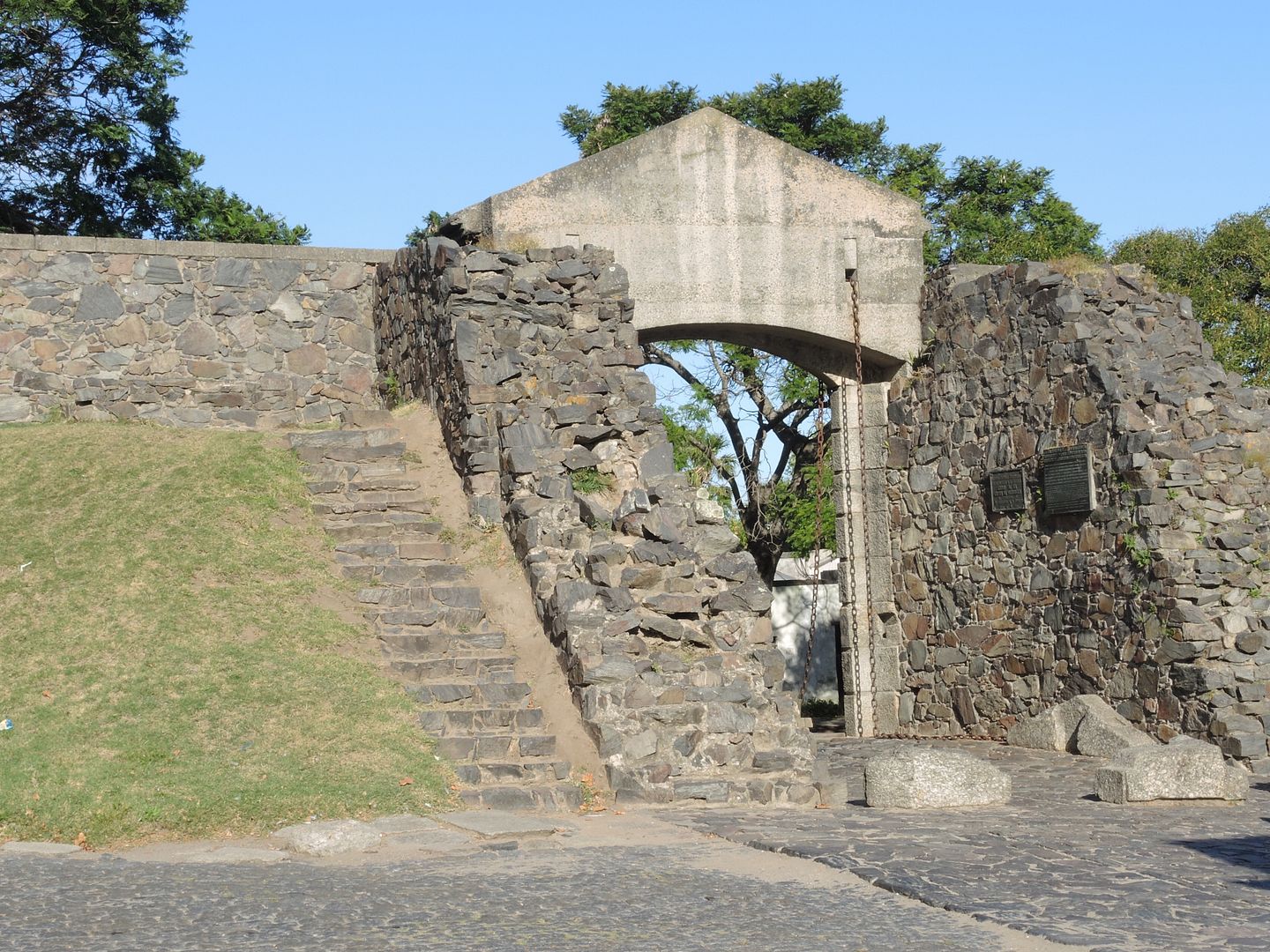 Colonia City Gate