A day to reflect
3/24/17 - 3/24/17
78 °F
When we woke up this morning, I had no idea of what we were going to see today. We had left today open not knowing if we were meeting our friend or if there were more museums to see. Turns out, it ended up being neither of these.
As we stepped out from the hotel, we noticed how empty the street was. It's Friday and there are no people. Then it dawned on us, today is a holiday. We decided to head back towards Plaza Mayo since I wanted to get better photos of the Casa Rosada. The tourist website suggested we walk down Florida Street, a pedestrian shopping street. Of course, since it's a holiday, all of the stores are closed. That's ok, neither of us are big shoppers. It would have been nice to see though. As we got closer to the plaza, we heard drums and horns blaring. We turned a corner to see groups of people holding banners and chanting. It looked like another protest march.
Since we were there, we decided to check it out and see what it was all about. At one end of Avenida de Mayo were the groups of people. All along the sides of the Avenida towards the plaza were food vendors and political groups getting ready for a crowd. We wandered along, trying to figure out what was the reason for the gathering. More and more people were joining the crowd. Everyone seemed pleasant so I wasn't worried we were walking into an angry mob.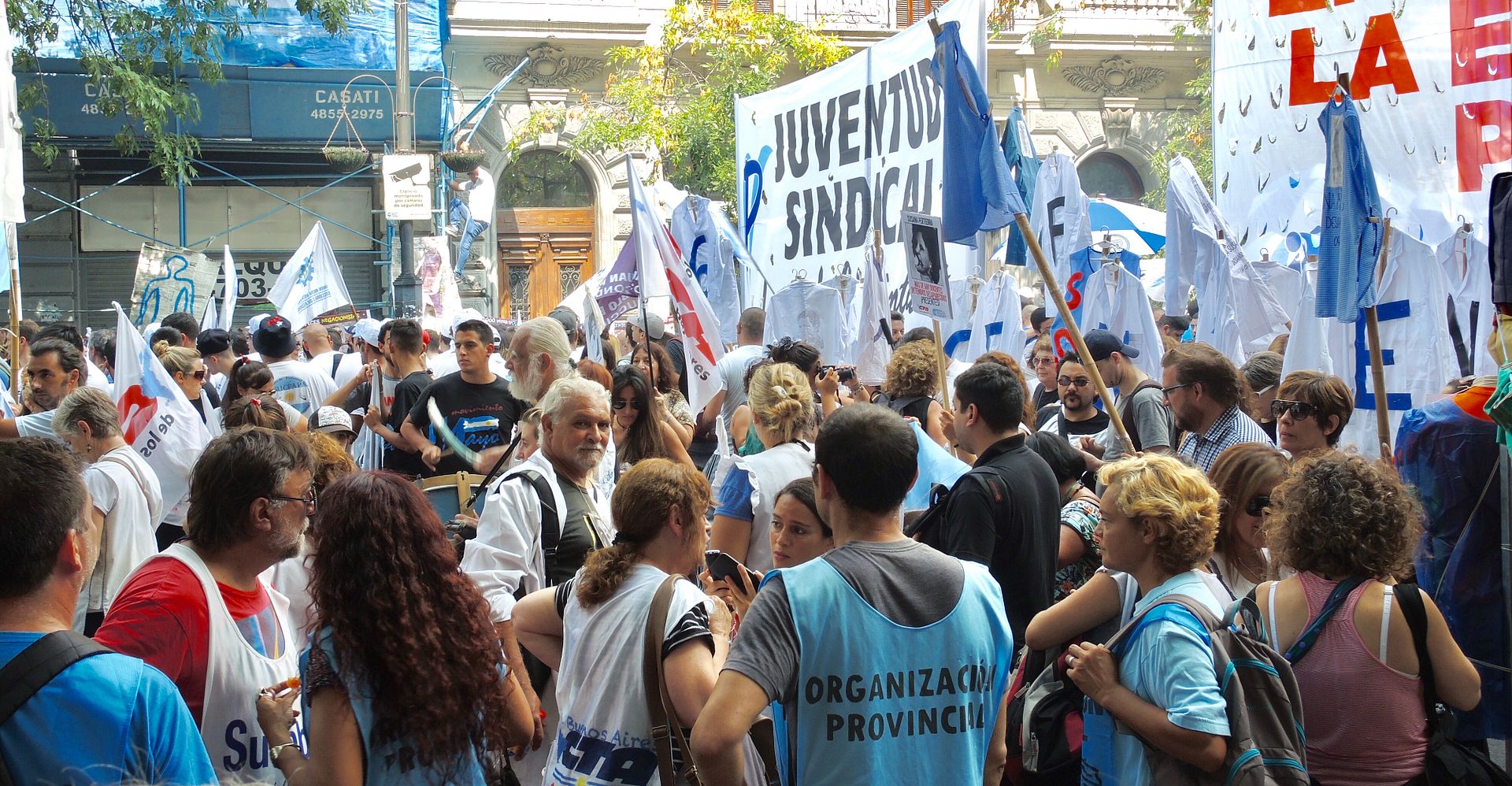 In the plaza, a stage had been erected and it appeared they were still setting up for later. We checked out some of the groups in the plaza and decided to start back towards the hotel. Walking back down the Avenida, the crowd was still building. More and more groups with banners had congregated at the intersection. In fact, the main avenue, a 16 lane boulevard, was completely blocked and even more groups with flags and banners were lining up along the street. We were taking photos and videos of the multitudes of people everywhere.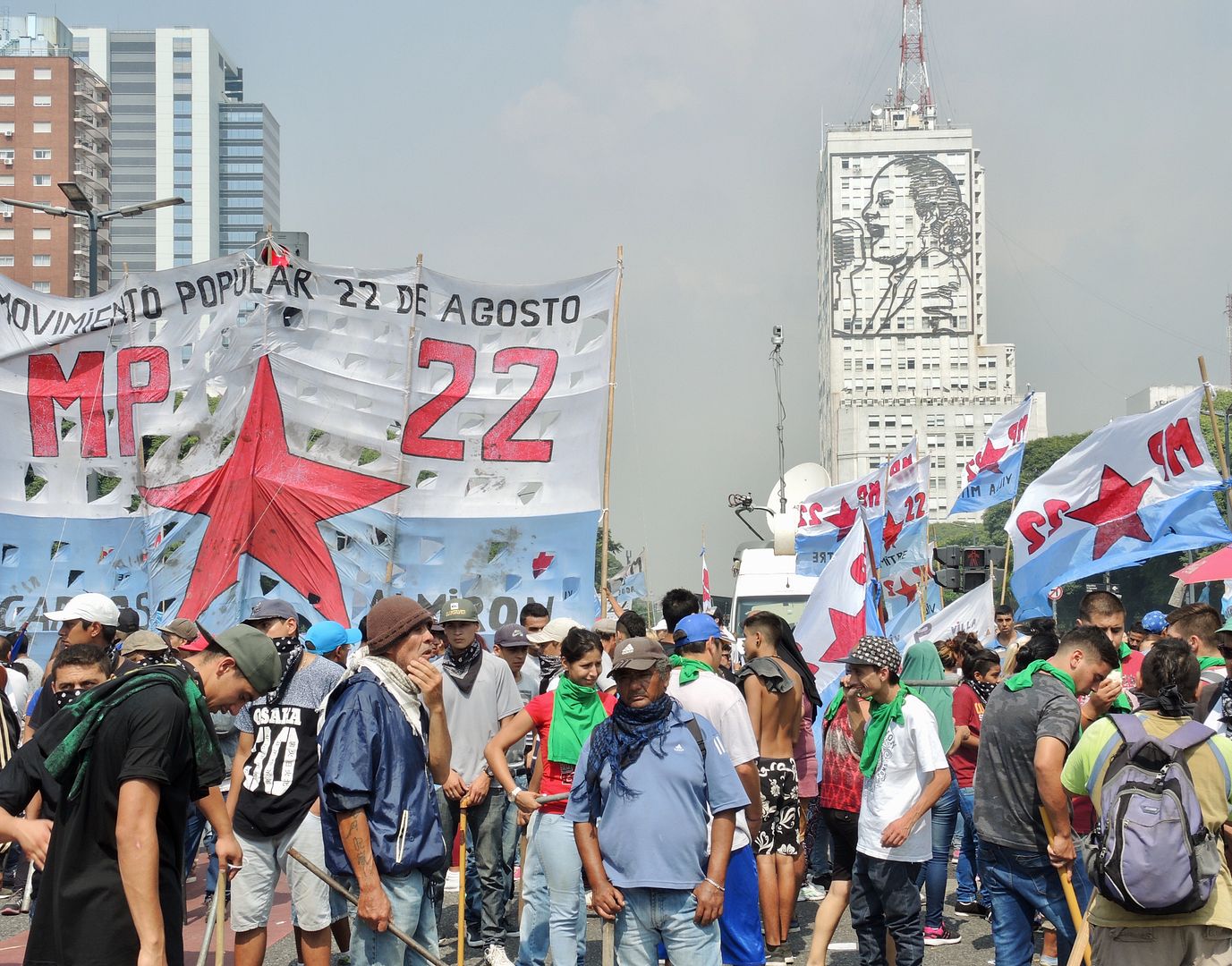 There were various political groups, Communist, Peronist, and a host of others. We wondered if the groups were heading to the plaza so we stuck around waiting for the throng to move. But the more we waited, the more we realized these folks weren't going anywhere anytime soon. As we walked up Avenida 9 de Julio (9th of July Avenue) I noticed the various groups were still coming. Instead of a few thousand people, this was turning into tens of thousands. I continued to be impressed with how well everyone was getting along. There were no fights or arguments. Just a lot of people sharing their views.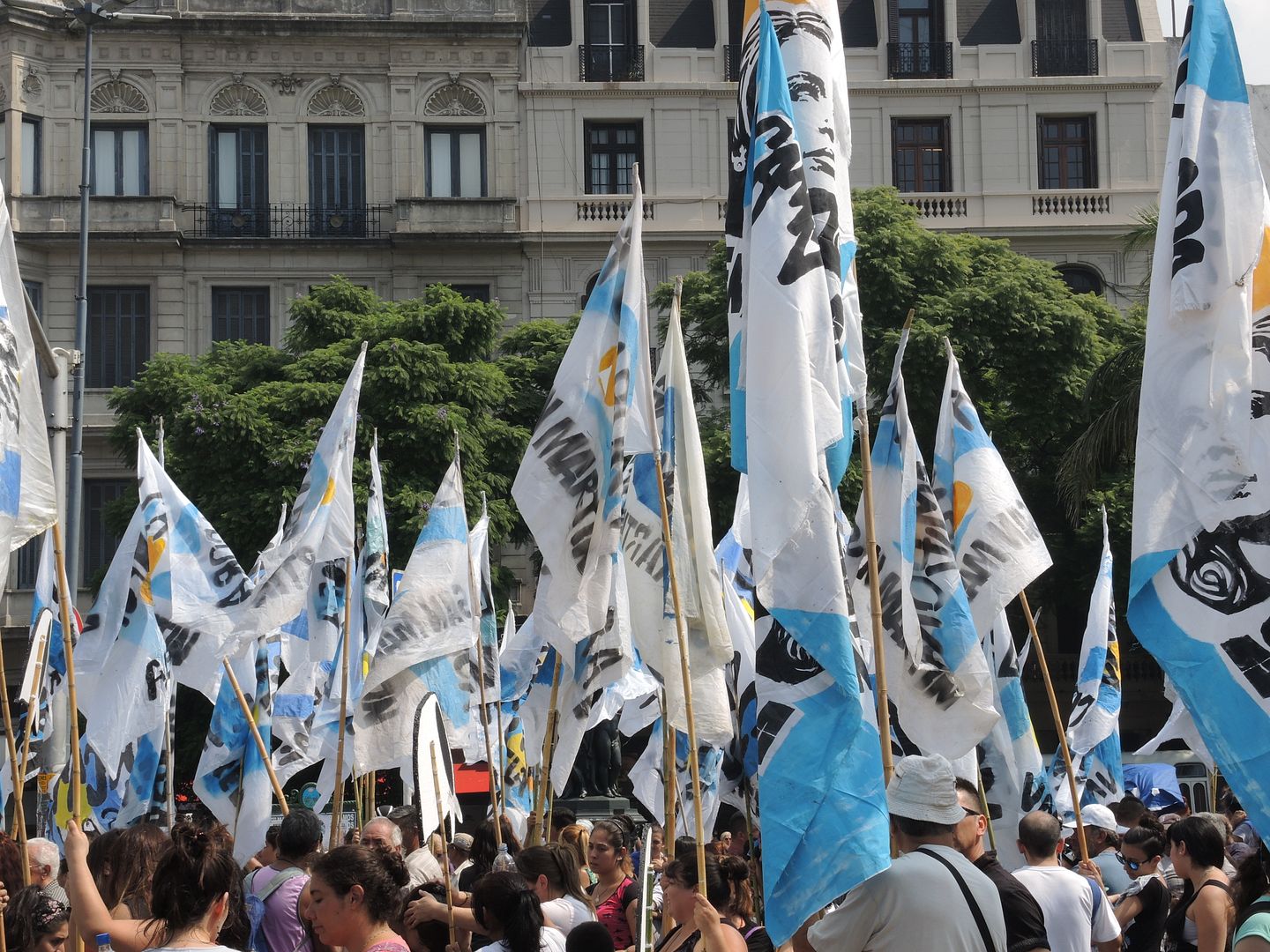 One of the groups that caught my attention was the Madres de Mayo. This is a group of women who lost their sons during a junta in May of 1976. Nearly 30,000 people disappeared during the late 70s & early 80s. They still protest on the Plaza de Mayo every Thursday. These ladies, of all ages, had put together a presentation that brought tears to my eyes. I was deeply moved. At one point, the women turned around and spoke to the onlookers. Although I don't know what they said exactly, I inferred they were saying "Don't Forget" and also asking, "What happened to my son (father, brother)?" I couldn't break eye contact with the woman speaking to me as she asked her questions.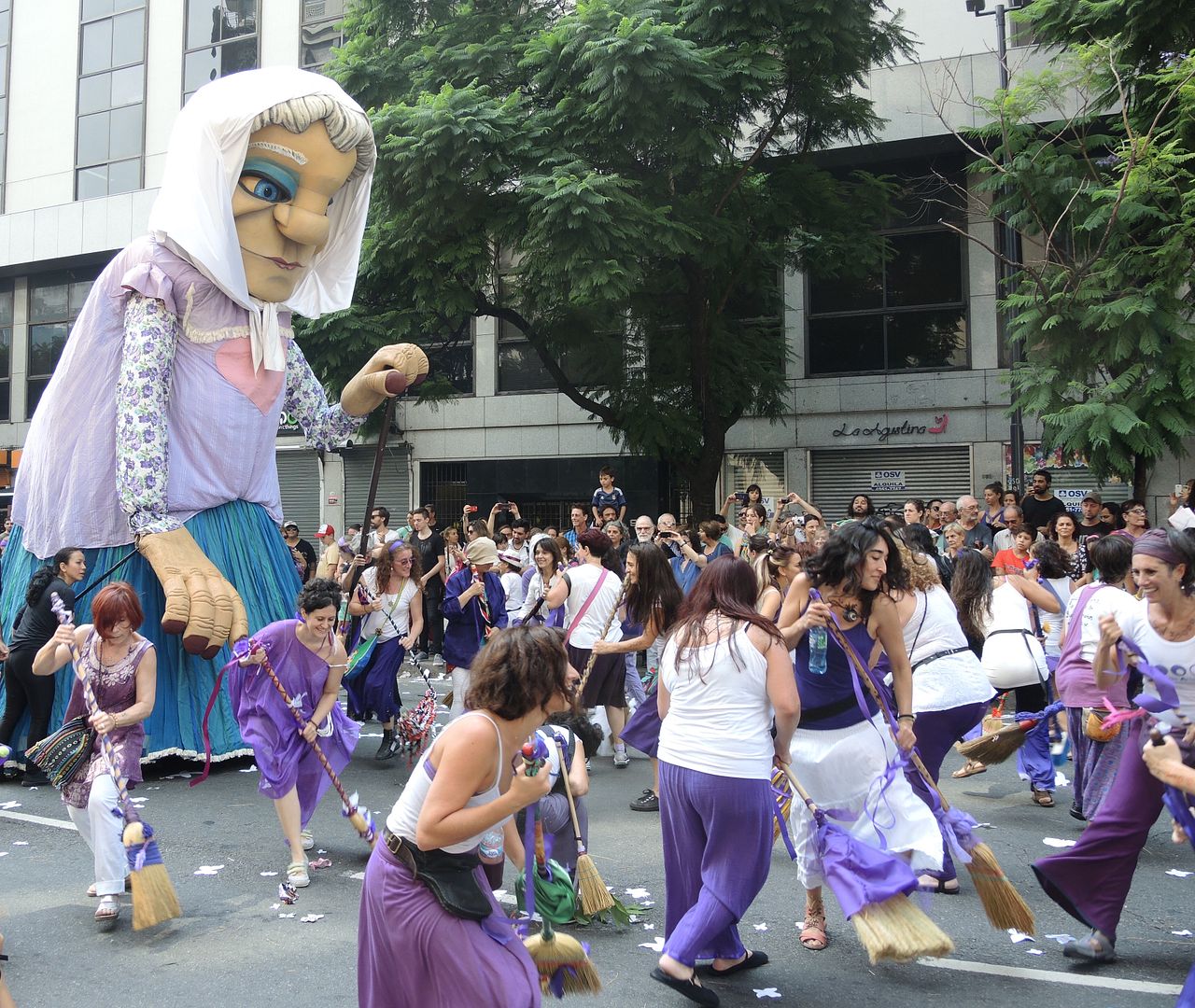 Madres de Mayo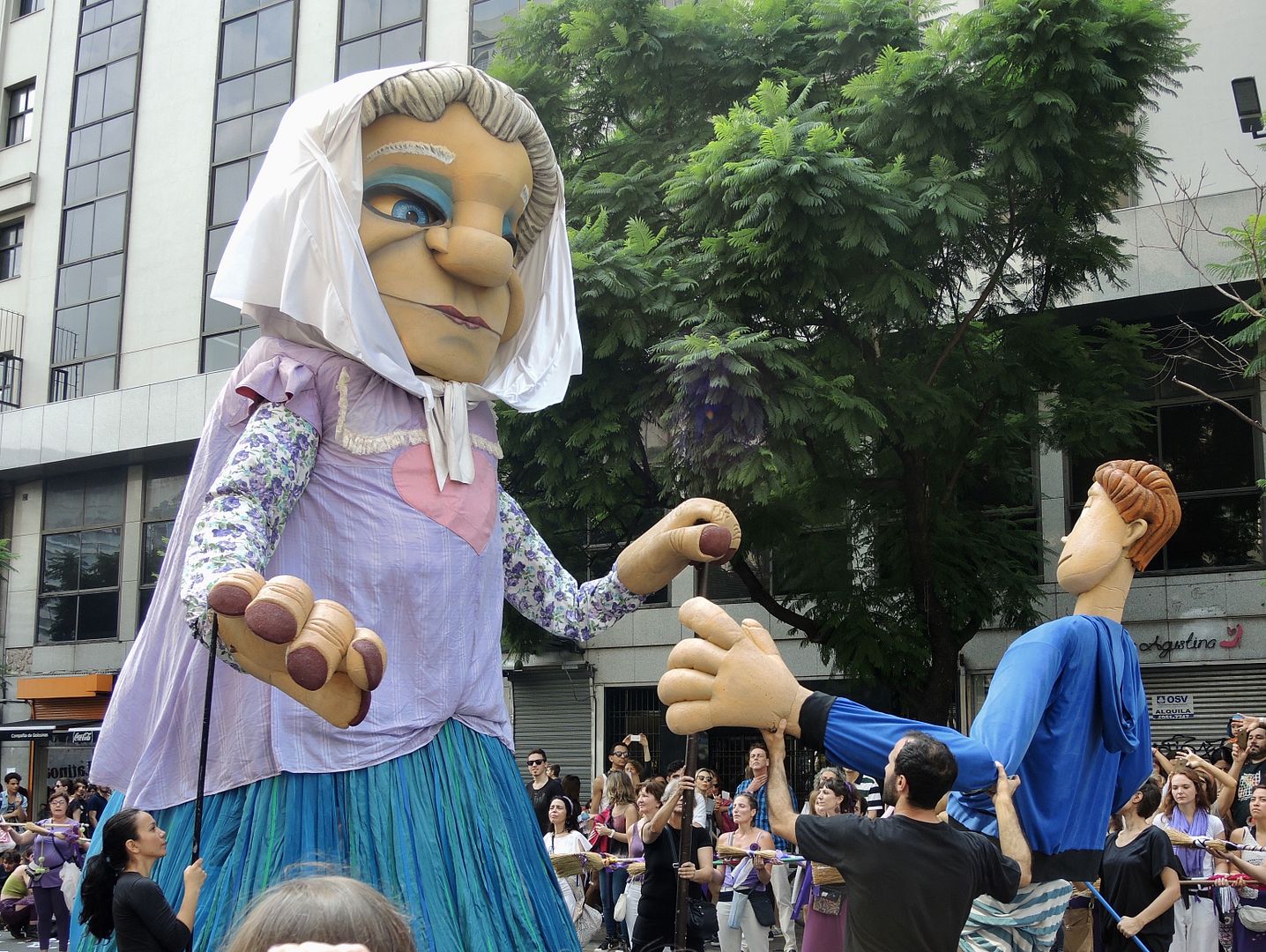 By now, we were getting thirsty so we ducked into a Subway shop for a pop. One of the workers there spoke English so we asked what all of the people were gathering for. He said that today's holiday is the Day of Remembrance for Truth and Justice. So, we were nearly right. It's a partial political rally and a chance to stand up for your cause. After a little rest, we decided to attempt to check one of the museums we hadn't seen earlier in the week. Since it's a holiday we knew there was a chance it would be closed but wanted to chance it. Once again, we were right.
With the museums closed, the only items left to see were in the park right next to us. Handy. I have to say, one thing I really like about Buenos Aires is the amount of green space and parks throughout the city. The last monument to see was the smaller version of the Big Ben tower just outside the train station.

Mini Big Ben
With all of our photos taken, we headed back to the hotel. My feet were aching but I was glad that I was able to witness how another country handles remembrance. All in all, to me, much more interesting than an art museum.