I've fallen in love all over again!
3/26/16 - 3/27/16
Finally! I'm in Italy!
When Mike & I were deciding on a destination for Spring break, we kept running into airfare in the $1400-$1500 range and I was starting to get discouraged. We were focusing on European countries that Mike hasn't been to yet. That list is getting very small! Croatia was on the short list but it was looking doubtful with fares so high. After a while, Mike hit on checking flights out of Toronto. Boom! Cut in half. (We can drive to Toronto.) Then he checked flying into Venice instead of Dubrovnik or Split (we can rent a car and drive there from Venice). Down even more! Things were looking up. So, it may seem to be a roundabout way of getting here, but at least I made it!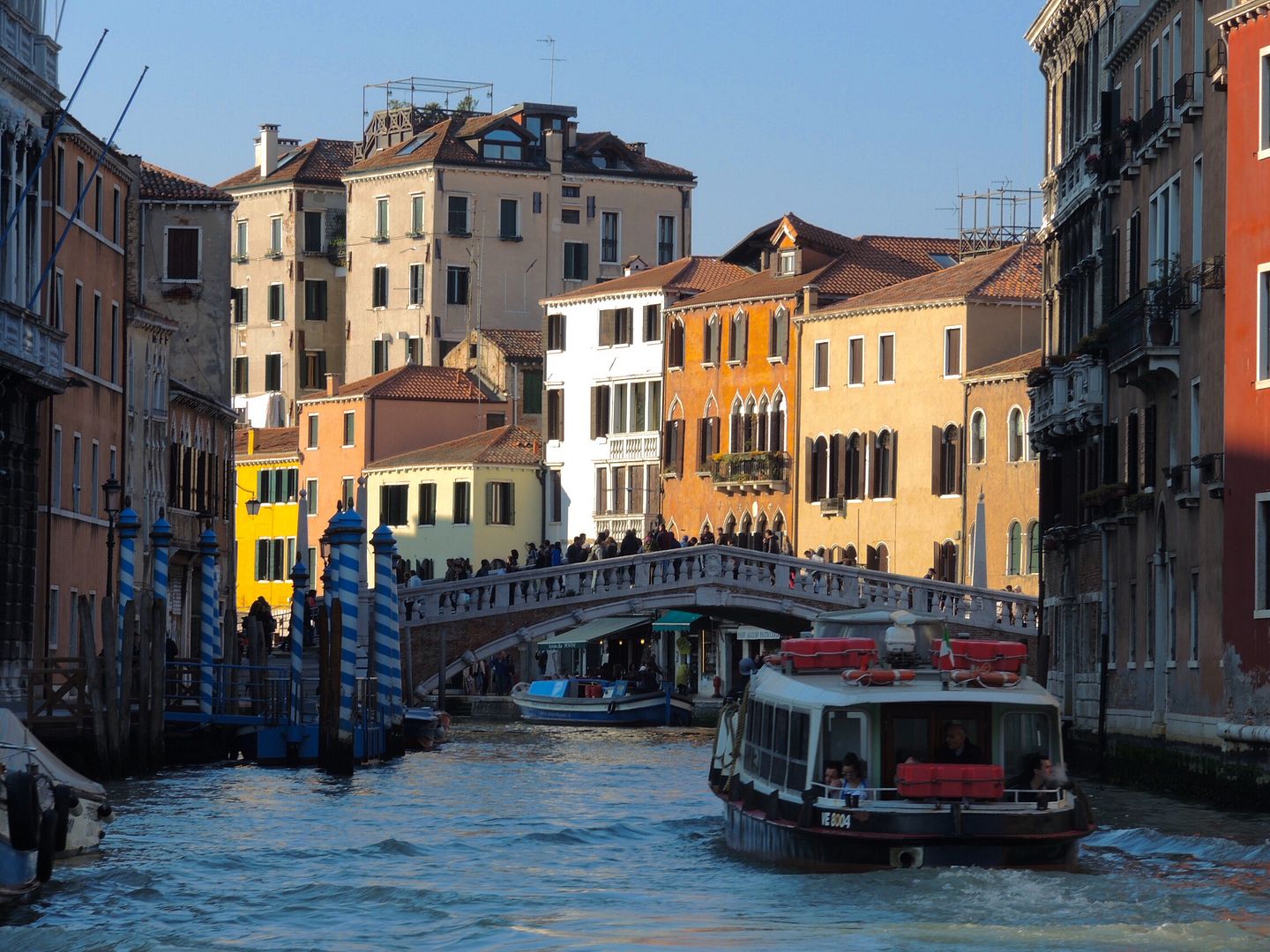 On the Grand Canal
Of course, it makes for a REALLY long travel day. But I don't care. I made it. I'm in Venice!
We got in at the perfect time. Late afternoon as the sun turned all the stone a beautiful cream yellow. Amazing! After checking into our hotel, we decided to walk around and check a few sightseeing items off my list.

The crowd at the Rialto Bridge
Let me just say it now, I AM IN LOVE WITH VENICE! Everywhere you turn, there's a picturesque little canal or alleyway. Venice is everything you hear about and see int the magazines
. We walked to the Rialto bridge (which is under construction so, no photos) and then over to St. Mark's Square to get a lay of the land. By this time, it's getting late and it's been a very long day.

St. Mark's and the Campanile
Sunday morning (Easter morning) we grabbed our cameras and headed out for the Doge's Palace and St. Mark's Basilica. As we walked out, there was a light fog giving everything an ethereal tone. We decided to take a different route to see more of the side canals. Each turn brought another picture postcard view. I know we have a limited time here but I want to wander each and every street, soaking in the ambiance and carving every minute into my memory.
The day sped past as we wandered around the Doge's palace and St. Mark's Basilica. Looking for that perfect photo spot on the Academia bridge and along the start of the canal at Basilica Di Santa Maria Della Salute.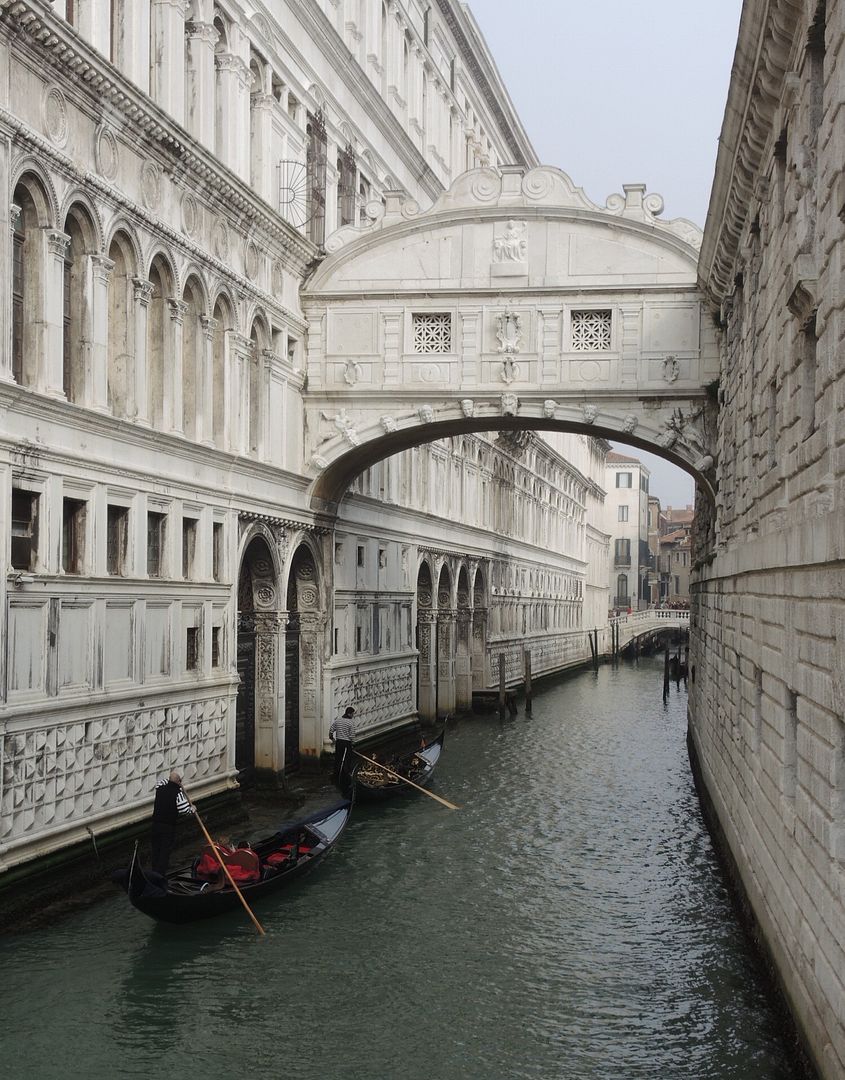 The Bridge of Sighs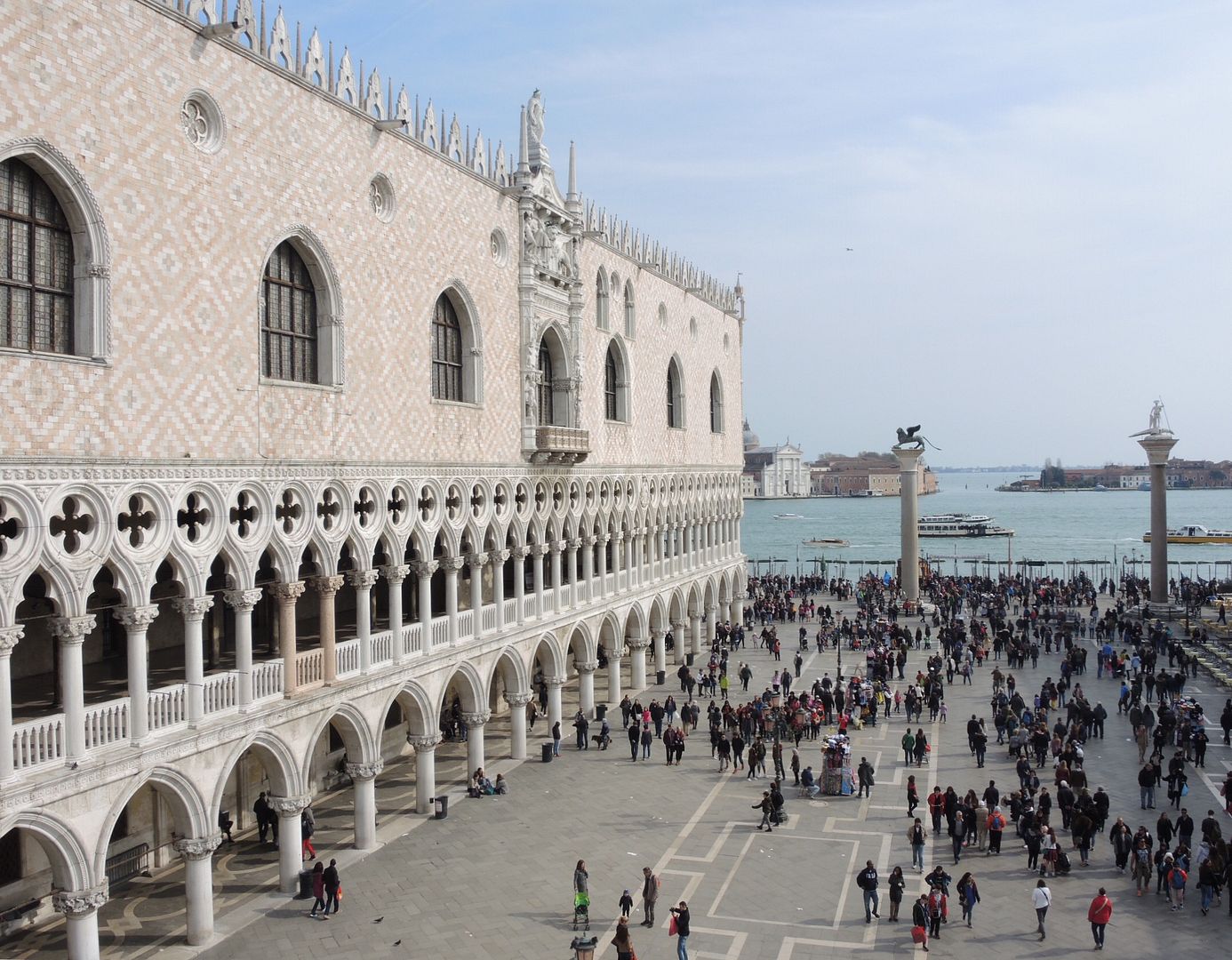 The Doge's Palace

Inside St. Mark's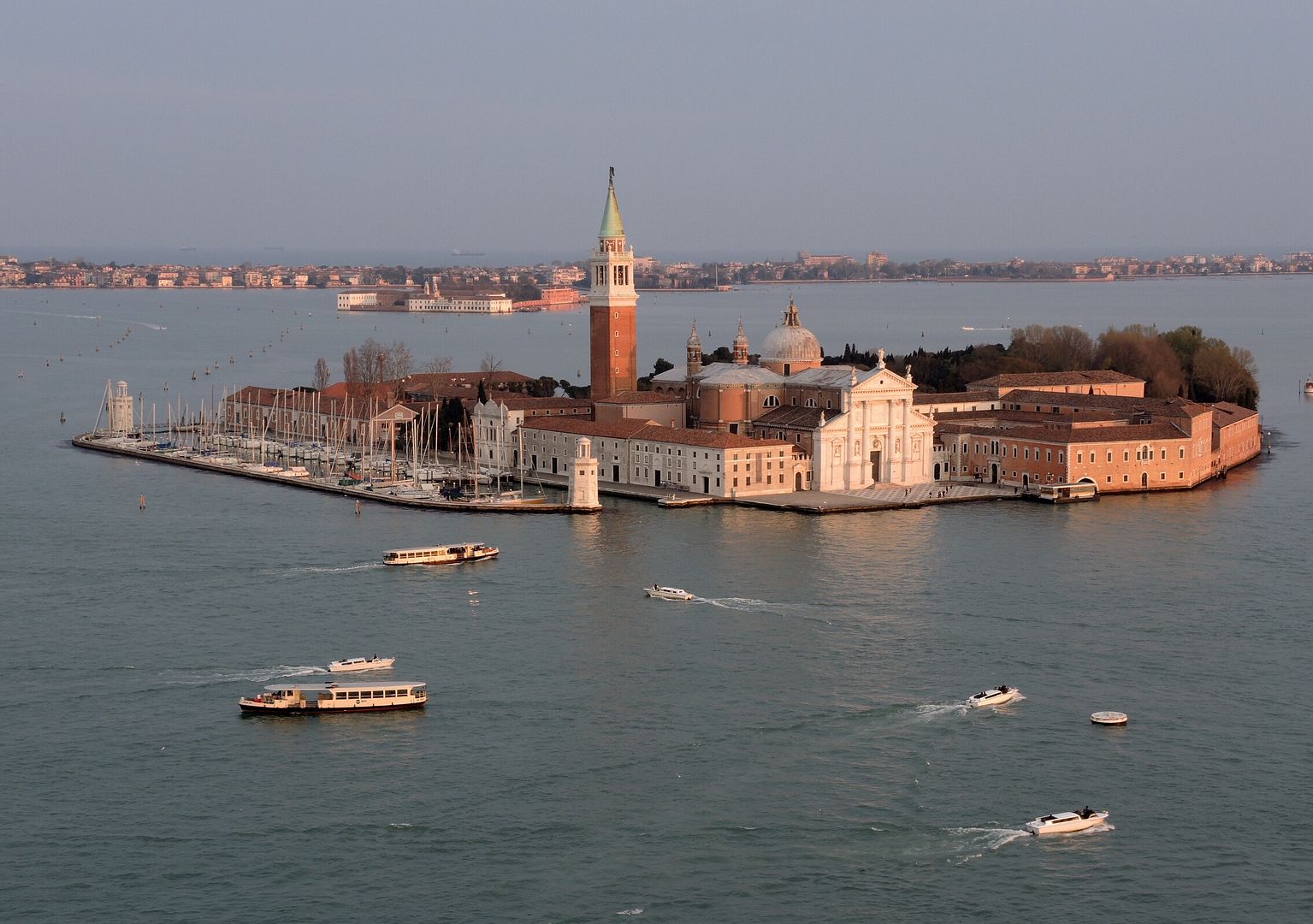 As our time in Venice winds to a close, I hope to be able to return. If not, I know I'll remember this trip forever.
Posted by Jengt 15:03 Archived in Italy Comments (0)