Finally, something warm!
3/17/17 - 3/18/17
75 °F
I've had Buenos Aries on my mind as a destination for a long time. We finally found a good price for flight and hotel when we were looking this winter. After booking the trip, I went to the library and checked out a bunch of guidebooks. Then life happened and our trip snuck up on both Mike and I. This was the least prepared I've been for a trip. But, I figured between the two of us, we'd be fine.

Obelisk
It's strange, you don't realize how far away Argentina is until you fly there. Ten hours from Atlanta. Ugh! I kept saying it'll be ok since it was an overnight flight. I'd get some sleep and wake up in Buenos Aries. I forgot Mike's baby curse. Needless to say, I got very little sleep. That didn't stop us from the regular Mike Demana First Day Death March (TM). After checking in, we hit the streets.
The warm, sunny weather was a welcome change from the clouds and snow we left in Columbus. The cobalt blue sky was just the antidote to lift my spirits. We headed towards the Plaza de Mayo where the Casa Rosado is. This is the building where Evita made her famous speech from the balcony. Also on the plaza, we happened upon a festival with native dancers.

Native Dancers

Casa Rosada
From here, we headed to the waterfront. How do you pass up wandering along the water on a beautiful Saturday afternoon?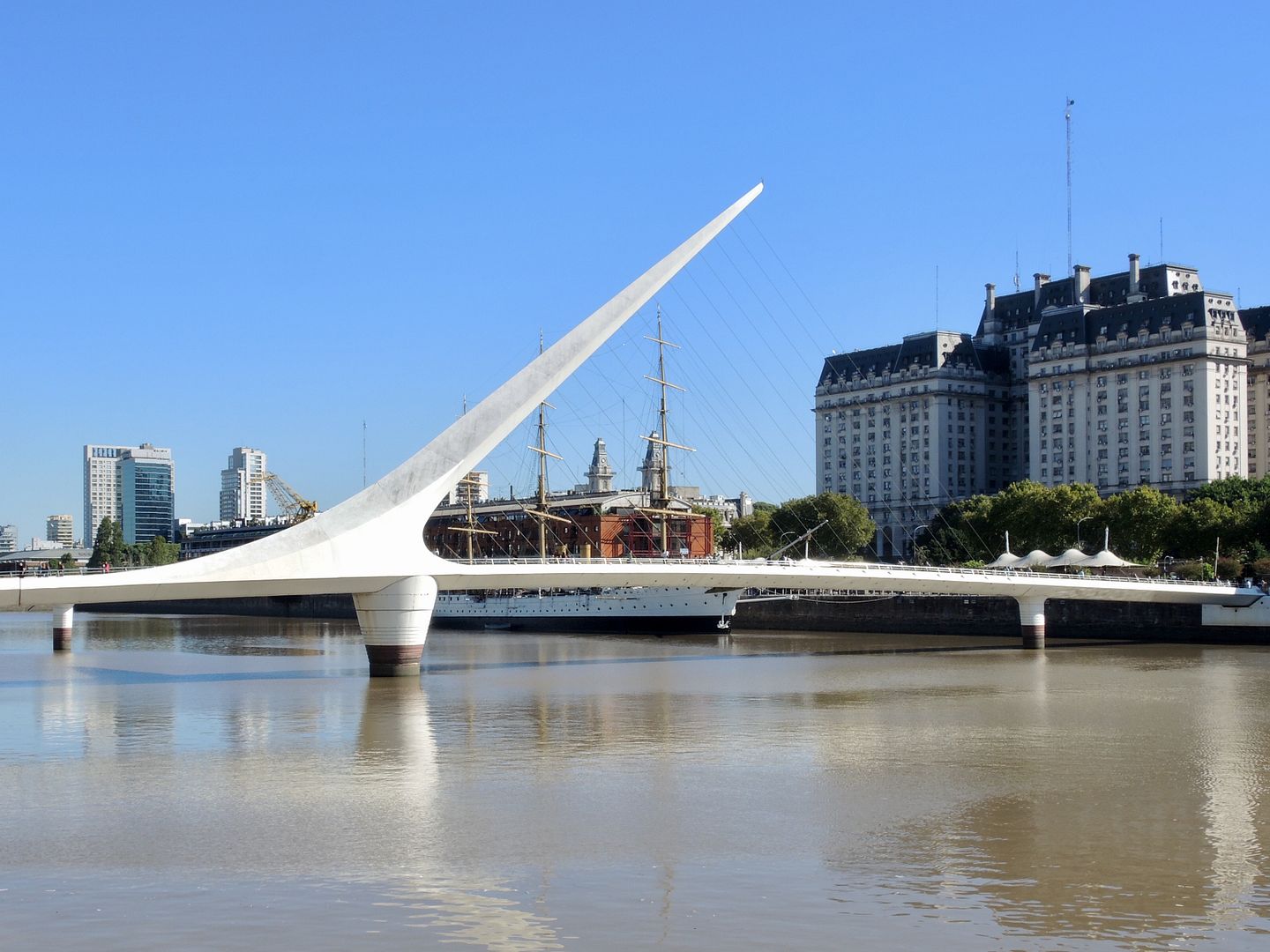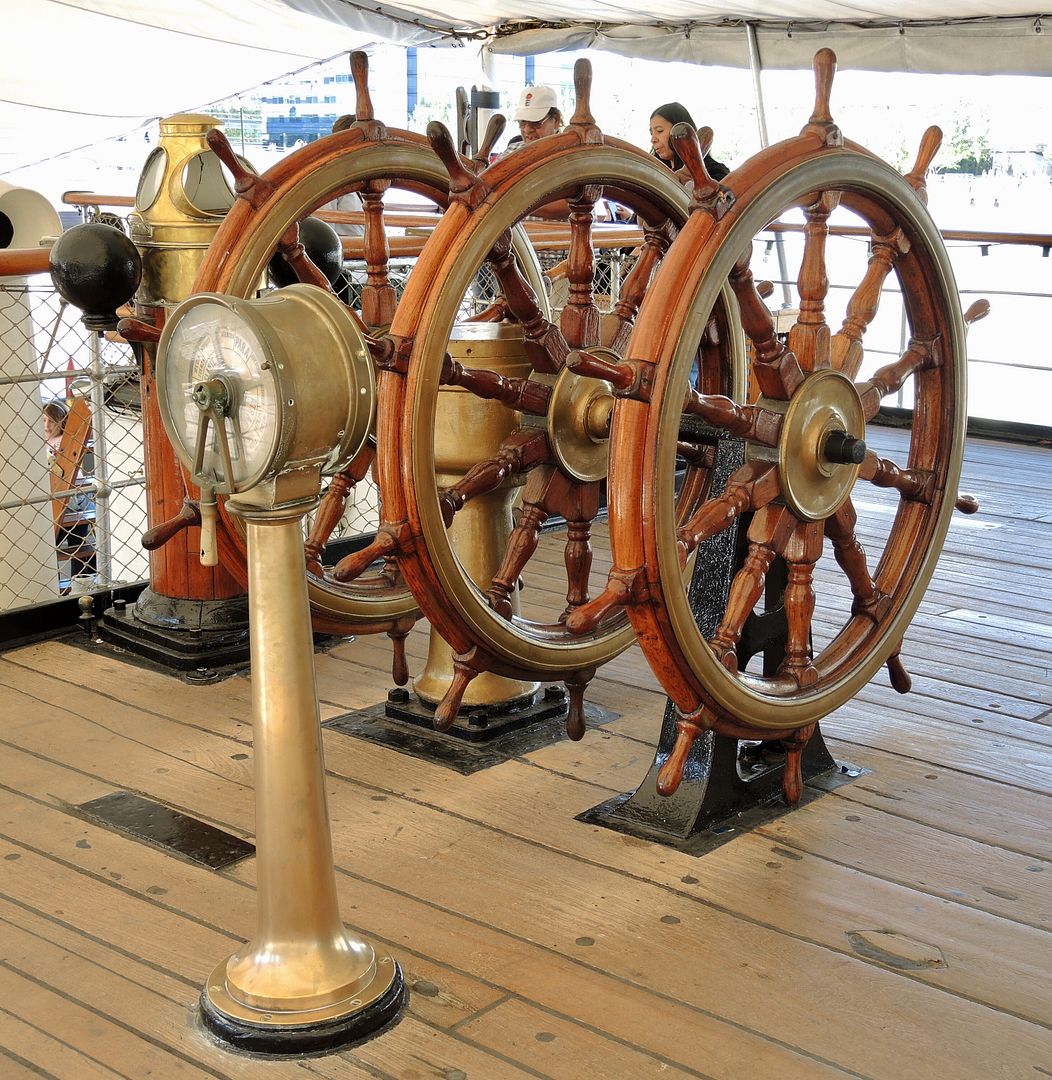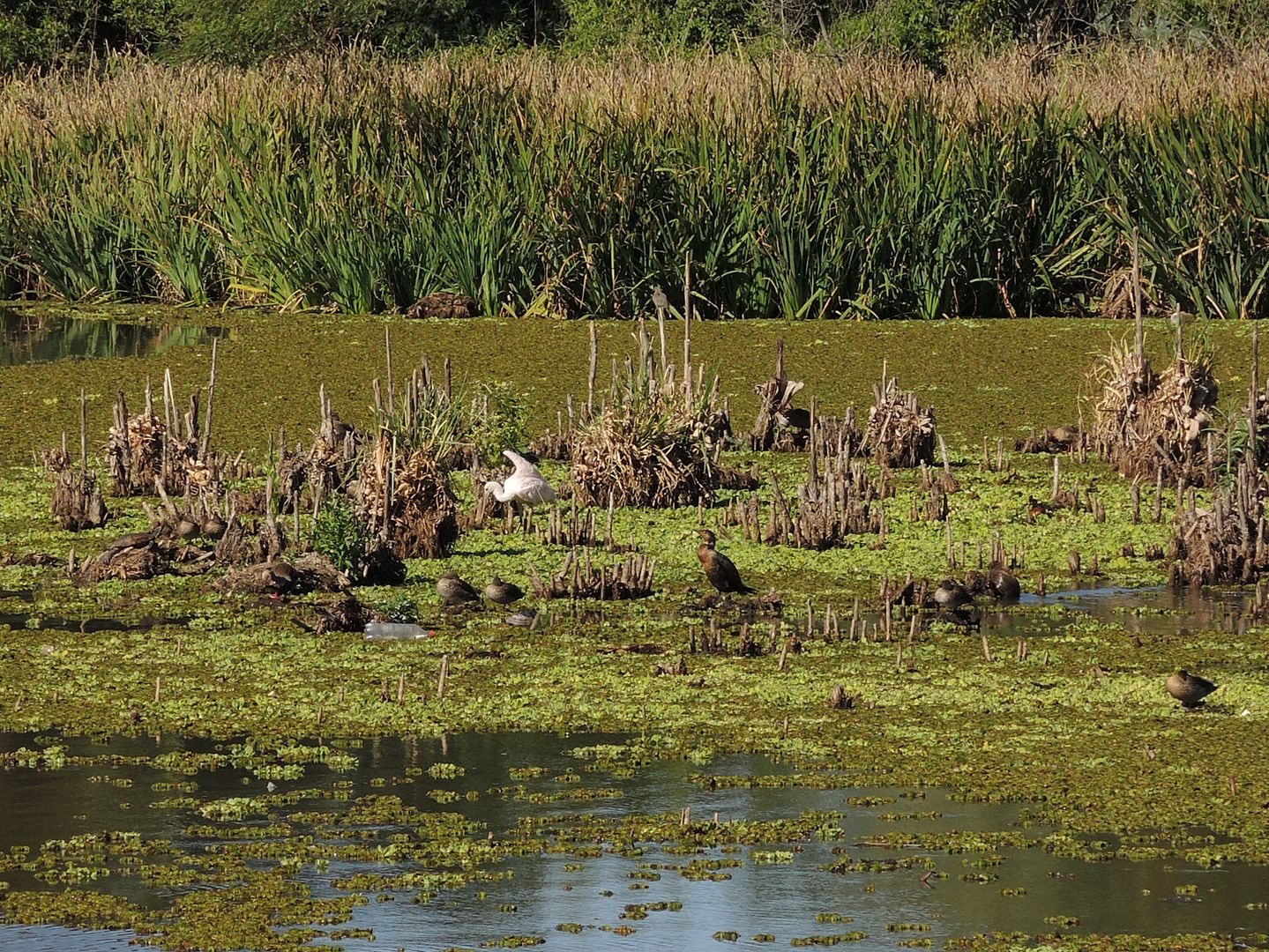 All in all, it was a wonderful start to, what I'm hoping, is a great week!
Posted by Jengt 18:28 Archived in Argentina Comments (0)