Learning from History
9/14/15 - 9/16/15
84 °F
I try to research my destinations before I get there. I kinda dropped the ball with Kraków. I knew in general what I wanted to see but I hadn't really timed it out properly. So, when I got to Kraków, I headed to the Old Town Square to get started with my to-do list. As I approached the square, I happened upon a free walking tour of the city. I did this in Edinburgh and really enjoyed it so I decided to give it a try here. The tour lasted 2 1/2 hours. We walked all over the Old Town from the Barbicon (1/2 block from where I'm staying) to the main square, the university - where Copernicus and Pope John Paul II studied and ending at Wawel Castle. Our guide had interesting stories at all the stops and hints on what to come back to see later.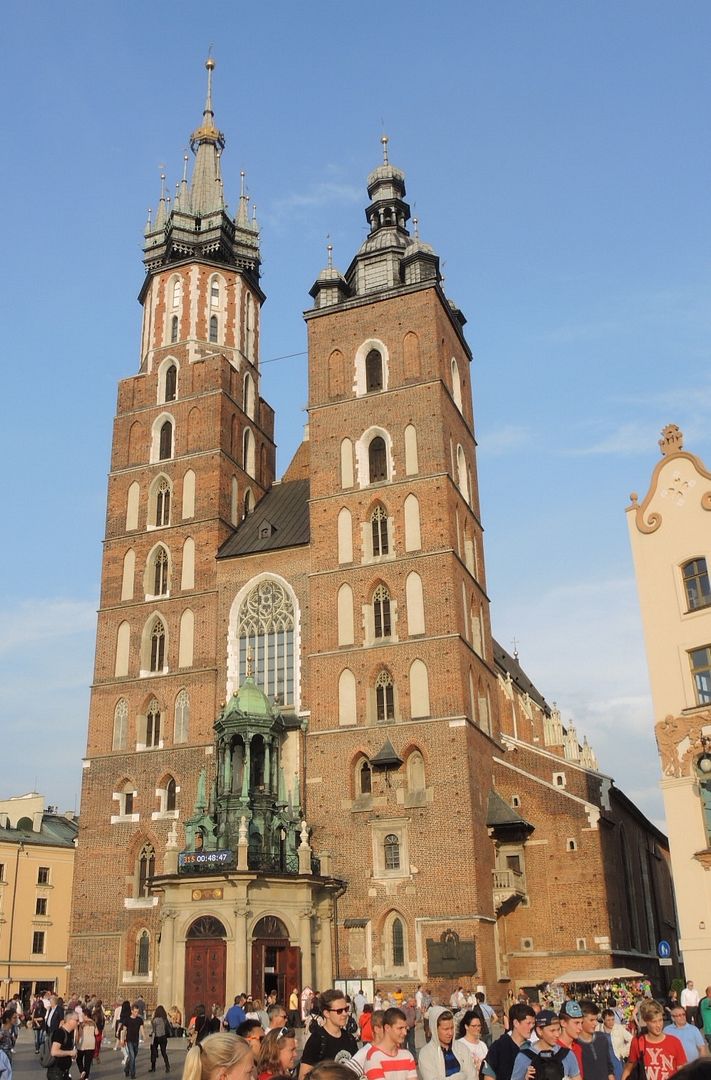 St Mary's Church

The Barbicon - the last remaining city gate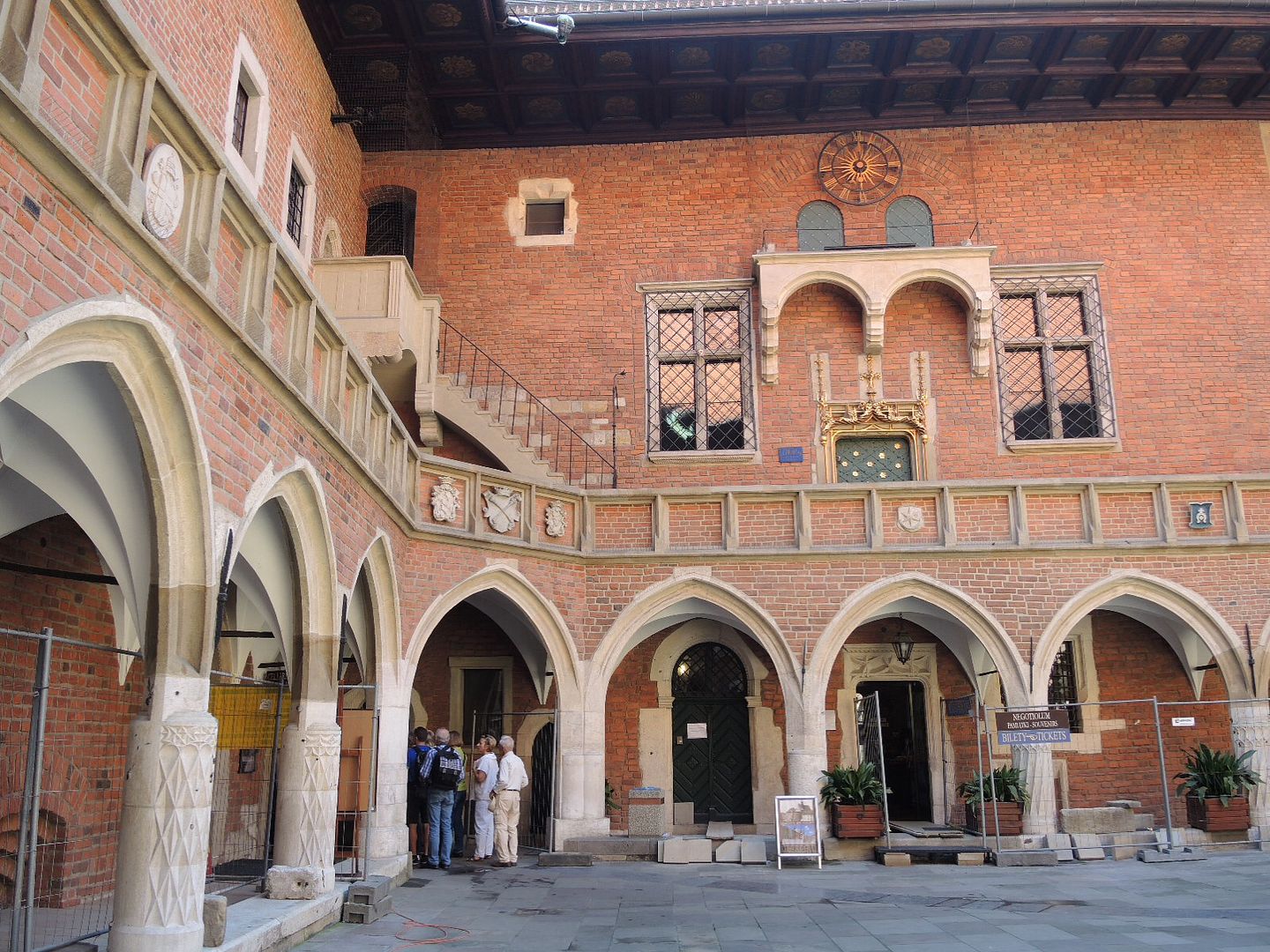 Collegium Malus - the college both Copurnicus and Pope John Pail II attended (neither graduated from here though)

Wawel Cathedral
After the tour I was starting to drag. As much as I appreciated my sleeper cabin on the train from Prague, I just can't sleep well on a train. I did notice a definite difference between the tracks in the Czech Republic and Poland...the Czechs have slightly smoother tracks than the Poles. Both are better by a huge margin than the Georgians though!

Old Town Hall Tower
I wandered around the Old Town a little more then checked out the Rynek Underground Museum. It's a cool museum that shows parts of the medieval city square and artifacts found there. The city's ground level has been raised over 10 feet so you can touch and see the actual foundations of the original buildings.
Tuesday, I planned on checking out the castle and the Jewish Quarter. Many of the castle sites require a timed ticket - you can't enter until a certain time. Once again, no photos are allowed. I did try to sneak a few with my phone but the attendants were eagle-eyed and caught me almost every time. I was amazed that they still have many original paintings and tapestries hanging in the rooms and very few barriers! I could get my nose within 1/2" of them to see closely if I wanted. However, my favorite rooms were those that were "papered" with tooled and painted leather. Beautiful!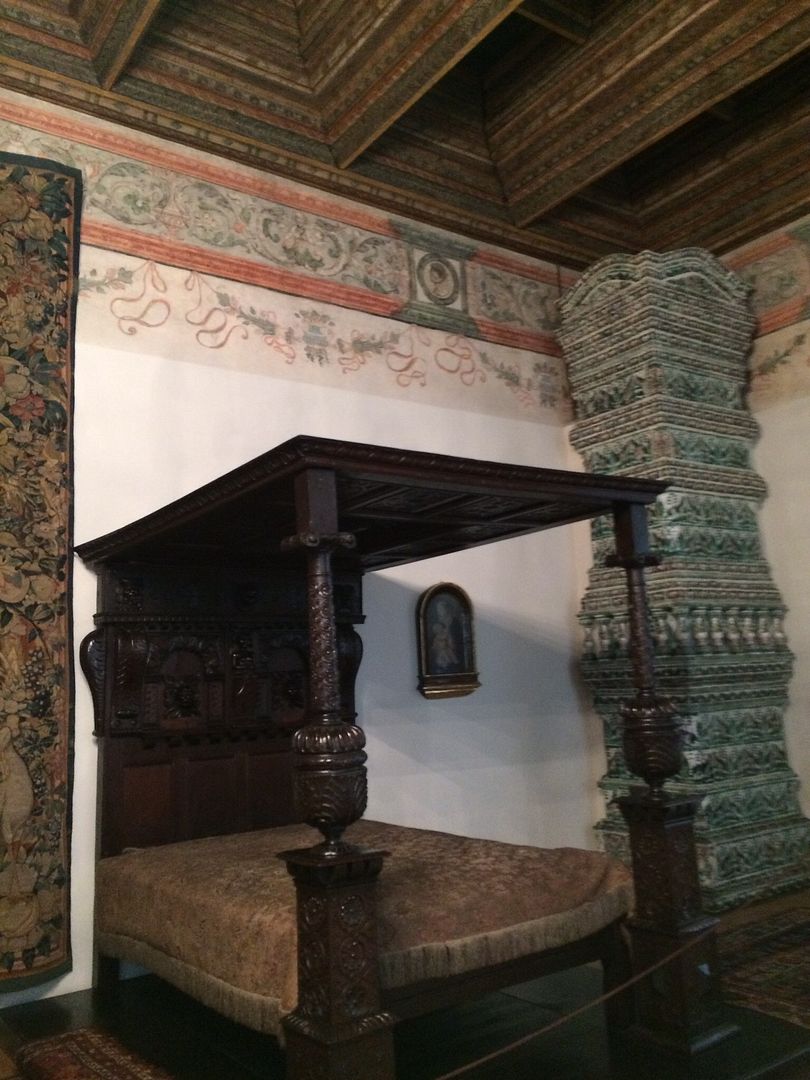 One of the bed chambers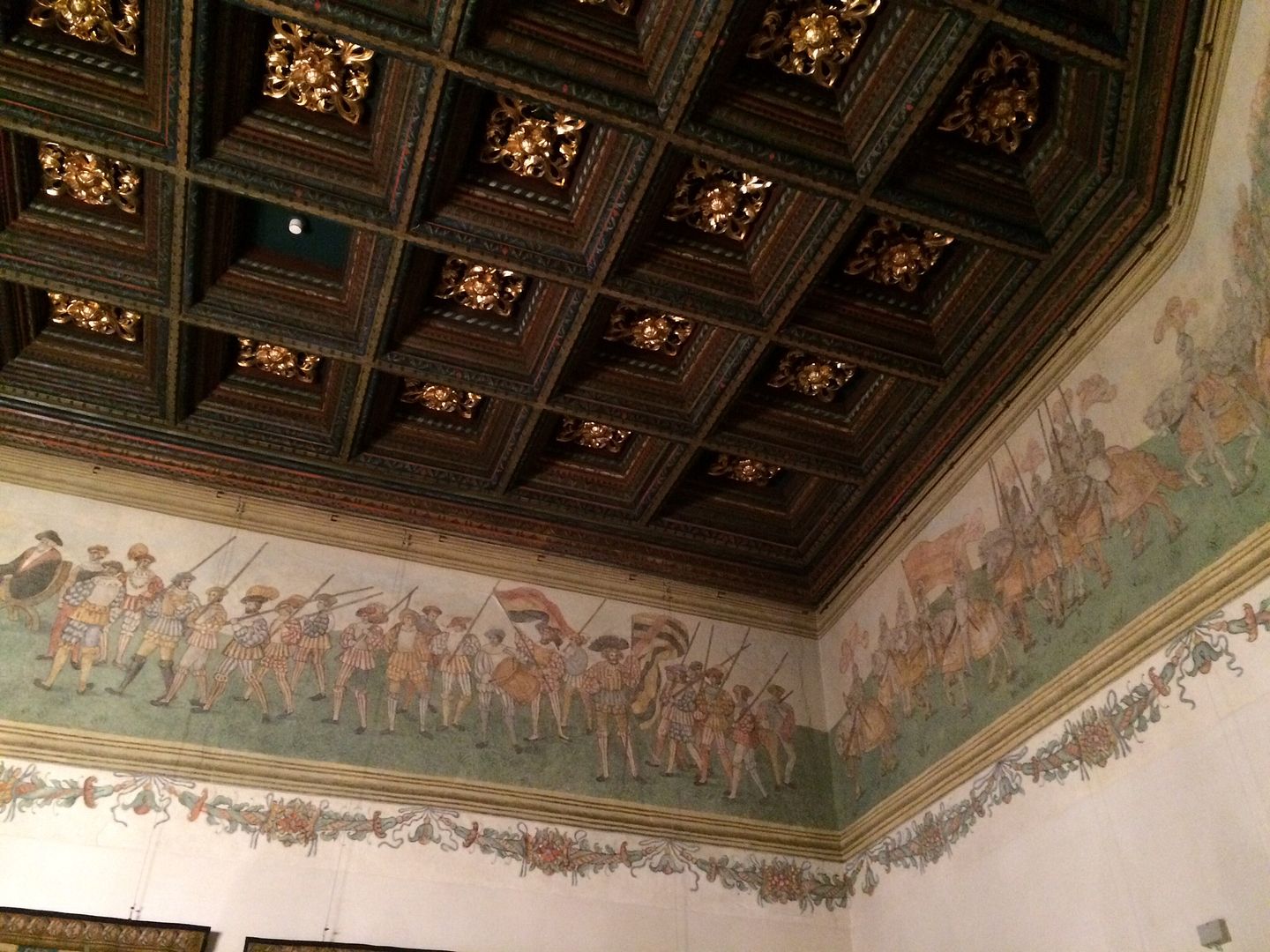 One of the castle ceilings
From here, it's a short walk to the old Jewish Quarter. As I stated earlier, I hadn't researched well enough. It appears I got here during Rosh Hashanah and several of the sites were closed. I was still able to walk around and get a feeling of the place in preparation for my trip on Wednesday to Auschwitz.

A door number in the old Jewish Quarter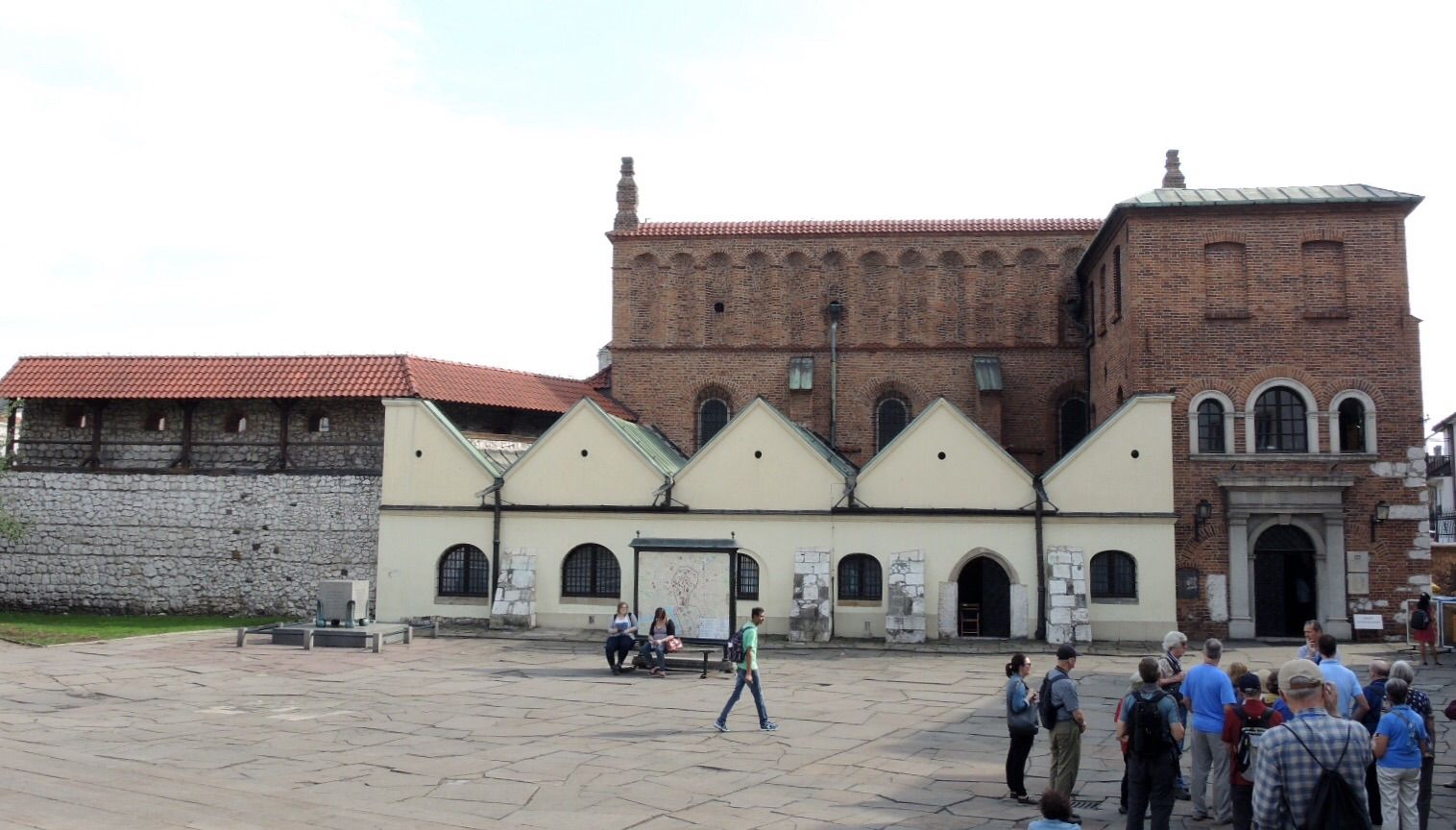 The Old Synagogue
I'd like to say I was prepared for Auschwitz-Birkenau. I'd be lying. I had visited Dachau - the first Concentration Camp - last year when I was in Munich. That was an eye opener. This was heart-wrenching. When I visited Dachau, I was with a tour group from Munich and I felt we had been rushed and that I had been cheated of being able to really connect with my feelings there. I swore I was going to do this right. I got online to book my visit directly with the Auschwitz Museum. You can enter the site without a guide, but you can't visit Birkenau nor many of the buildings at Auschwitz without one. I needn't have worried about feeling rushed. Our guide walked us through quietly explaining the massiveness of what we were seeing. You could hear the care for the victims in everything he said.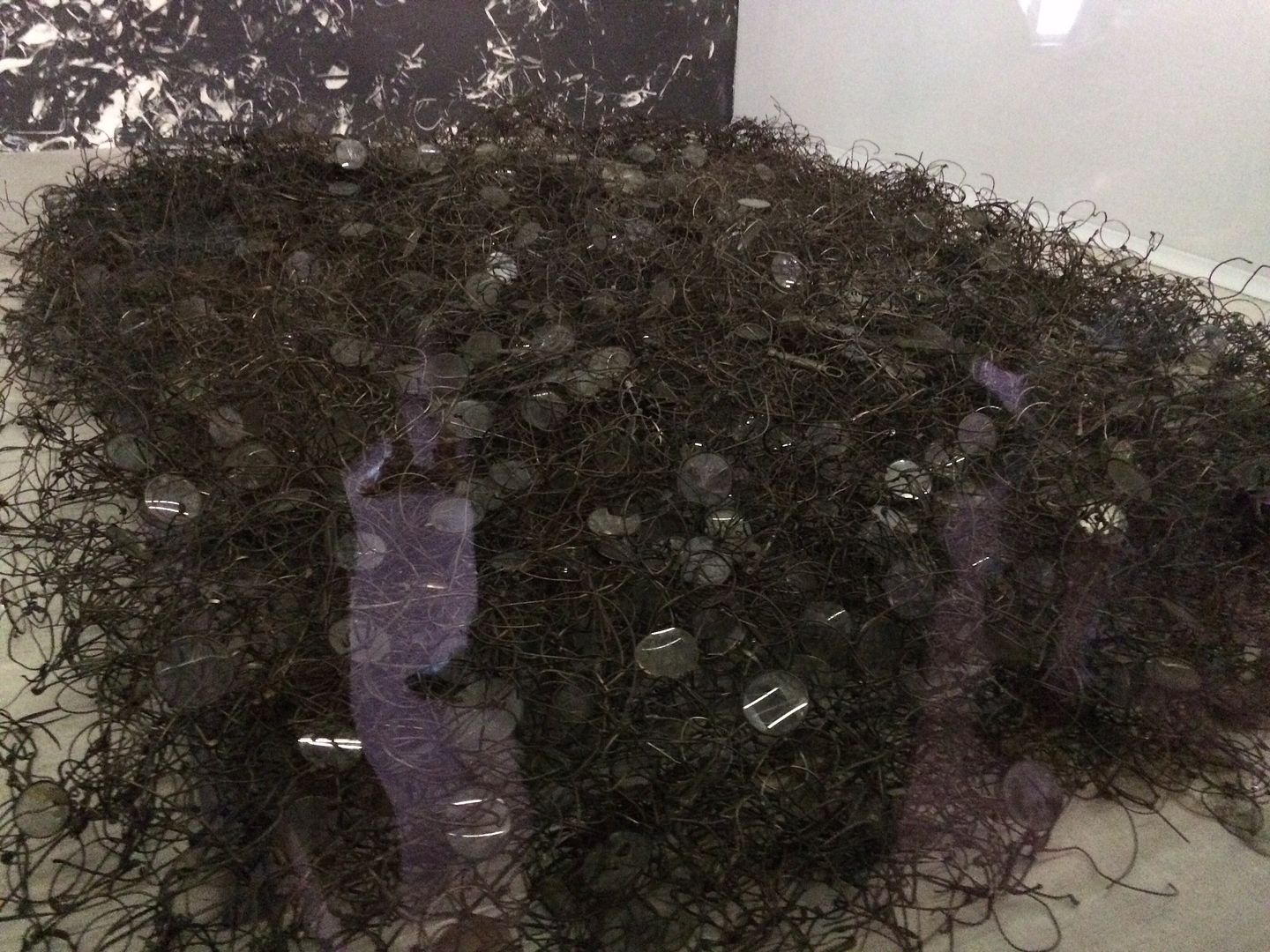 Thousands of eyeglasses left from the victims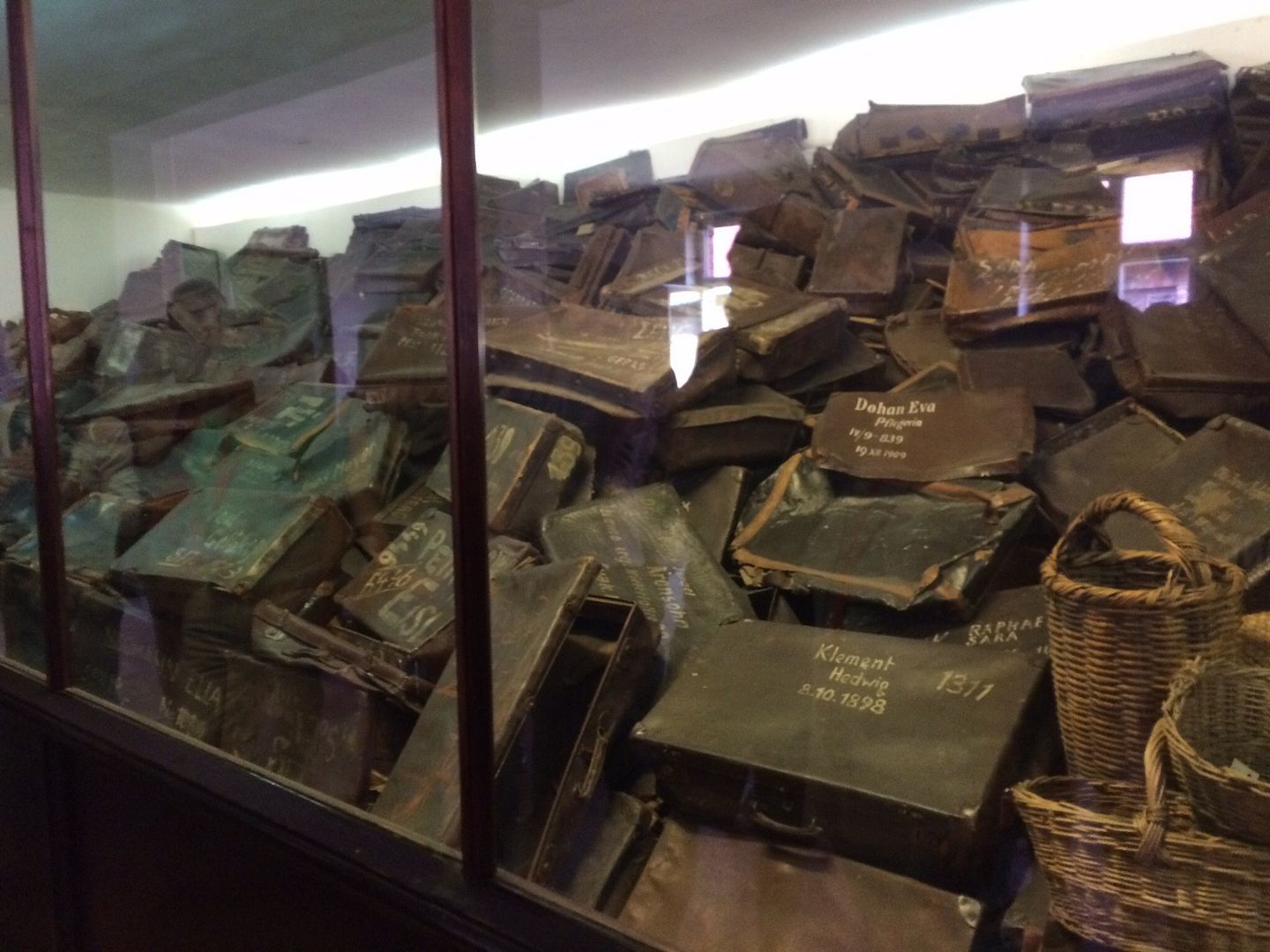 Suitcases from those who thought they were just being relocated
I knew there were two different areas, Auschwitz and Birenau. I didn't realize the buildings at Auschwitz were former army barracks and are multi storied brick. Birkenau is what we all think of when we think about Auschwitz. Birkenau is where the Nazis honed their art of mass extermination. The enormity of the camp hits you as you enter the gate. Most of the original buildings are gone, but you can still see the chimneys where the buildings once stood. They seem to go on forever.

Buildings at Auschwitz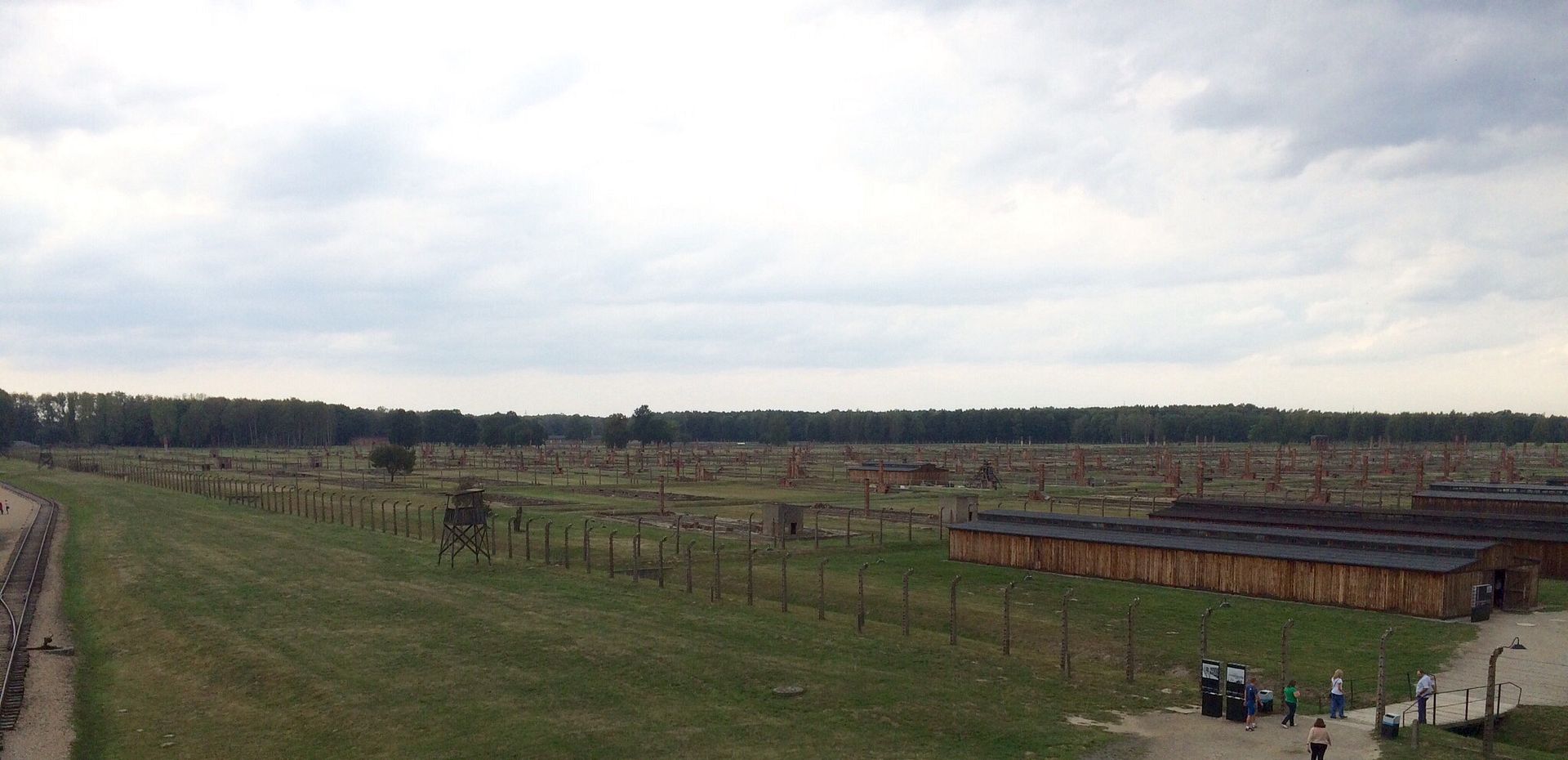 The 'women's' camp at Birkenau. Men and women were in separate camps.

One of the actual cattle cars the Jews were transported in
At the end of the tour, our guide answered the question many of us had asked him during the tour...Why is he a tour guide there? He explained that his great-grandfather was a political prisoner at Auschwitz for 9 months. He was transferred out to a camp in Austria for another year before being released. His Grandmother has been a guide there for over 30 years and he felt drawn there to tell the story so people will remember.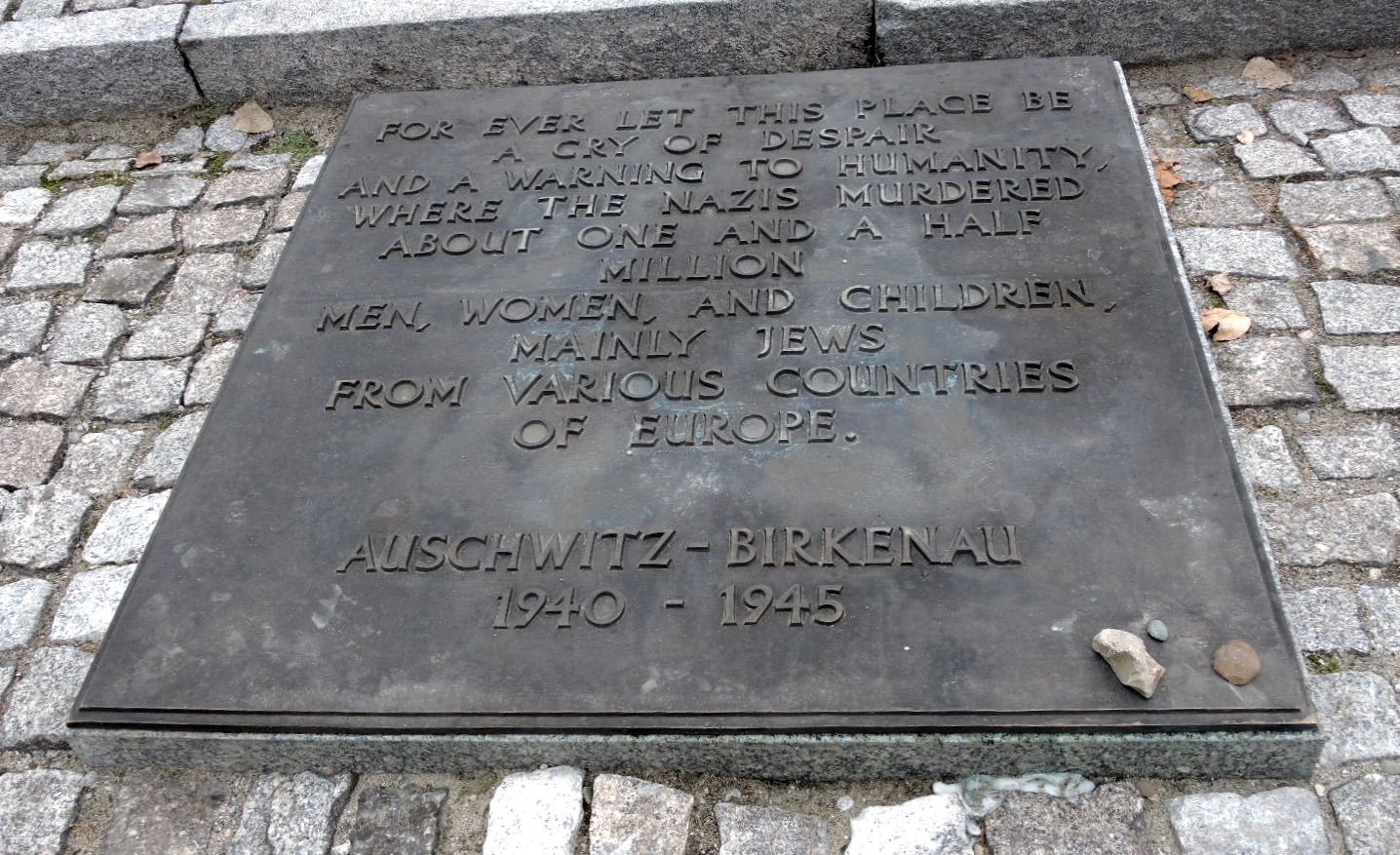 Plaque at the site of the gas chambers which were blown up by the Germans as they left.
I noticed, as we rode back to Kraków how different everyone was. On the ride there, everyone was talking and a couple girls were even singing along with their phone. The bus ride back to Kraków was silent. Everyone was quietly taking it all in and dealing with what they had seen and heard.
I know this day will stay with me for the rest of my life.
Posted by Jengt 23:06 Archived in Poland Comments (0)