An Adriatic coastal adventure.
3/28/16 - 3/29/16
The main reason for this trip is to see Croatia. We picked up our rental car at the Venice airport. With Mike as the navigator and me in the driver's seat, we hit the road.
Our first stop was the coastal town of Pula, to see a Roman Coliseum I'd read about while researching this trip. It turned out to be more than I thought. It's huge! And in the middle of town. Like just any another building. The city still uses the arena for a theatrical venue. How amazing is that? To see a show in a building that's been around for millennia?
After a quick late lunch we were on our way again. Our planned midway point in Croatia was Zadar. Unfortunately, after Pula, the weather turned ugly and the rest of the drive was cloudy and rainy. I was hoping to get in before sunset to see a site in the old town. Although I guess, if I have to choose, I'd prefer the bad weather hit during my travel day instead of a sightseeing day. We'll just have to see Zadar on the drive back.
The next morning was the drive to Dubrovnik. Instead of the freeway (which is a VERY expensive toll road), we decided to check it the coastal route. It may take a little longer, but it's so worth it! Every so often, Mike would tell me to pull to the side for a photo opportunity. A quaint village here and an amazing view there. He wasn't wrong.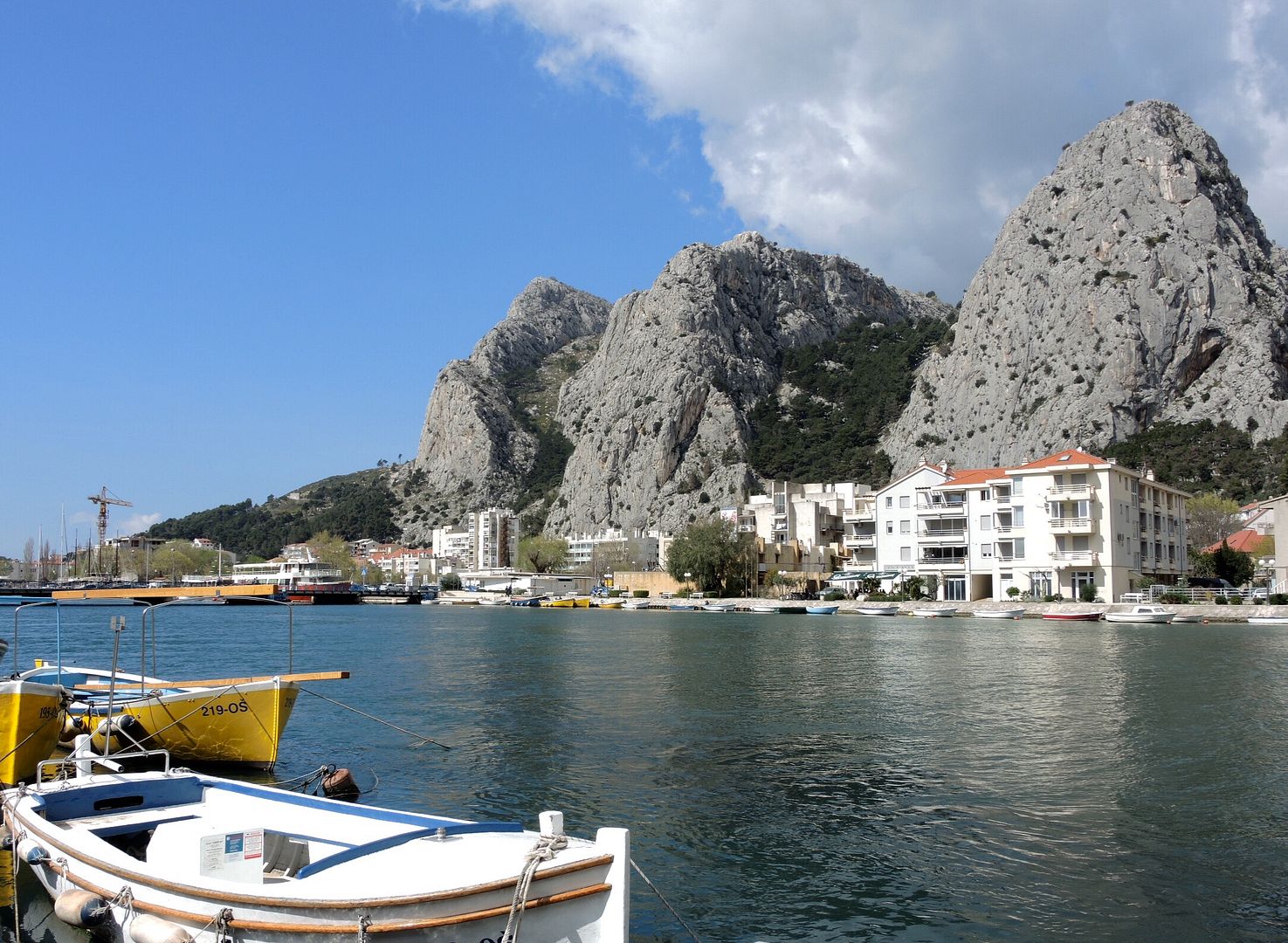 Finally, after another long day of driving, we made it to Dubrovnik - a beautiful walled city. I'm looking forward to scaling the city walls and seeing all there is to see. If the rest of Croatia is a guide, I'm sure I'll enjoy every minute I'm here.
Posted by Jengt 14:34 Archived in Croatia Comments (1)