Getting our start in Cyprus
4/1/14
Finally, after a long travel day, we made it to Cyprus. Ever since we booked our trip in December, I've been anxiously looking forward to seeing this island packed full of history.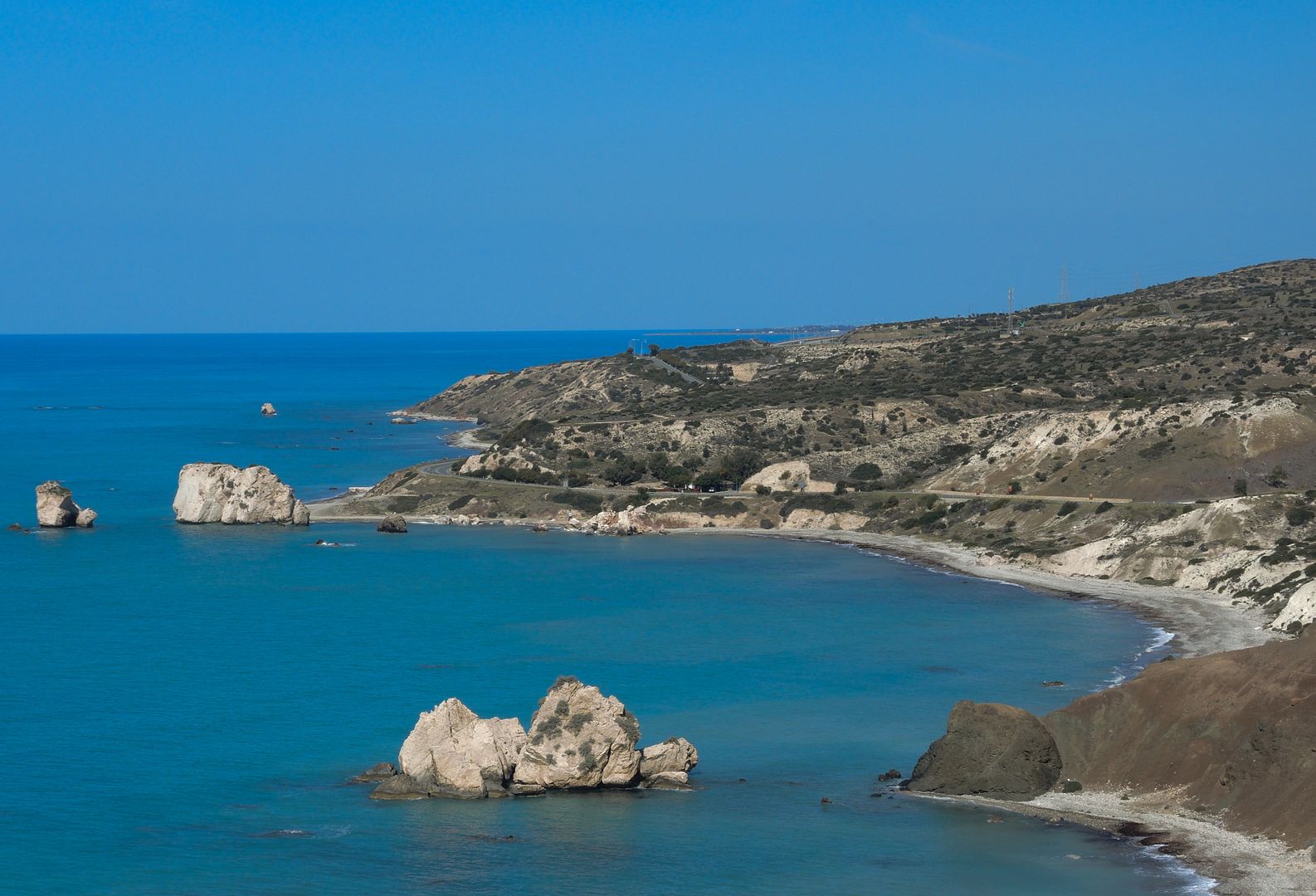 During our planning we decided to split the island into four sections - one for each day we have here. Also, since it's a relatively small island, it's easily within driving distance to see most places we had on our wish lists. So, we decided to rent a car and drive ourselves. Mike has done this before, however, this was my first foray into driving on the "wrong" side of the street. With a stick shift no less! Needless to say, I was a bit apprehensive but determined. I needn't have worried. Once you get into the groove of it, it comes easily. Sort of.
We set out early to get our first taste of Cyprus. The majority of our time today was spent in the city of Paphos. Think of any beach-side tourist town but with so much more to see and do. Paphos is on the south western end of the island and has some amazing sites. My favorite this day was the Archaeological Site in which they've found some breath-taking Byzantine mosaic tile floors in several buildings. The colors and detail are beyond compare. It is truly amazing how finely the artists were able to present the shading of flesh tones and fabrics. The pictures I had seen before we got here did not do them justice.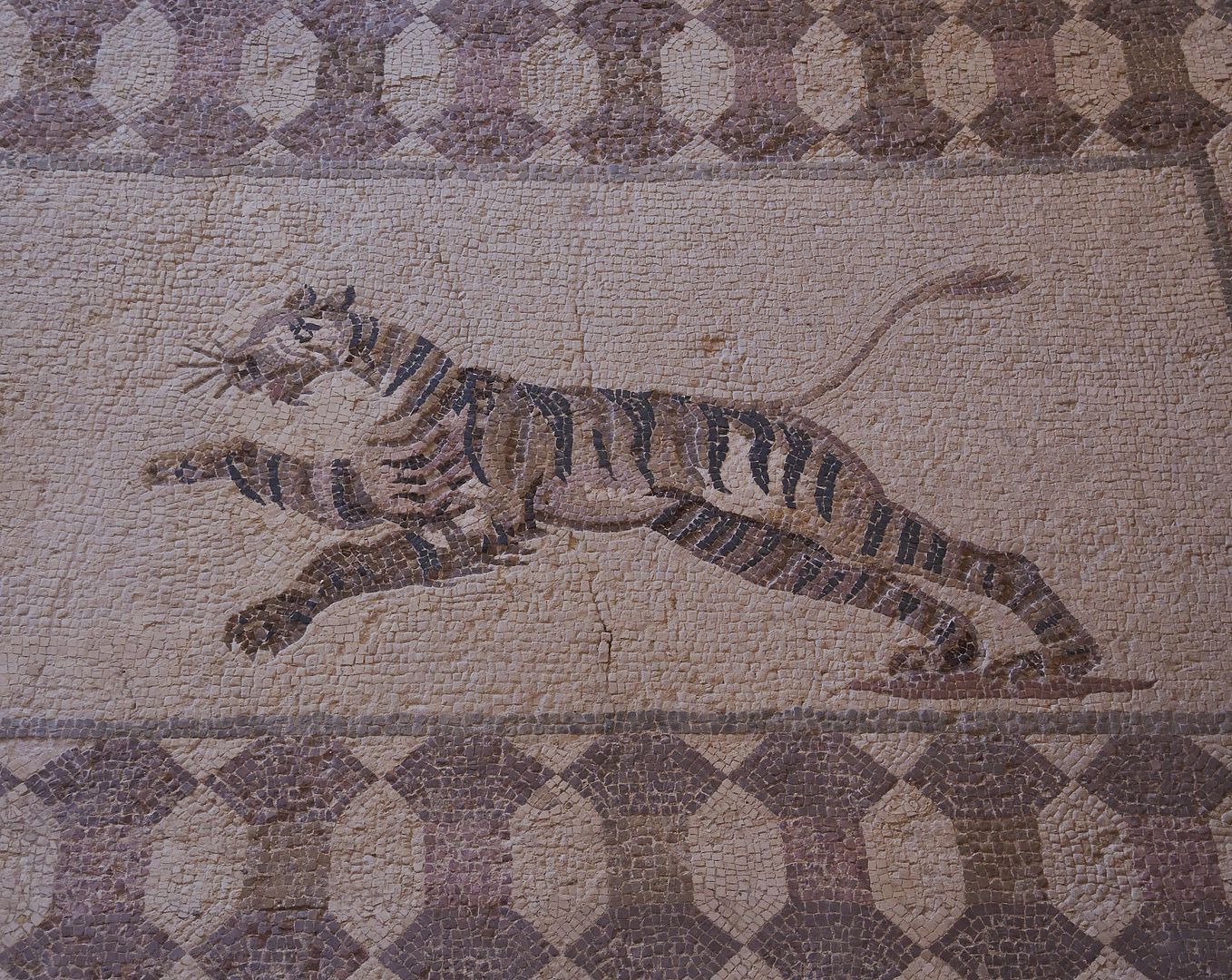 As I walked around the area with the deep blue sky above and the just as blue Mediterranean Ocean right next to me I couldn't help but get drawn into a sense of awe. To think of the majesty these homes must have had in their day. Amazing. And each time I thought I'd found my favorite mosaic I saw another more beautiful that took my attention. I usually am one to follow the rules and keep my hands off the antiquities. But this time, I had to touch one of the floors. Just to try and feel a connection to the past.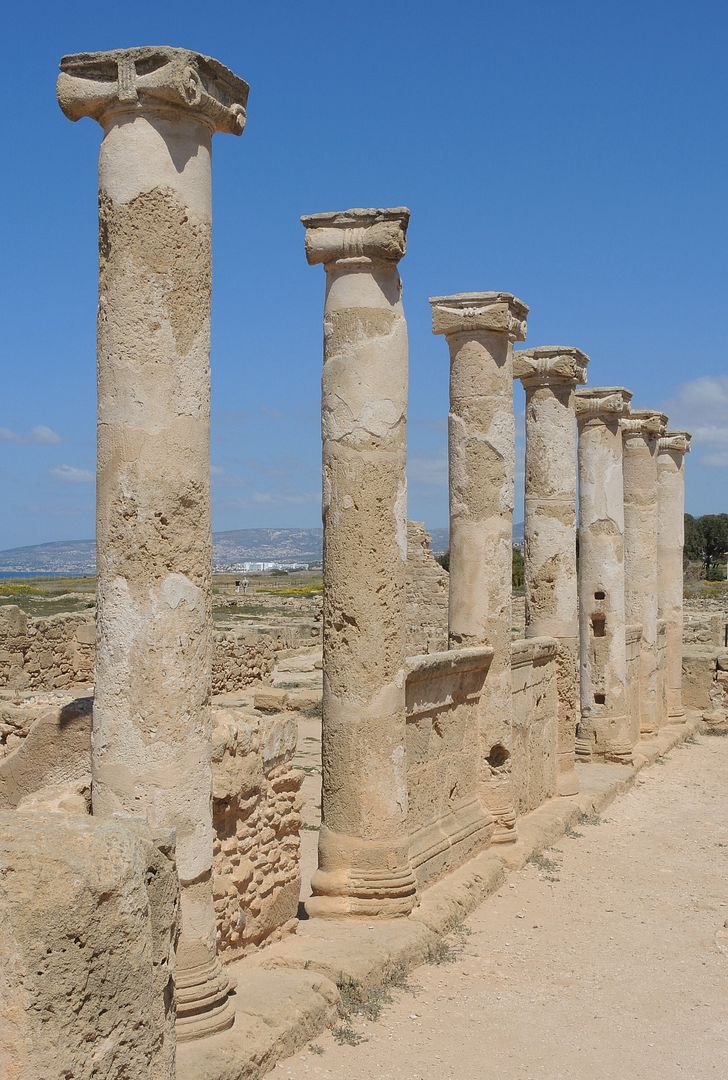 Also at the Archaeological site is a ruined Byzantine fort and reconstructed Greek amphitheater. It was cold to wander around the fort and try to determine what each area originally was.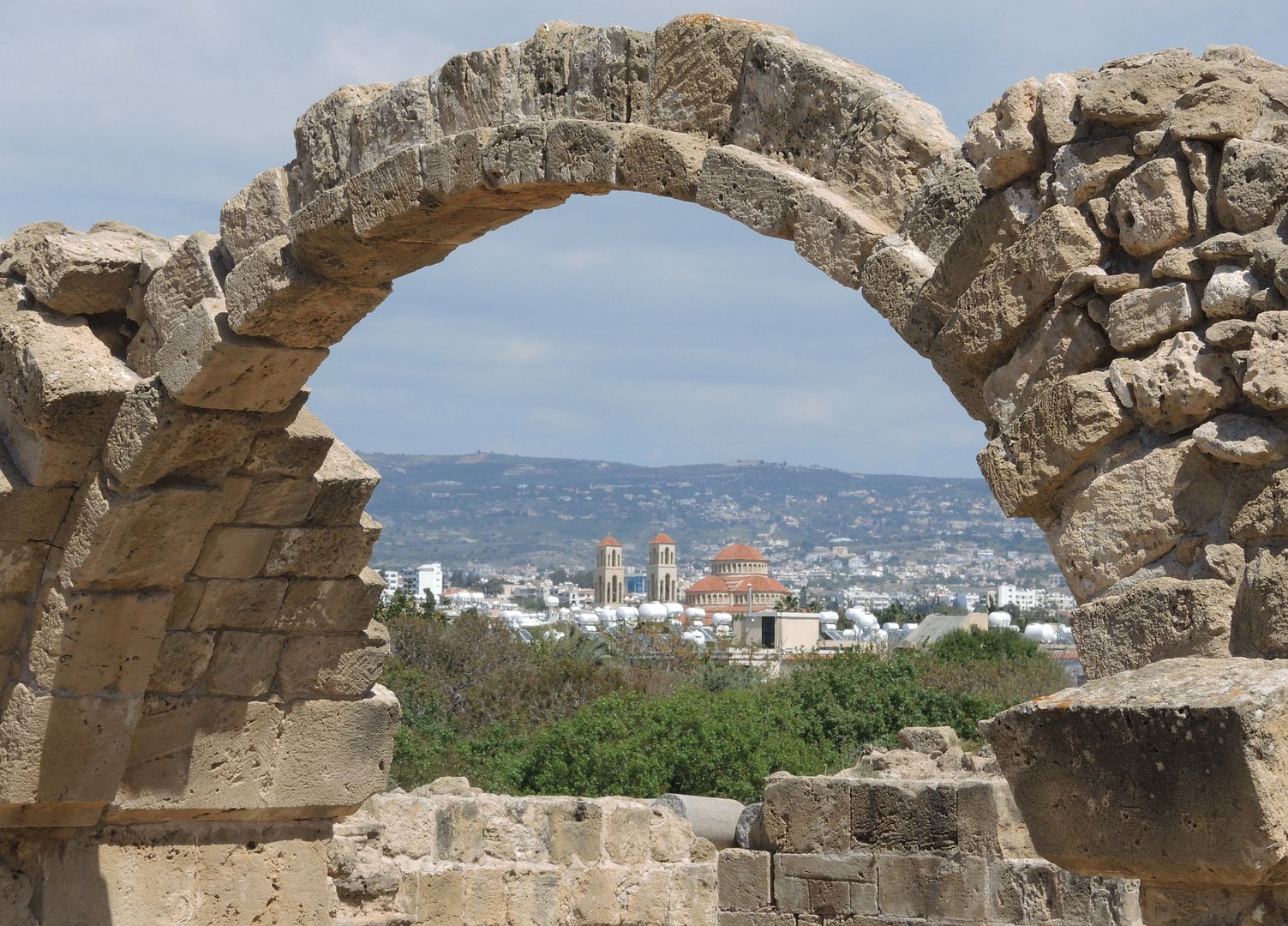 The next stop on our western tour was the Tombs of the Kings. They're not sure any kings were buried here but they were fun to climb around anyways. Many were just partial shells but there were a few that allowed one to get a good sense of the layout and how they were used. Unlike at the mosaics, I was not drawn to want to be one of the original occupants!
From here we decided to check out a scenic drive into the northern part of the peninsula. It turned out that the drive TO the scenic drive was more scenic. Figures. Even so, it was a great day for getting our bearings and learning more about this beautiful island.
Posted by Jengt 10:27 Archived in Cyprus Comments (0)