A whirlwind trip around Greece with middle school students
6/2/16 - 6/13/16
87 °F
I knew going in that there would be little time for myself during this trip. There are 2 main priorities for this type of education tour for kids : 1. Teach them something. 2. Tire them out. I'm pretty sure we succeeded with #1 and I know we succeeded with #2 for the adults - but maybe not all of the kids.
I've had people ask me if I'd do this again. The easy answer is that I probably would. However, as a paying adult, probably not to somewhere I've already been (Mike's group is going to England & Scotland next year). But possibly to somewhere that would be difficult for me to travel to by myself. I've gotta say, traveling with a bus full of kids and adults is definitely different from what I'm used to. It's not bad - just different.
What was the best part of our trip? Seeing these ancient sites through the eyes of 12-14 year old boys & girls. The students had just learned about a lot of the places we were seeing in school this year. I got to watch them experience the awe and excitement of standing next to the Parthenon and walking along the pathways where ancient Olympians had walked. That experience alone was worth the early wake-up calls and frustrating kid moments.
Since I didn't have time to post anything during the trip, I'm going to just post some of my favorite pictures from the trip so you can get a glimpse into the amazing sights we saw during our 12 day trip to Greece. I didn't get to see everything on my Greece bucket list but we certainly got to most.
I hope you enjoy this photographic blog. The pictures just don't do it justice. I highly suggest you find a way to get there and see it for yourself!

Temple of Olympian Zeus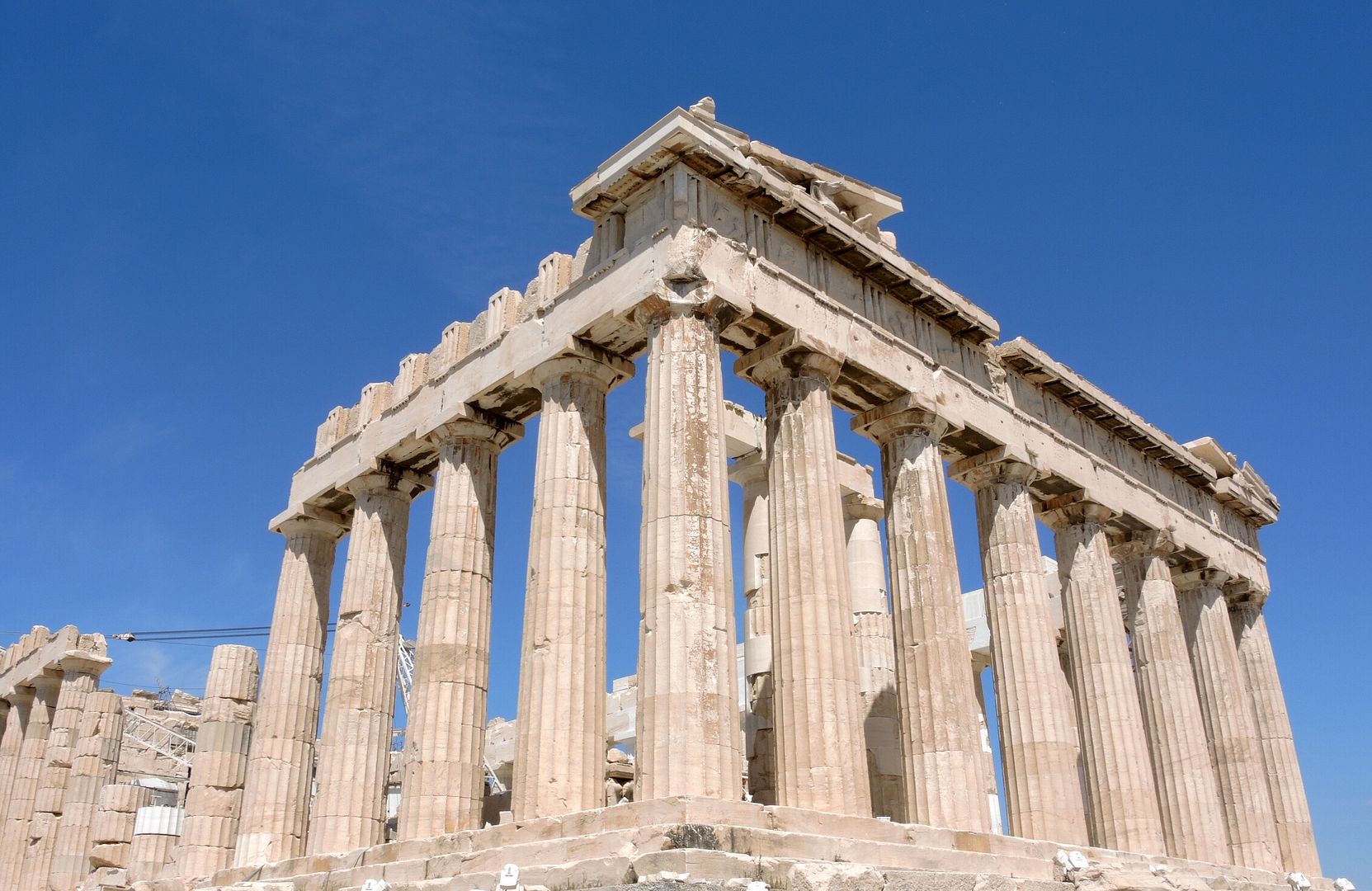 The Parthenon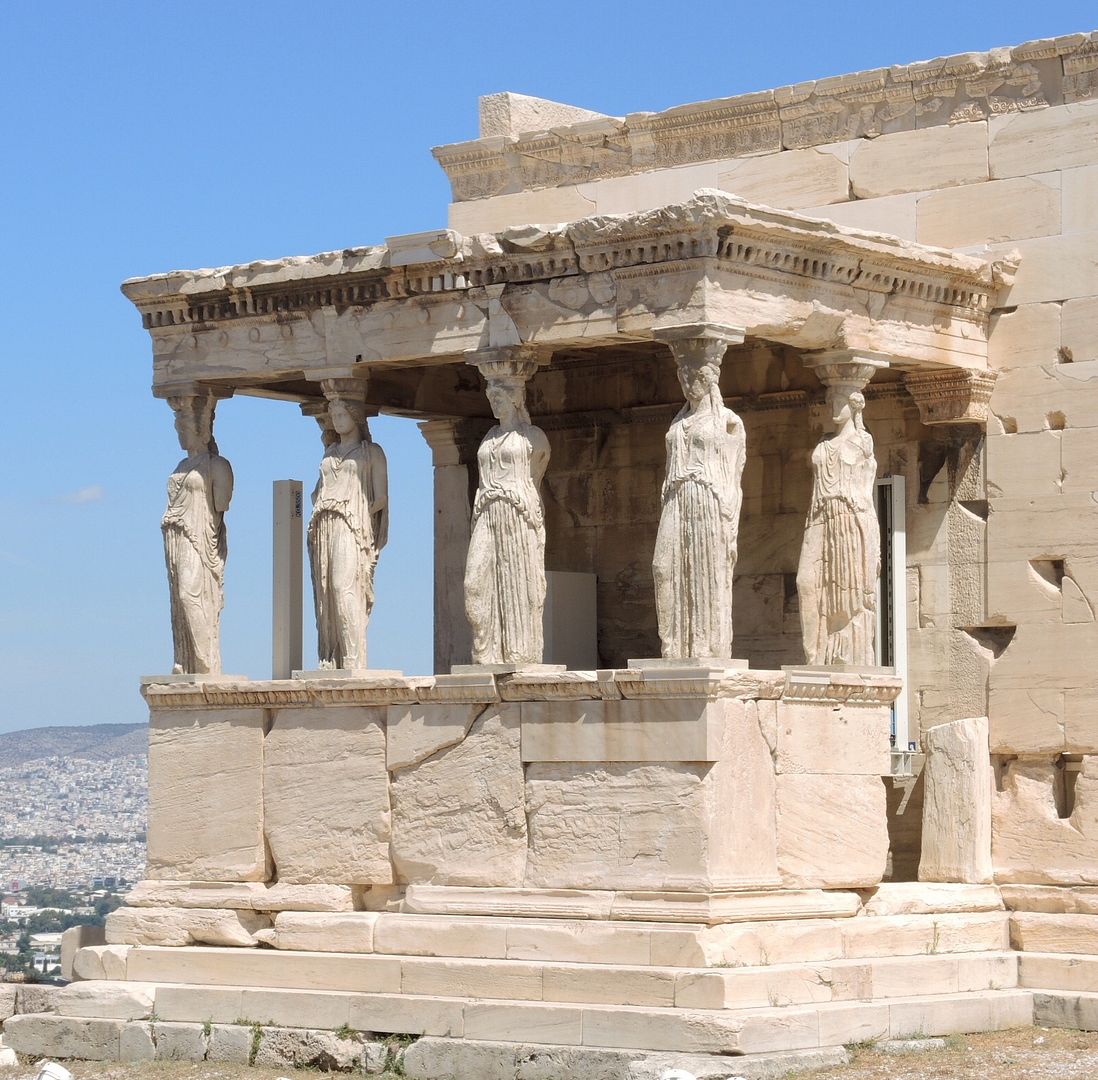 The Erechtheum

Parthenon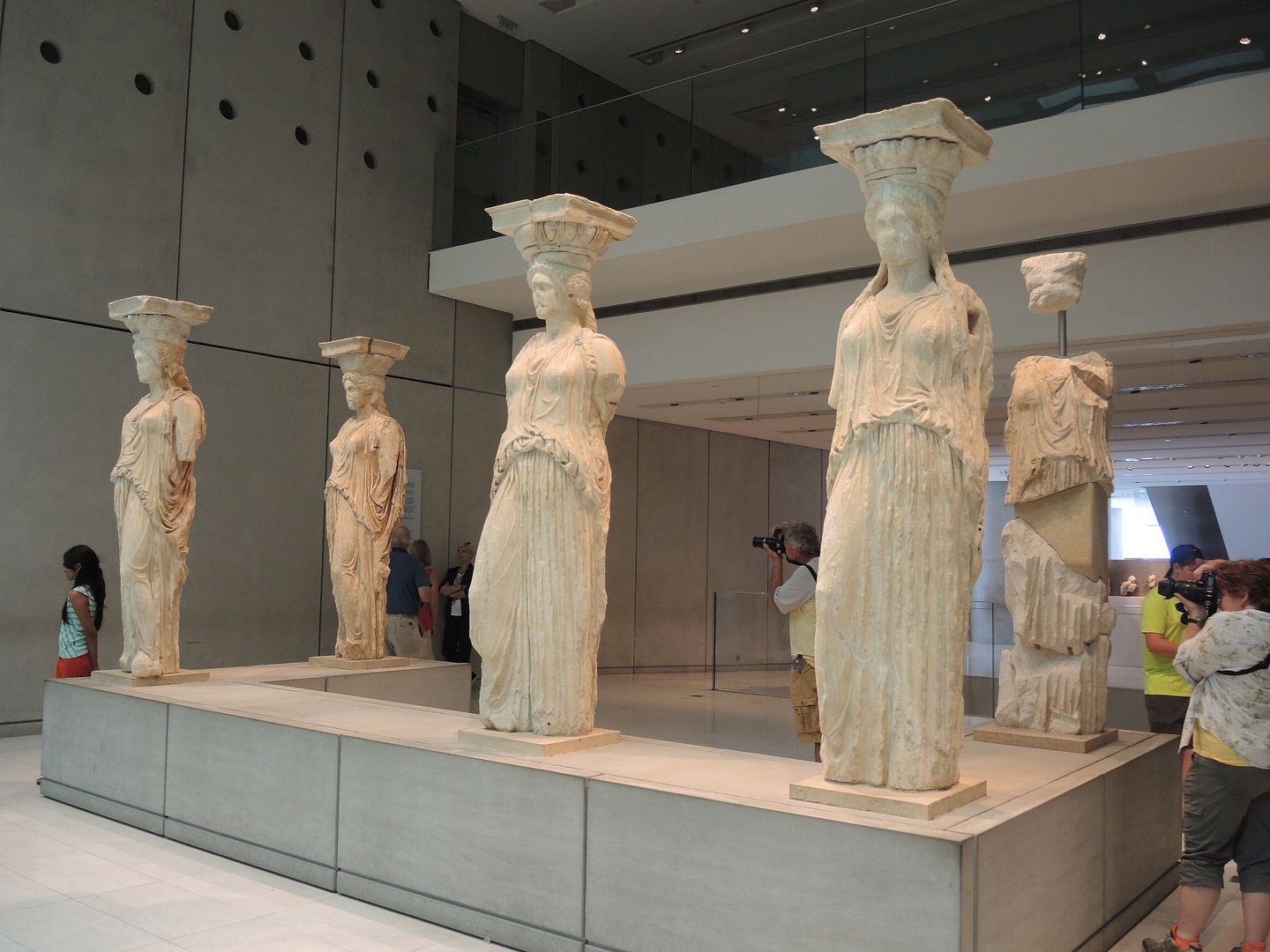 Statues from the Erechtheum in the Acropolis Museum/i]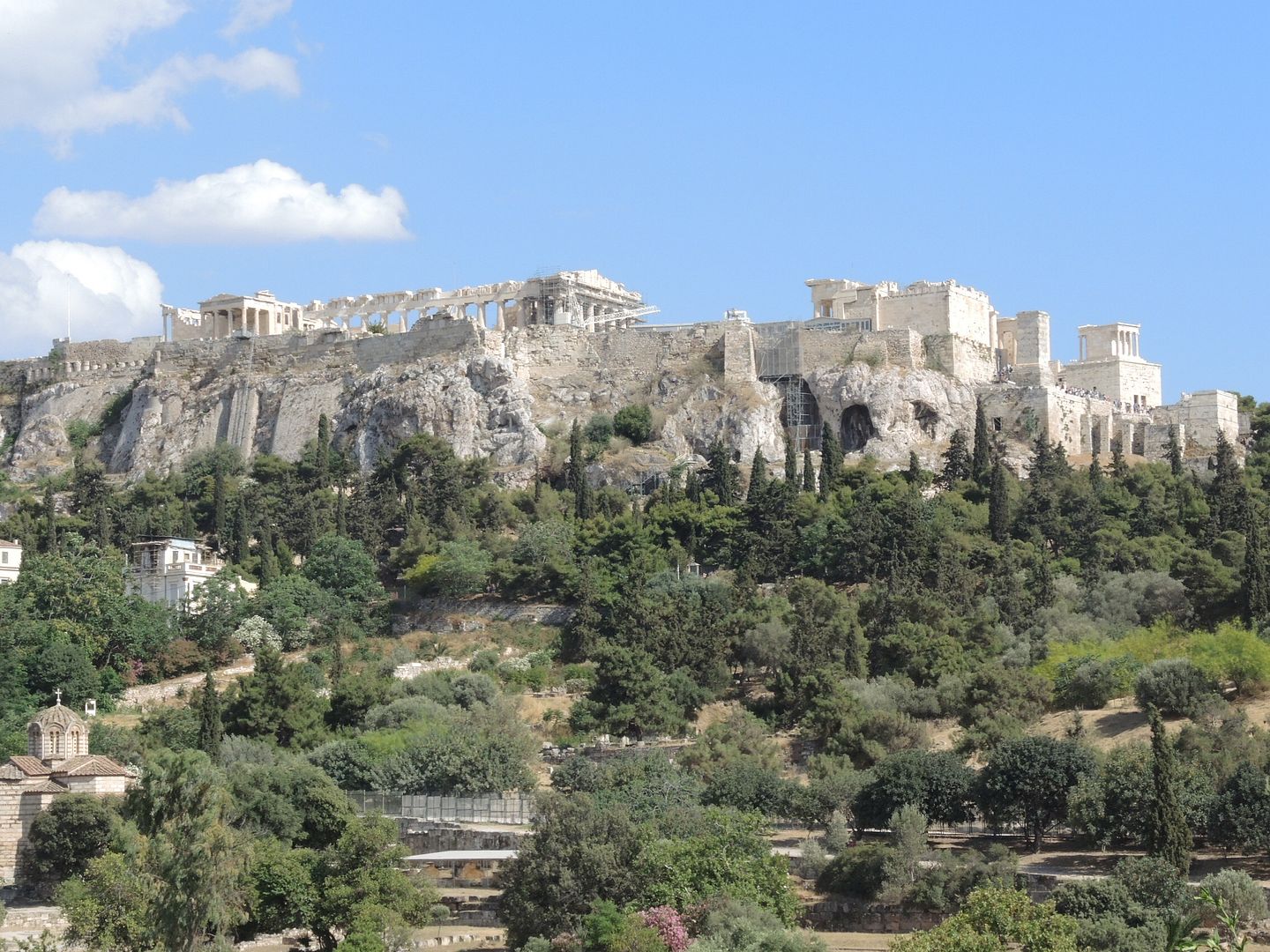 [i]The Roman Agora with the Acropolis in the background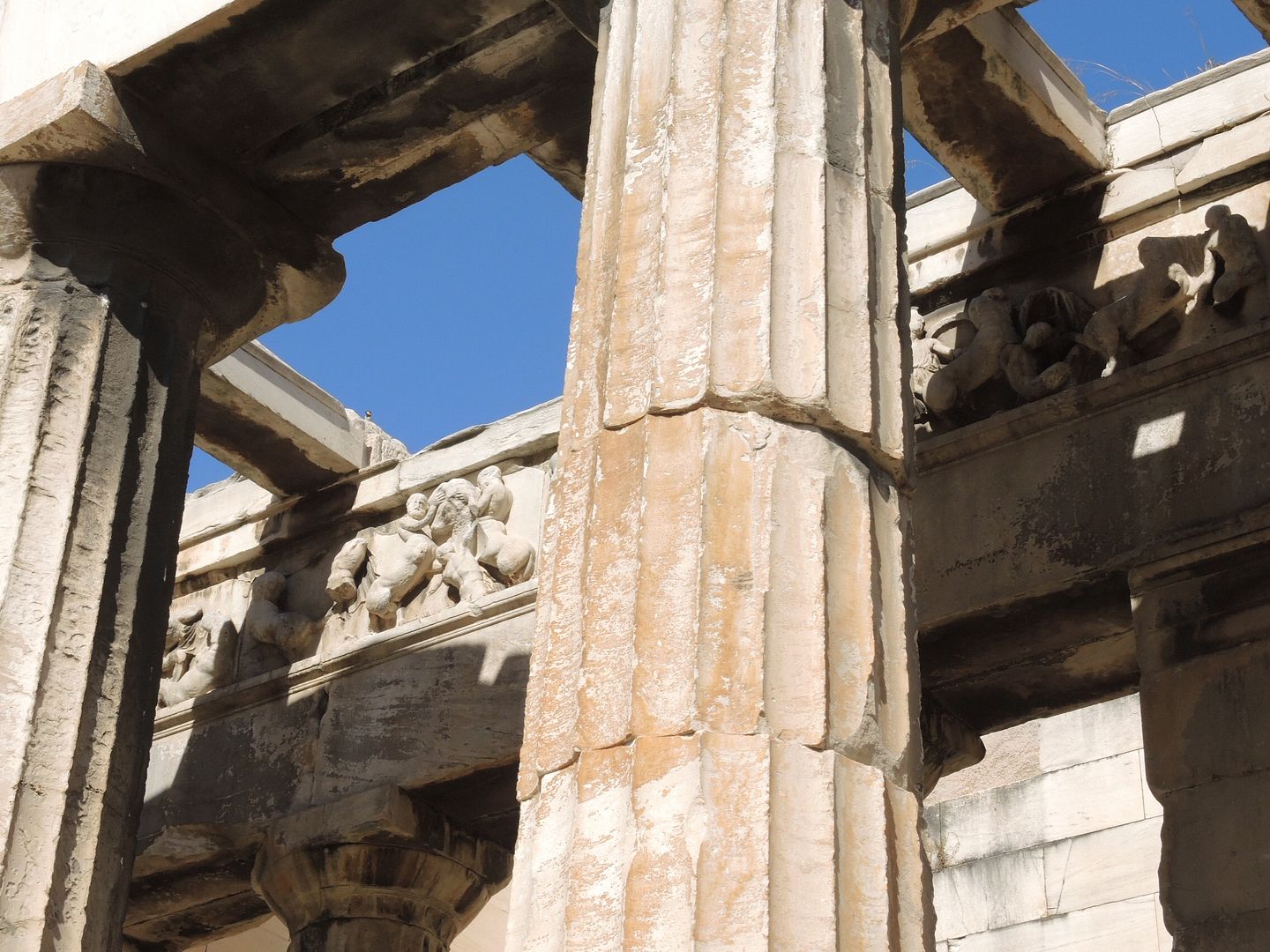 Detail from the Hephaesteion in the Agora

Overlooking Athens from Mount Lycabettus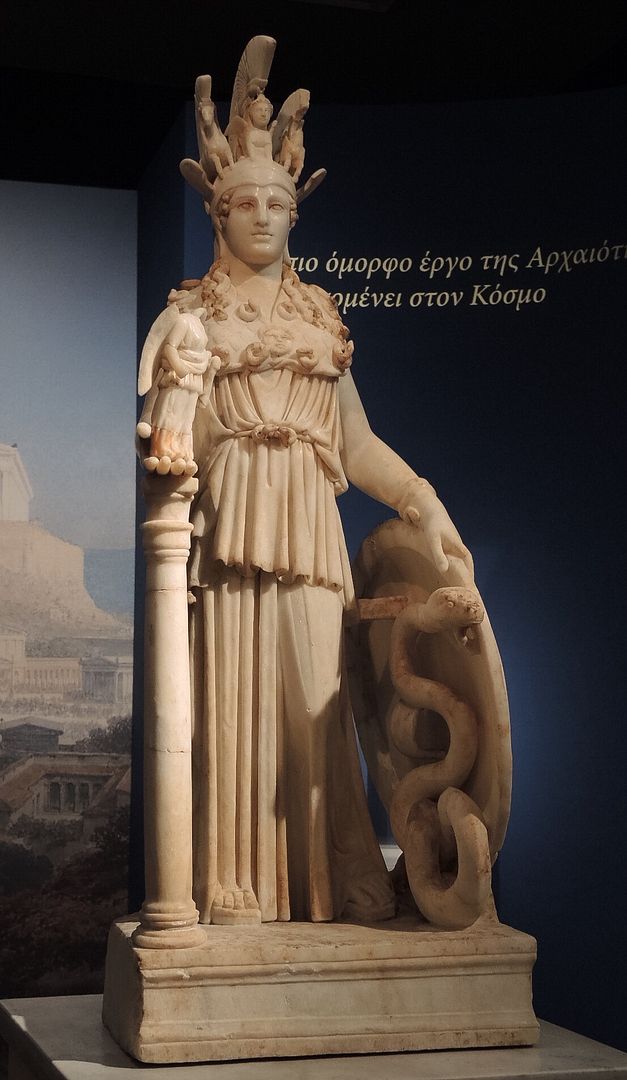 Statue of Athena in the National Archaeological Museum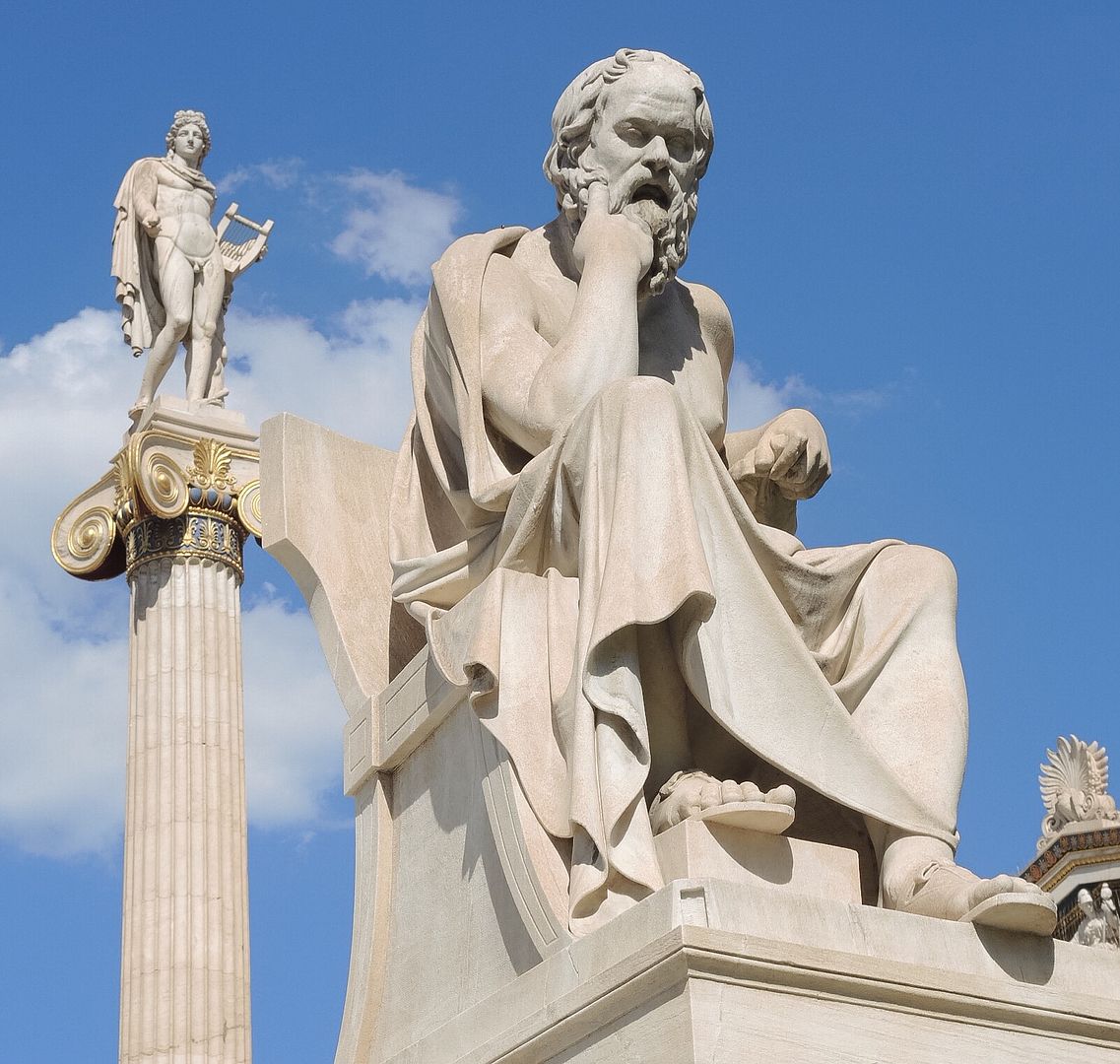 Socrates with Apollo behind - At the Academy of Athens

Temple of Poseidon at Cape Sounion

Nighttime view of the Acropolis from our hotel roof

The Greek theater at Epidaurus. The acoustics are still amazing.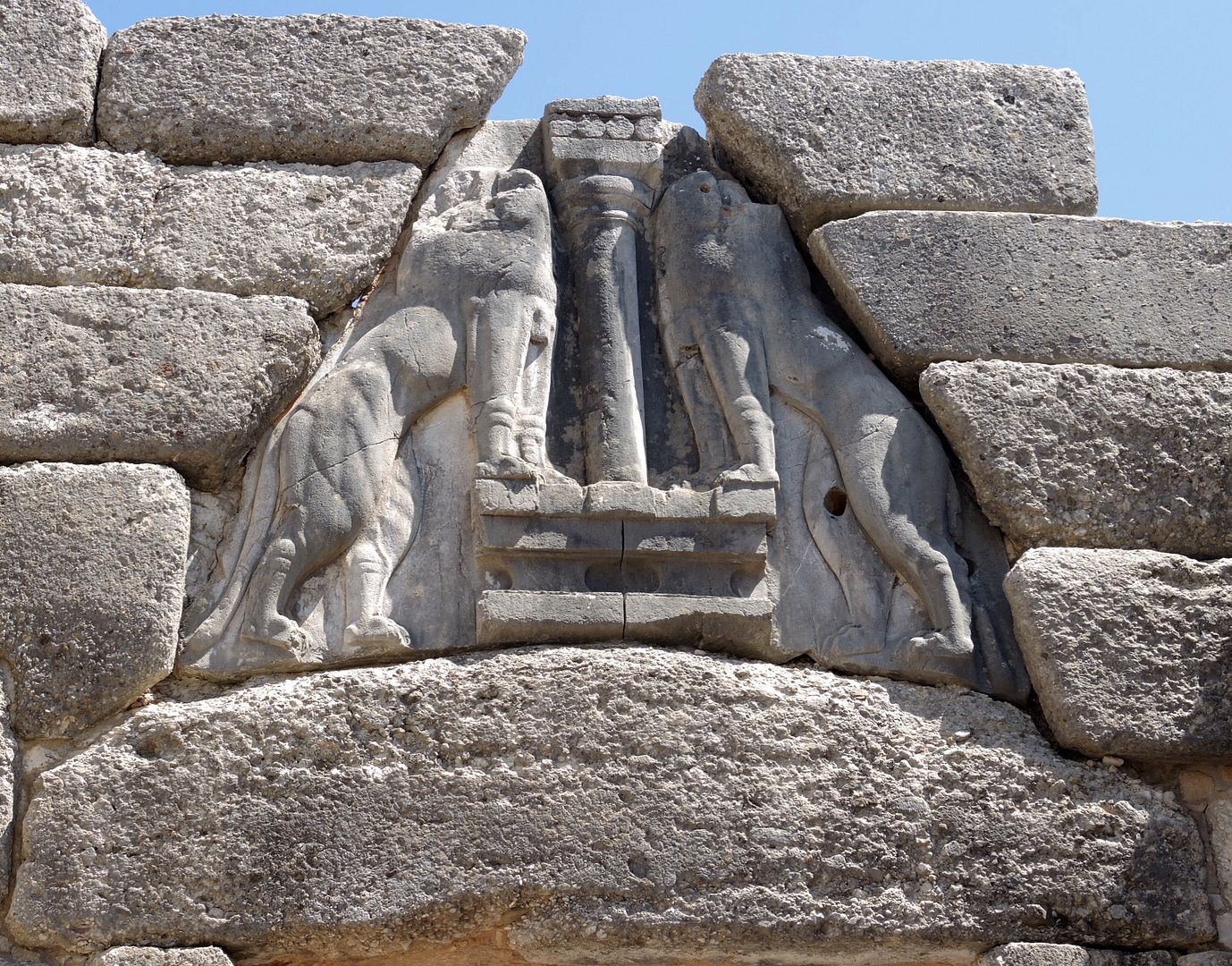 Mycenae - the Palace of Agamemnon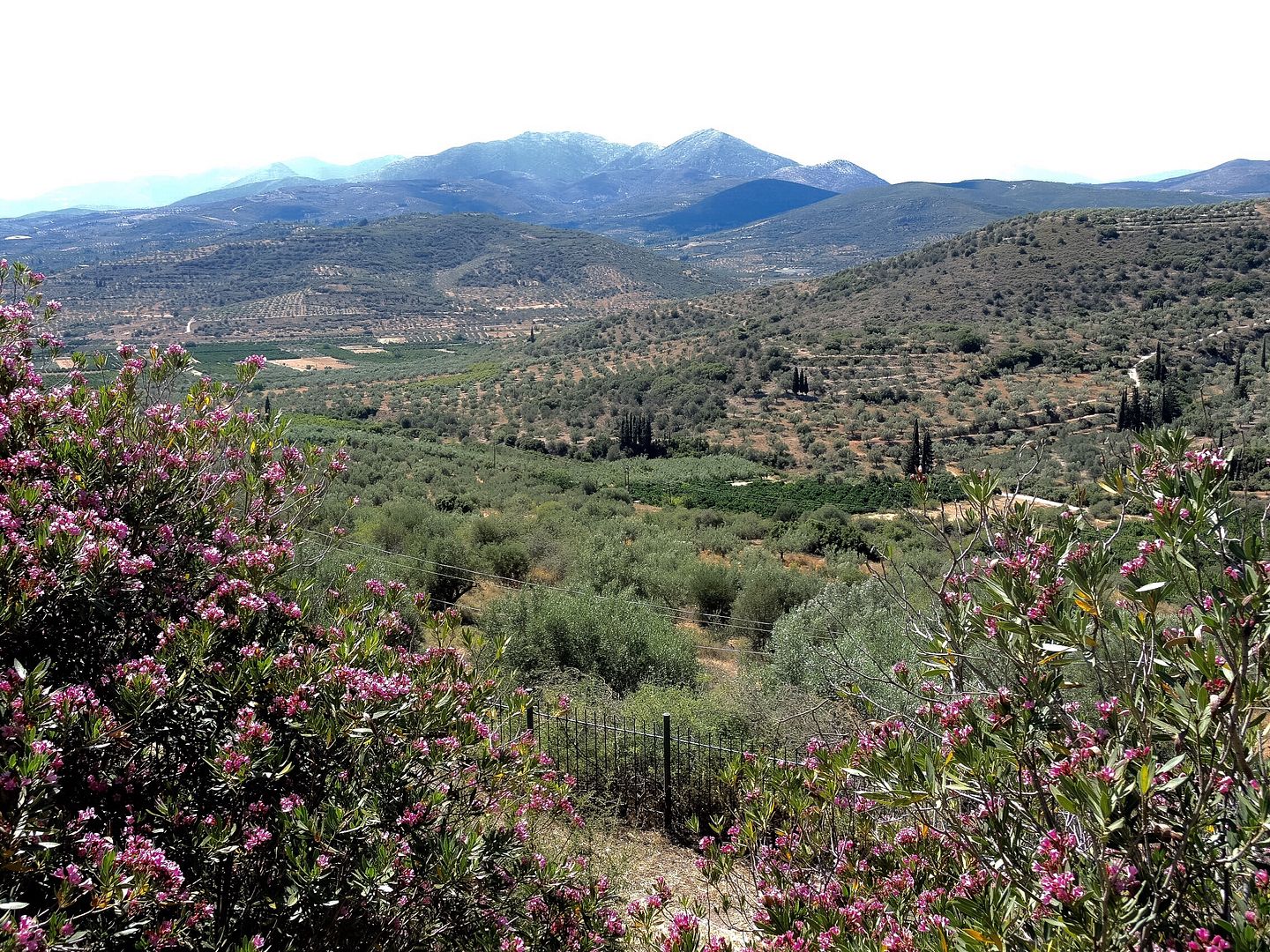 The countryside from atop Agamemnon's Palace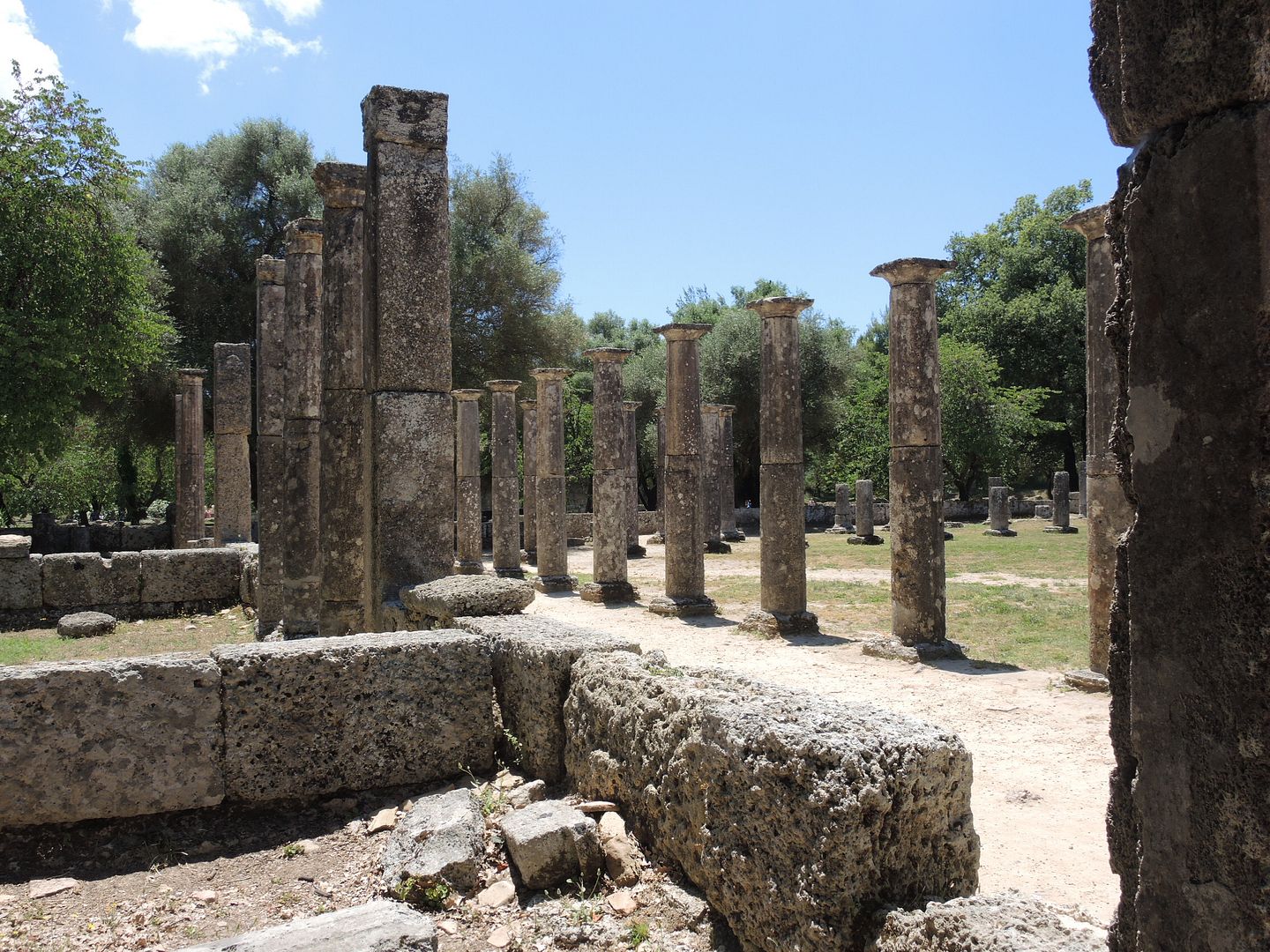 Olympia - the home of the ancient Olympic games

Entrance to the Olympic Stadium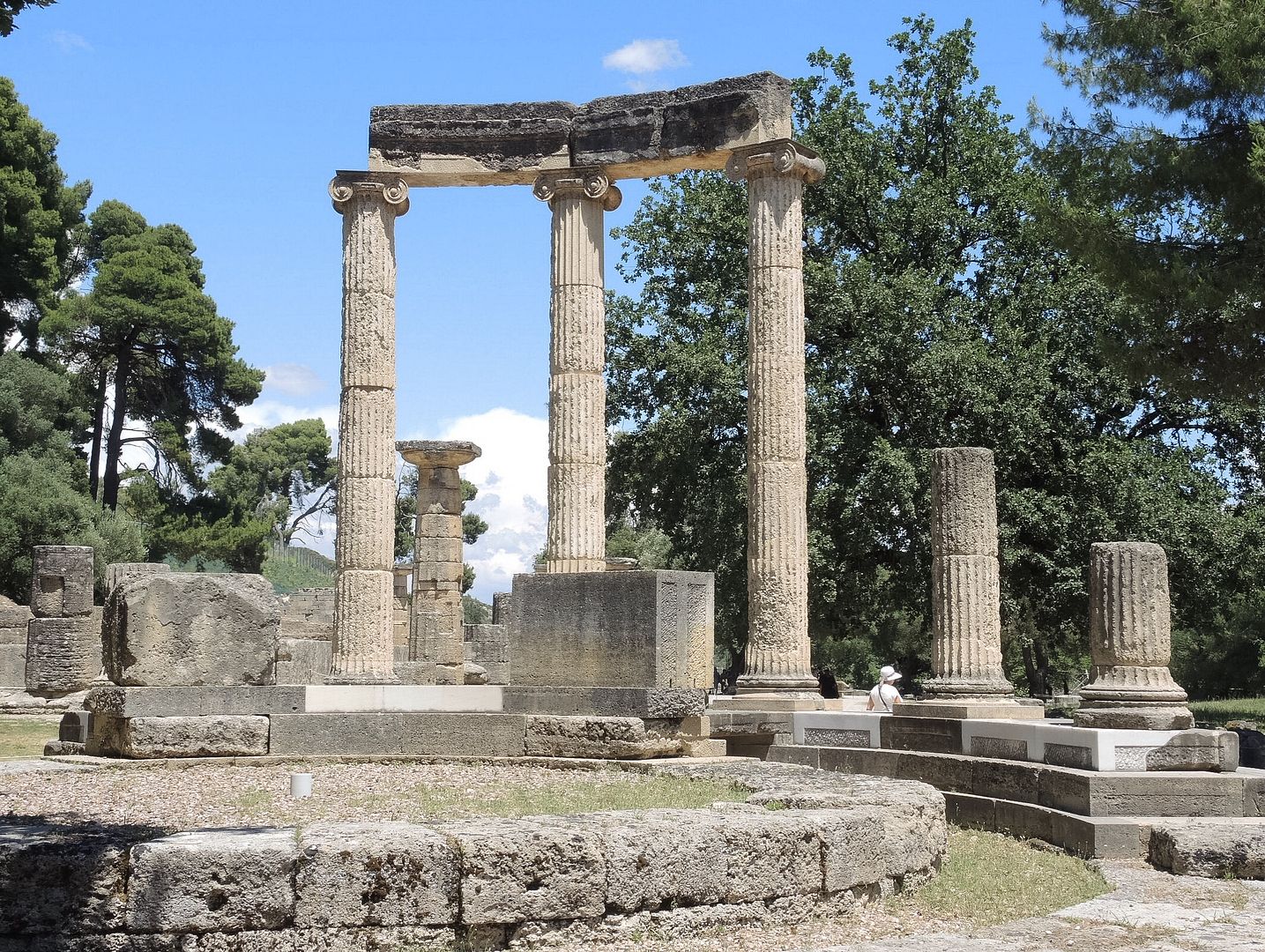 Olympia

Temple of Apollo at Delphi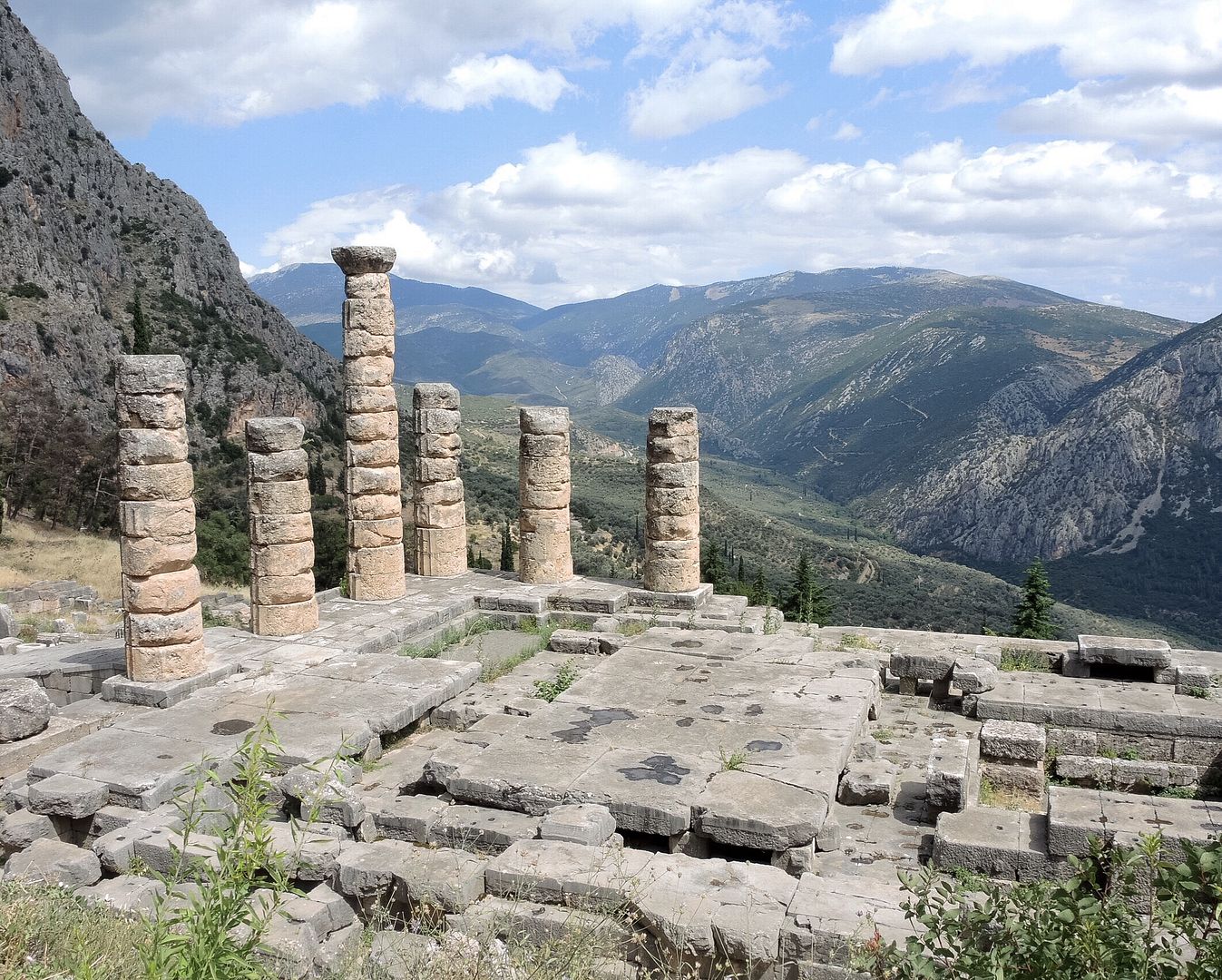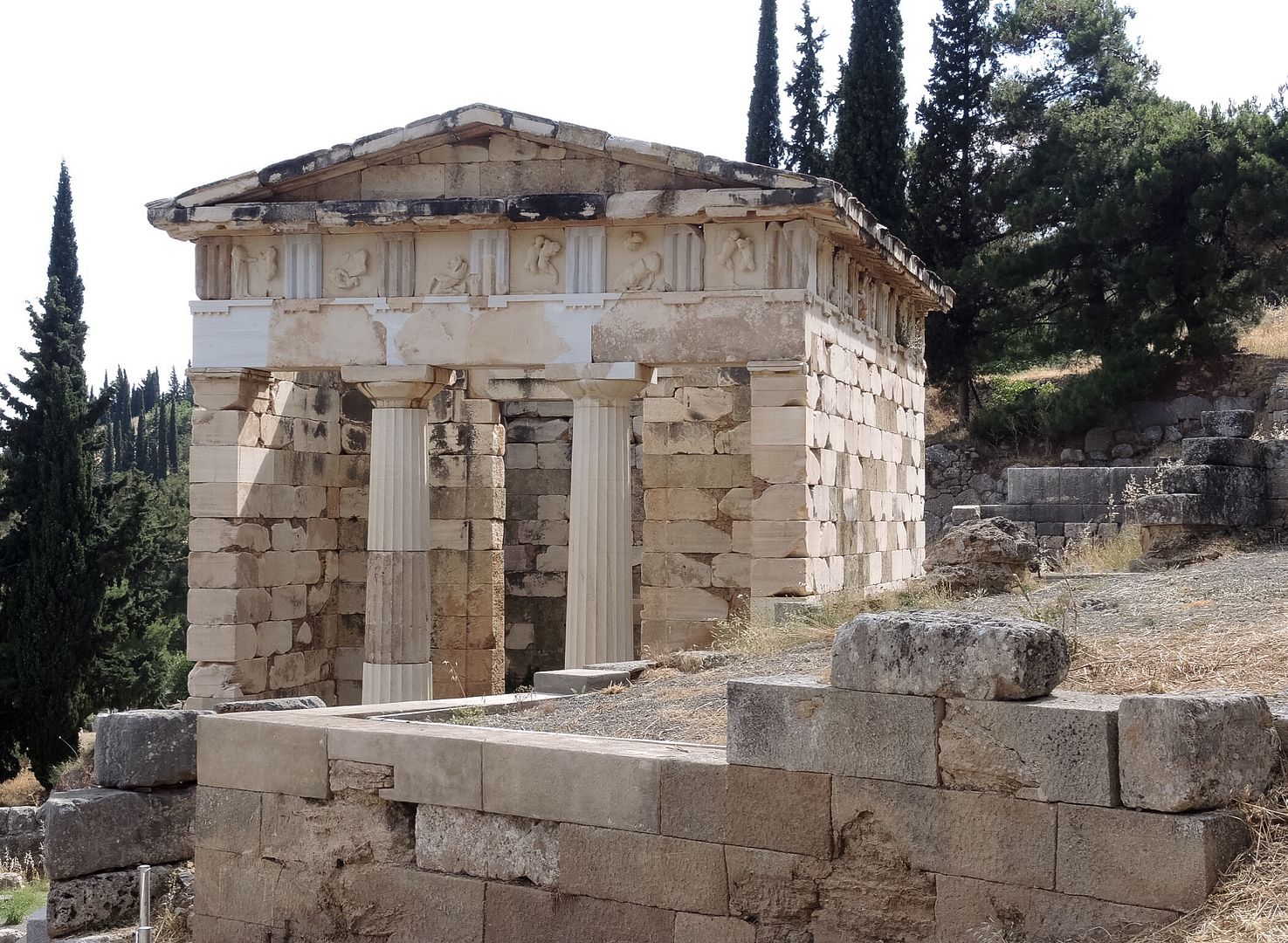 The Athenian Treasury at Delphi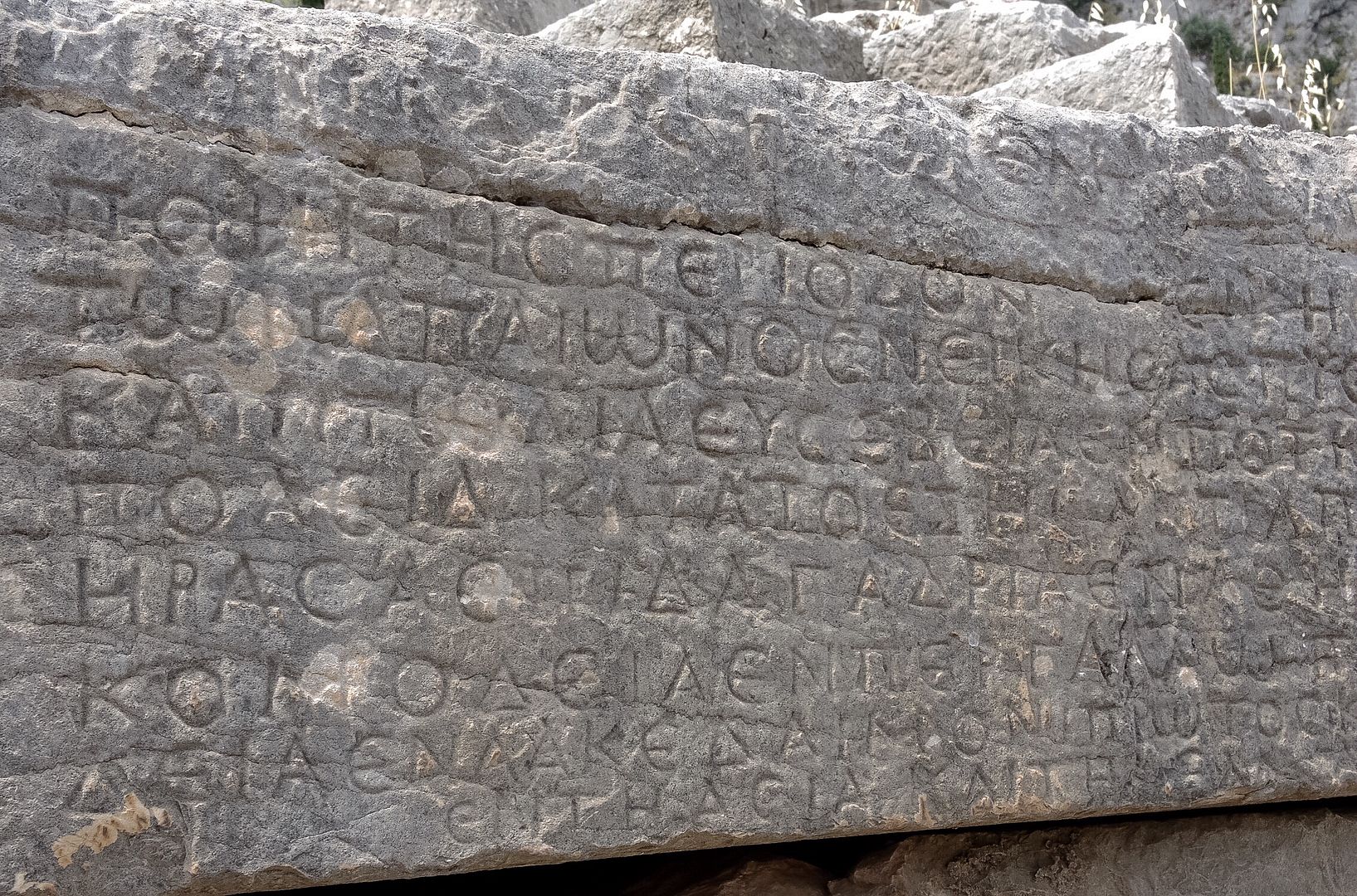 Ancient writing at Delphi

Mykonos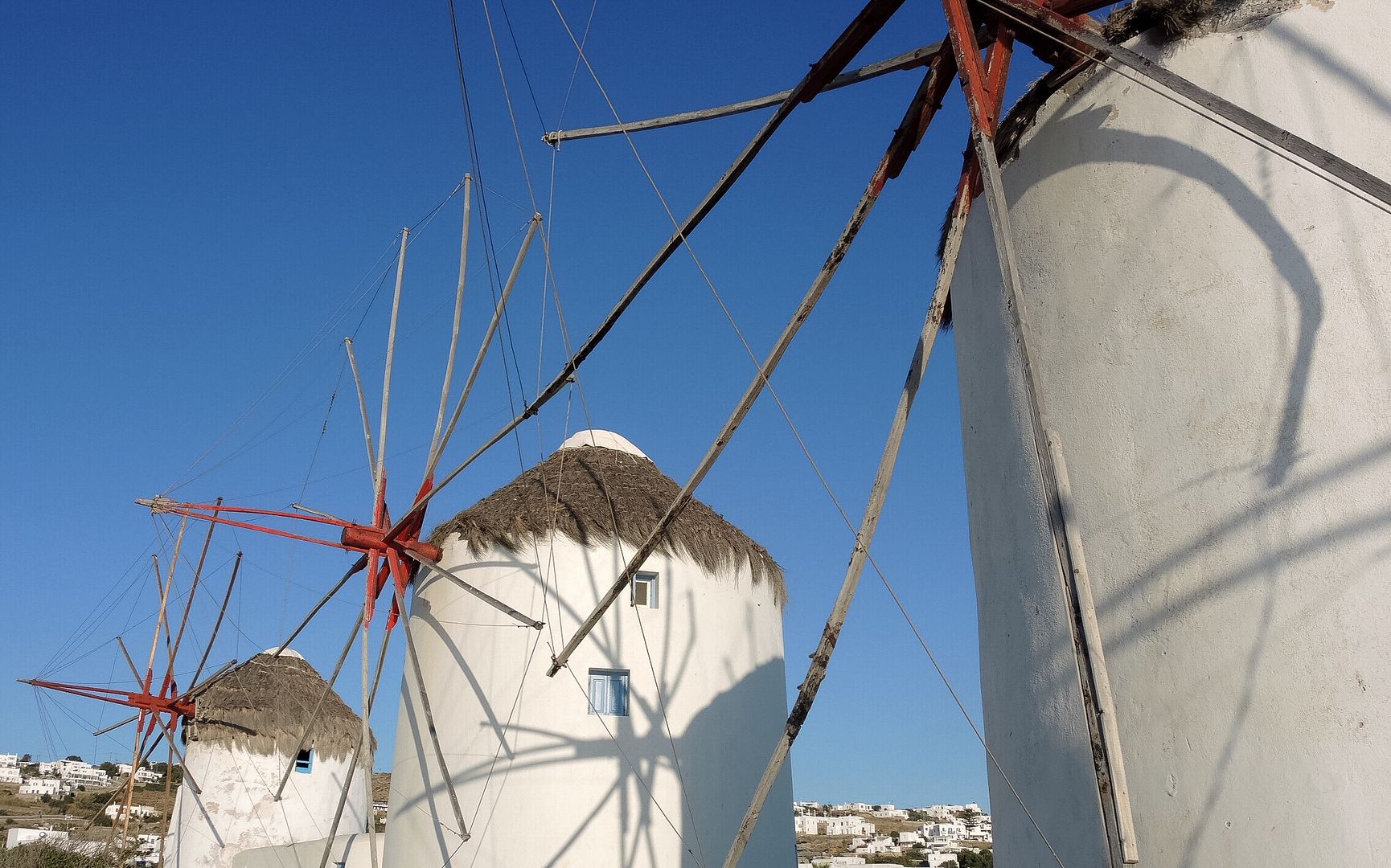 Mykonos

Sunset on Mykonos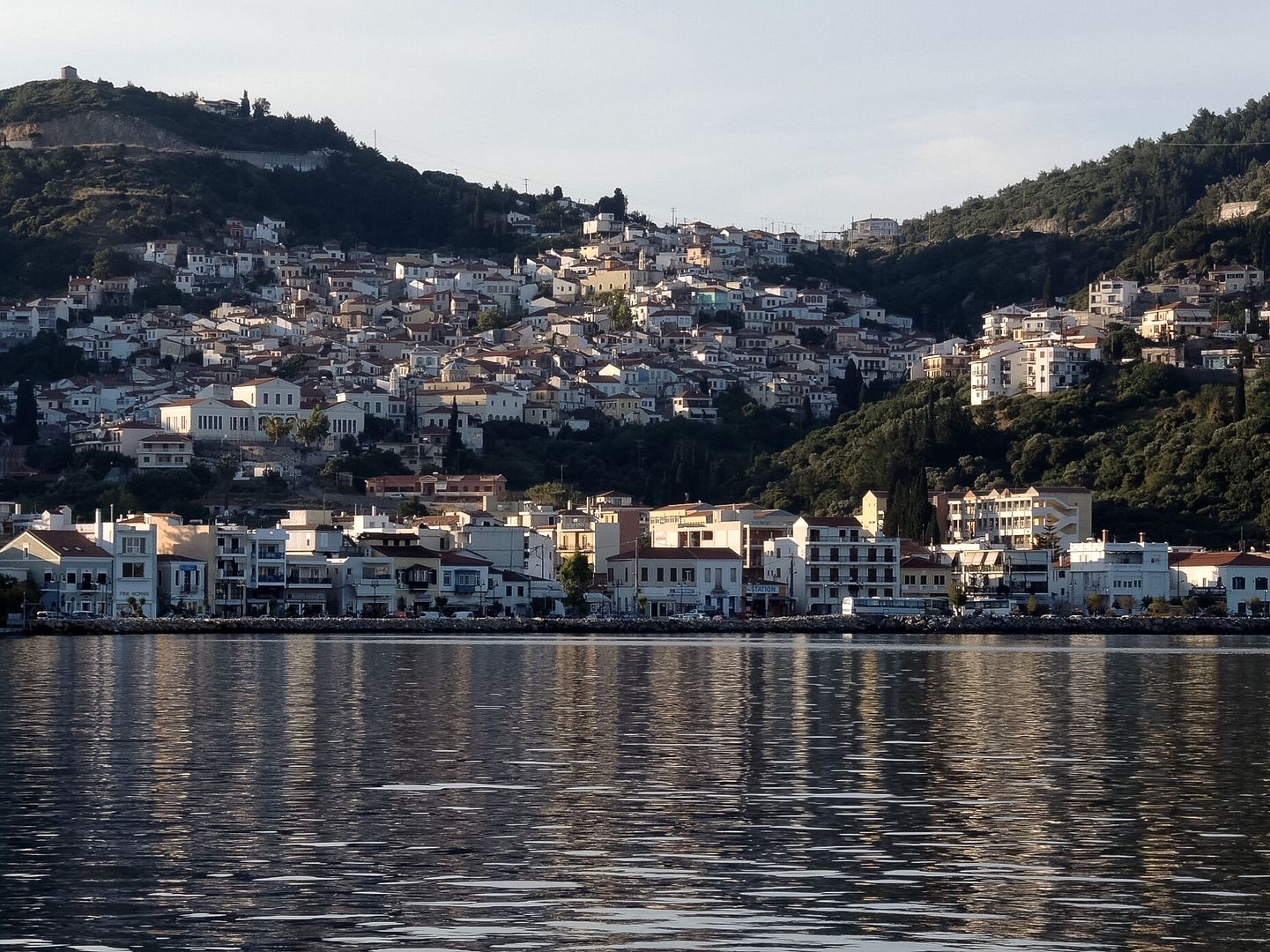 Samos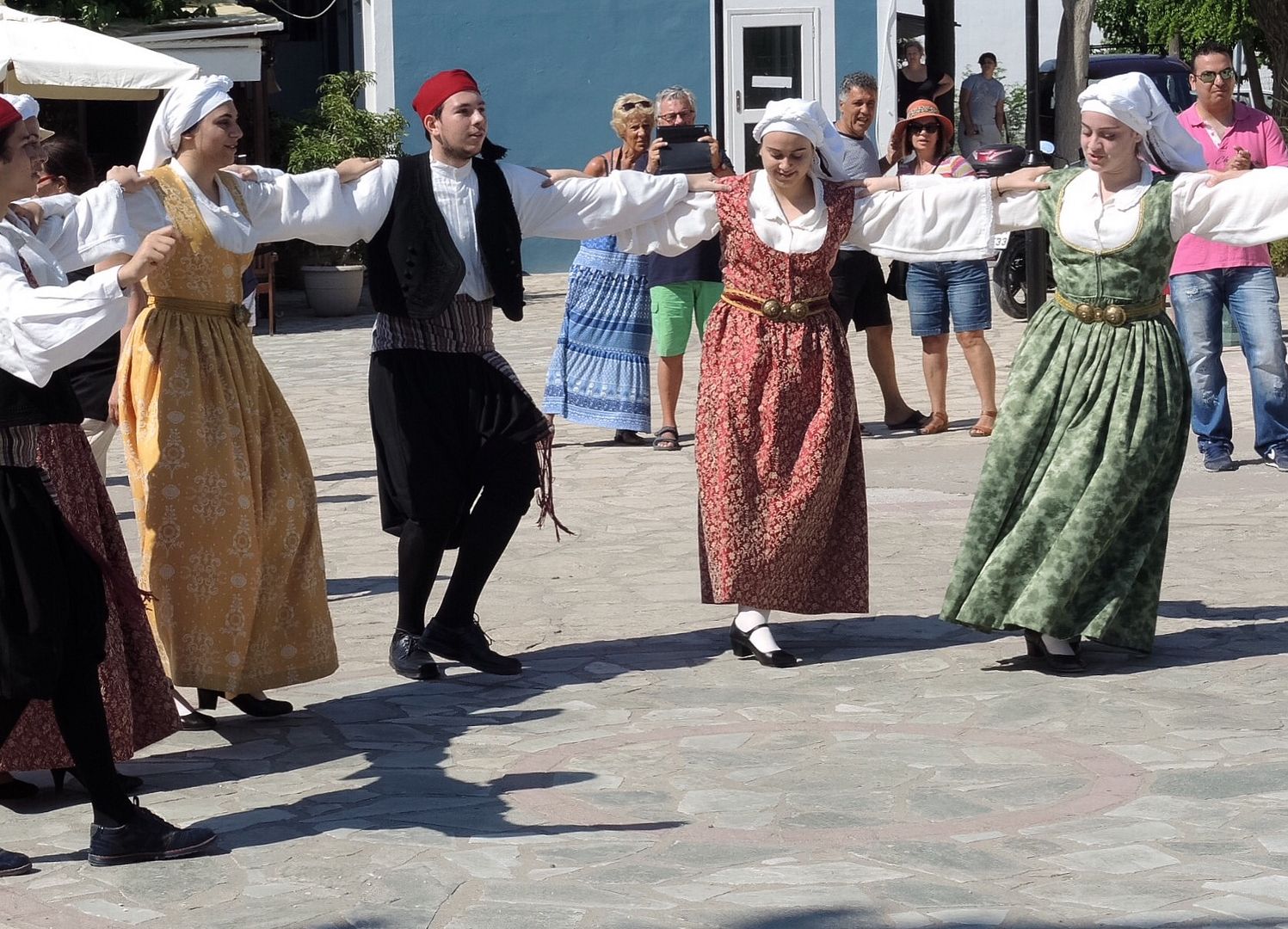 Traditional dances on Samos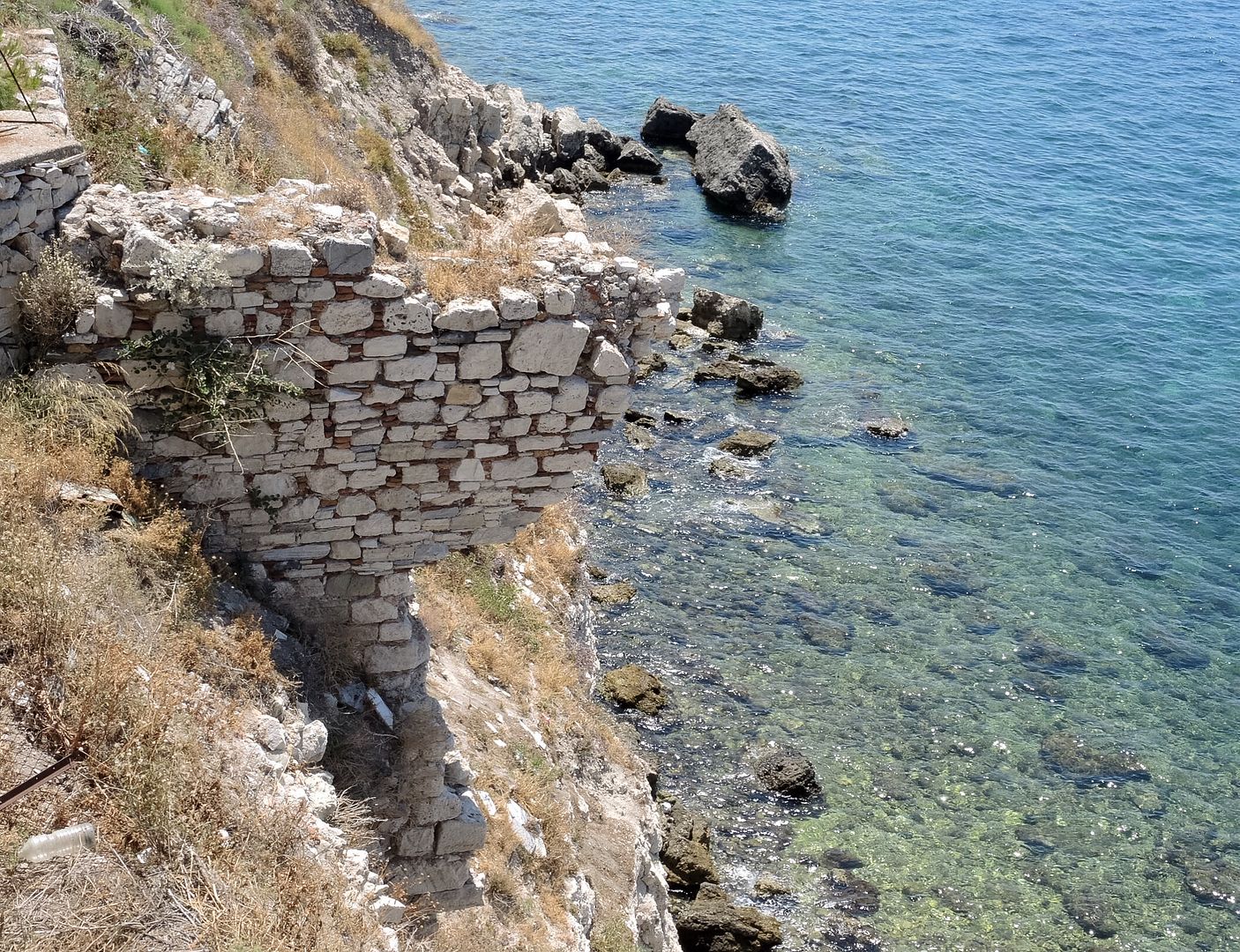 Remains of the castle on Samos

Monastery of St. John on Patmos

Frescoes along the entrance to the church in the Monastery of St. John

At the Minoan palace at Knossos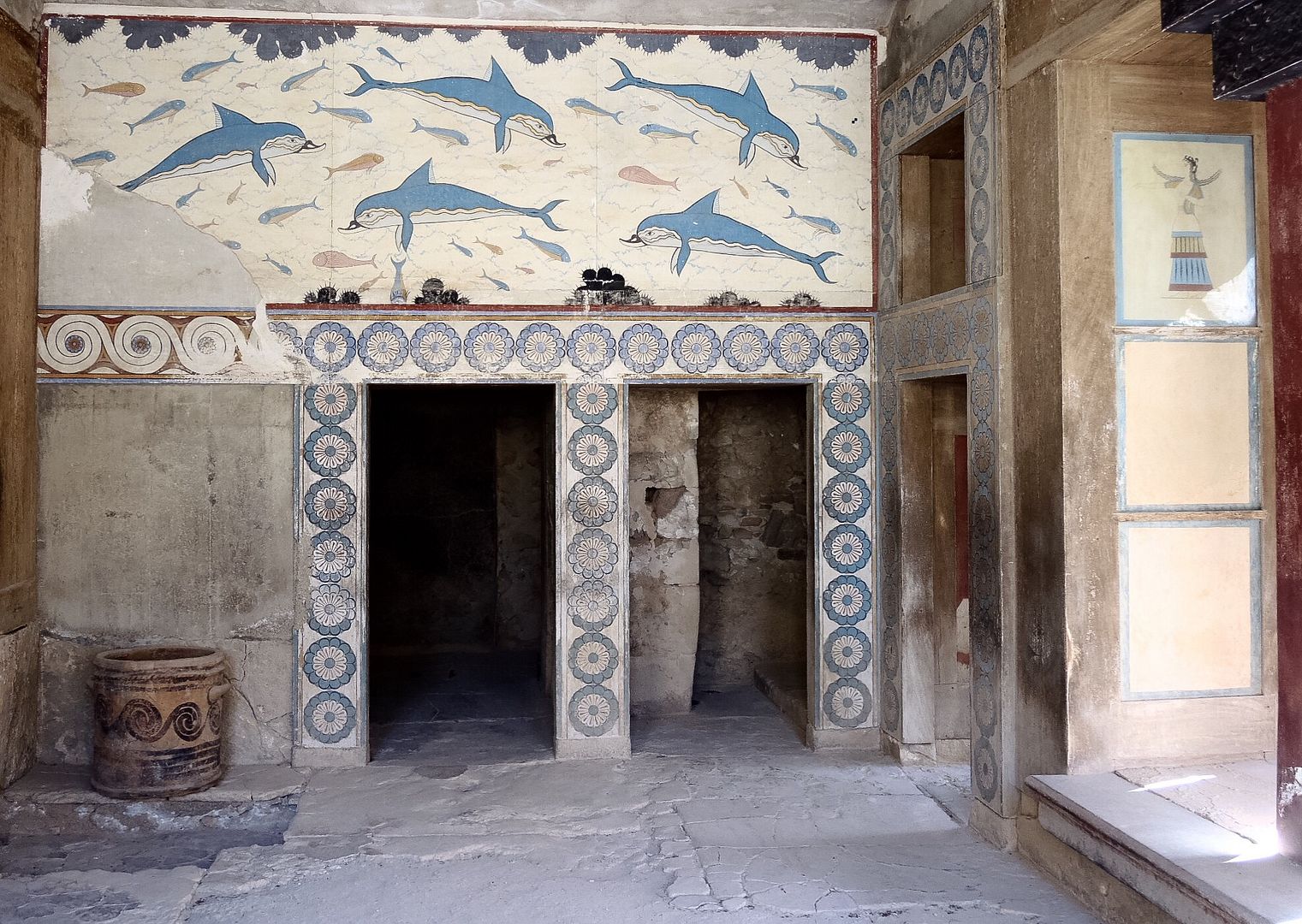 Frescoes on the walls in the Queen's Chambers in the Minoan palace

Knossos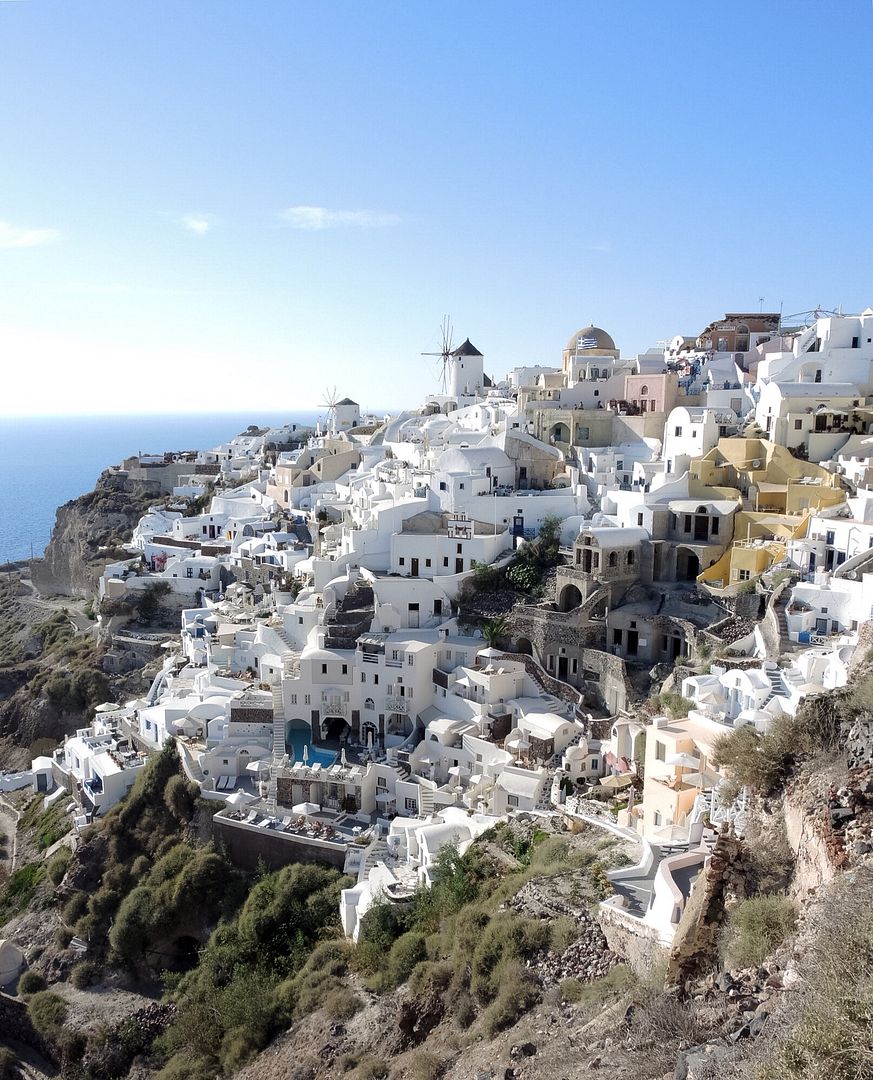 Santorini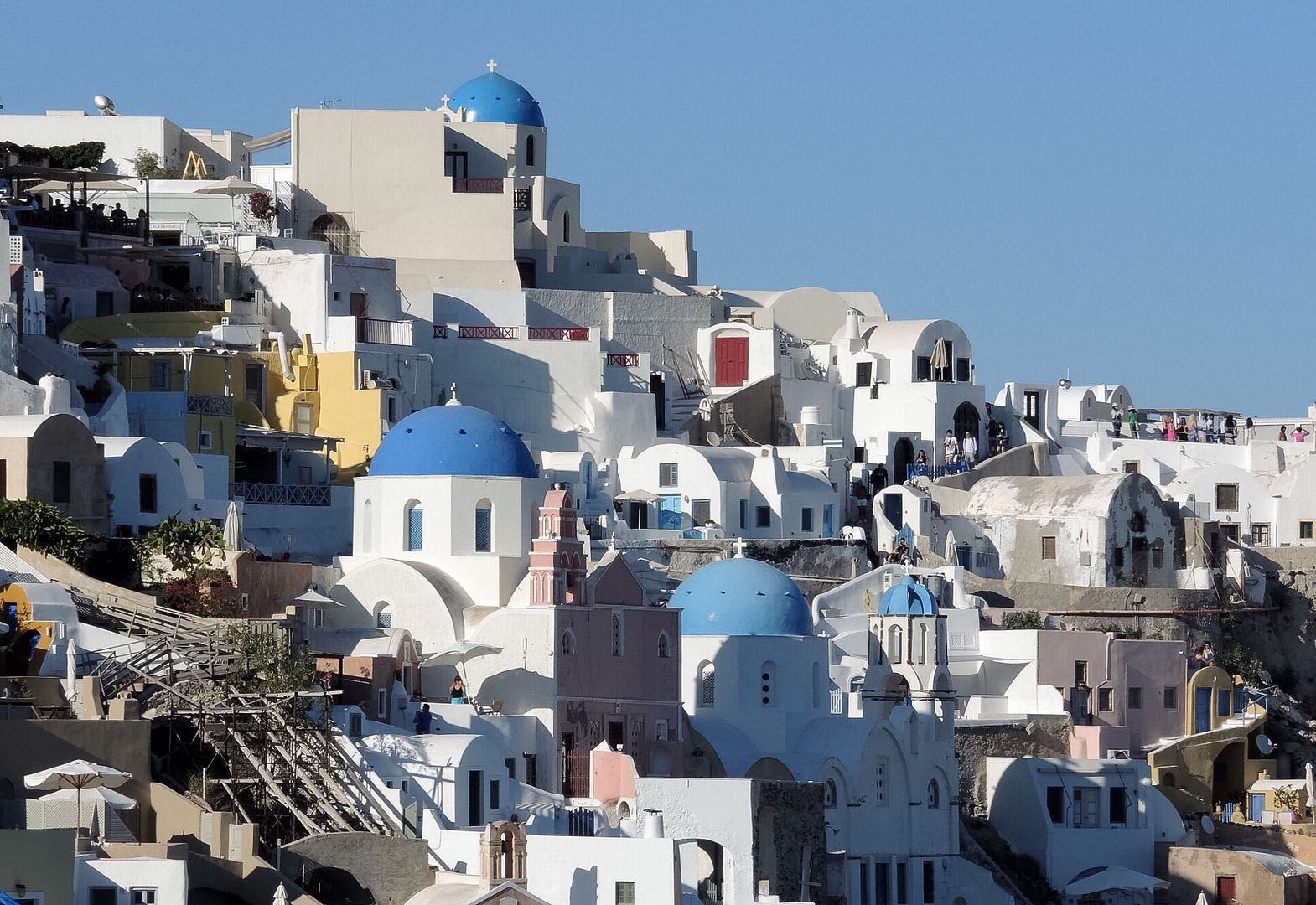 Santorini

Santorini

Santorini
Posted by Jengt 12:53 Archived in Greece Comments (0)